End of old problems
Get a head start in the market with a
migration to Shopware 6
Is your old store no longer up to date or are your customers dissatisfied? Then switch to Shopware 6 with our help!
Curious how much potential your store has?


Customers who already work with us
The eCommerce market is constantly evolving and your competition is learning with every year. With the help of an innovative store system like Shopware, you can still manage to build up a lead!

As an experienced agency, we help and guide you to the target line and beyond. As your partner, we advise you and implement your idea together with you.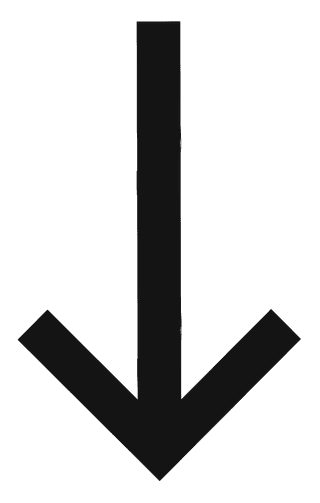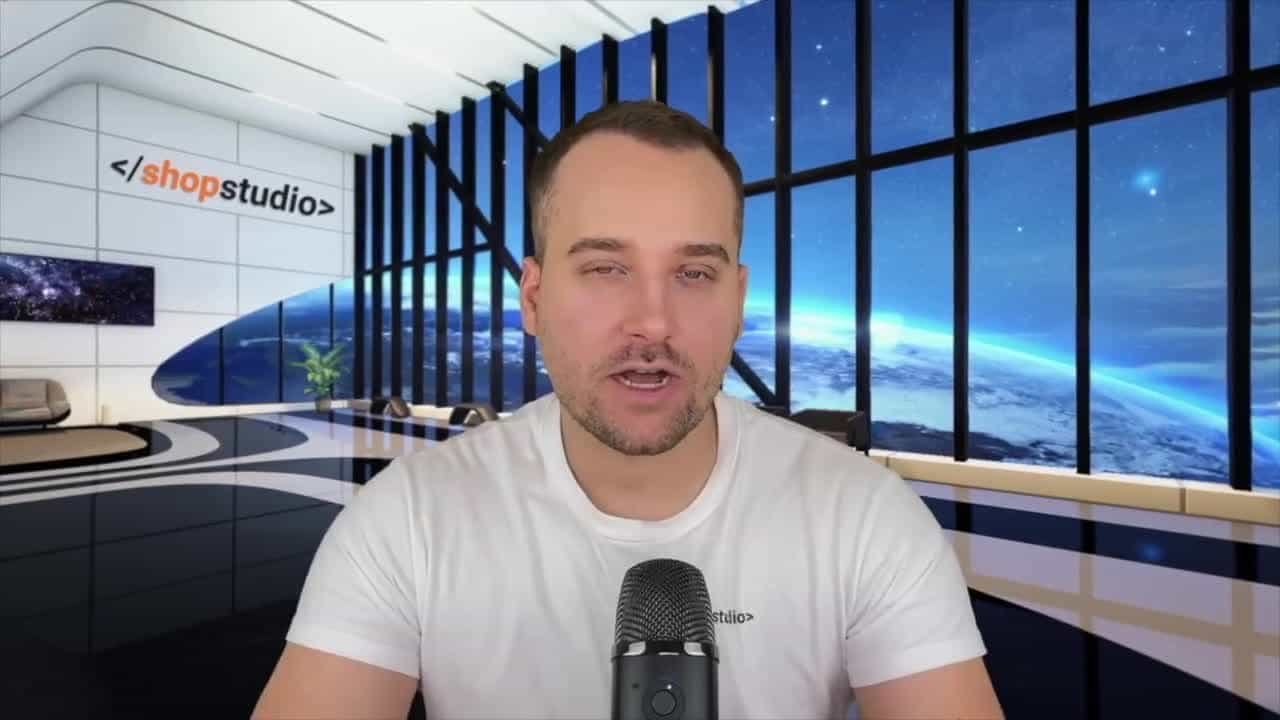 Ready for your online success?
You're one step away from making a difference in your eCommerce business in 2023. Just contact us!
Once but right

! But when does a move to Shopware 6 make sense?

A migration is similar to a wedding: You don't get a second chance again! Read on to find out when a migration is worthwhile for you.
Do you have any of these problems?
Your day-to-day business is increasingly becoming a major obstacle?

The technical problems pile up and increasingly cost time and money?

Your competitors can implement new features much faster than you?

Your customers do not complete their order (conversion rate)

Your old store is very outdated and maybe full of security holes?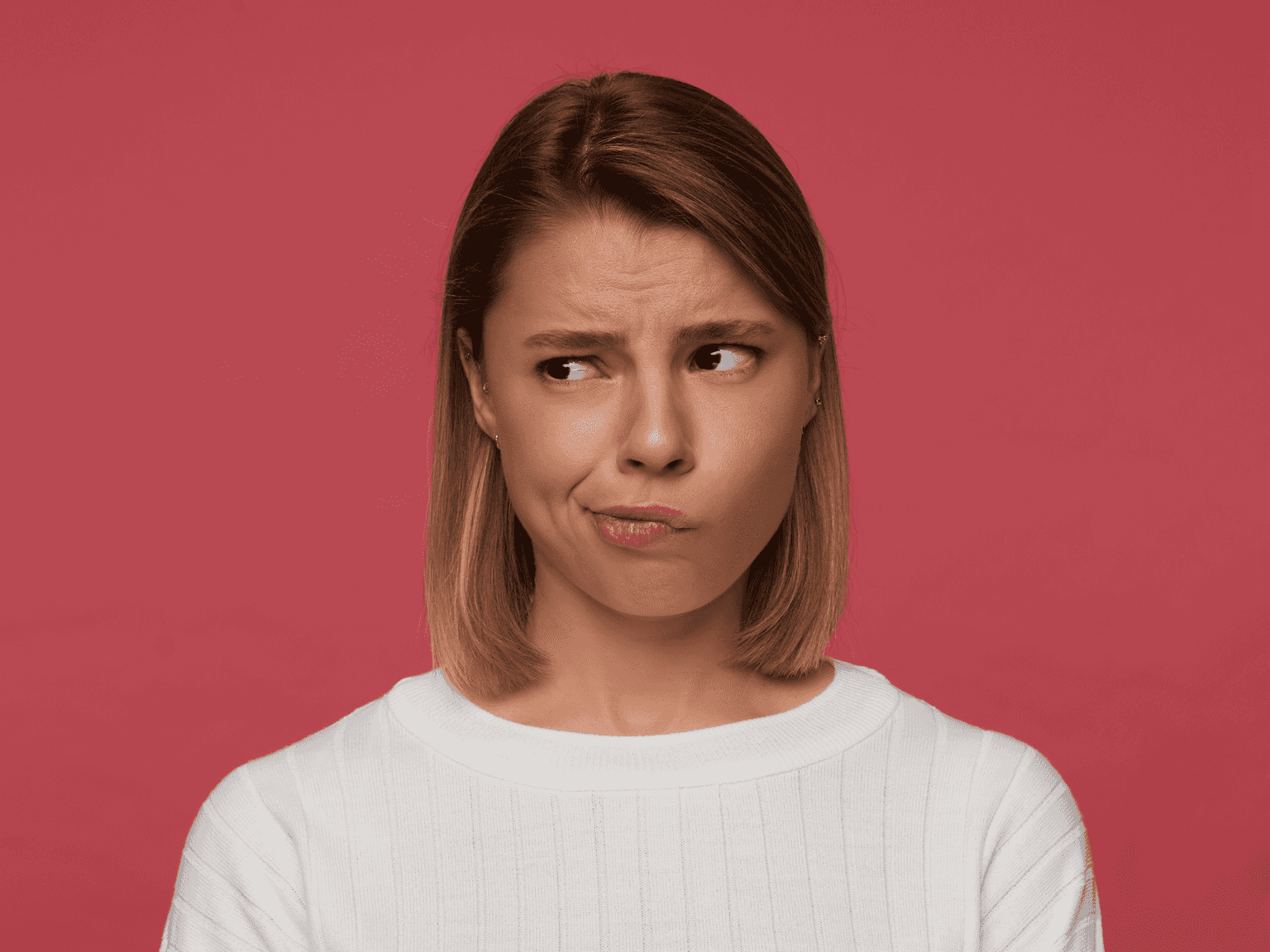 The solution is Shopware 6!
Get an online store that your customers will love

Increase your conversion rate to get more orders

Do your daily business with the most modern store system

Avoid technical problems with a stable foundation

Stay ahead of your competition with new features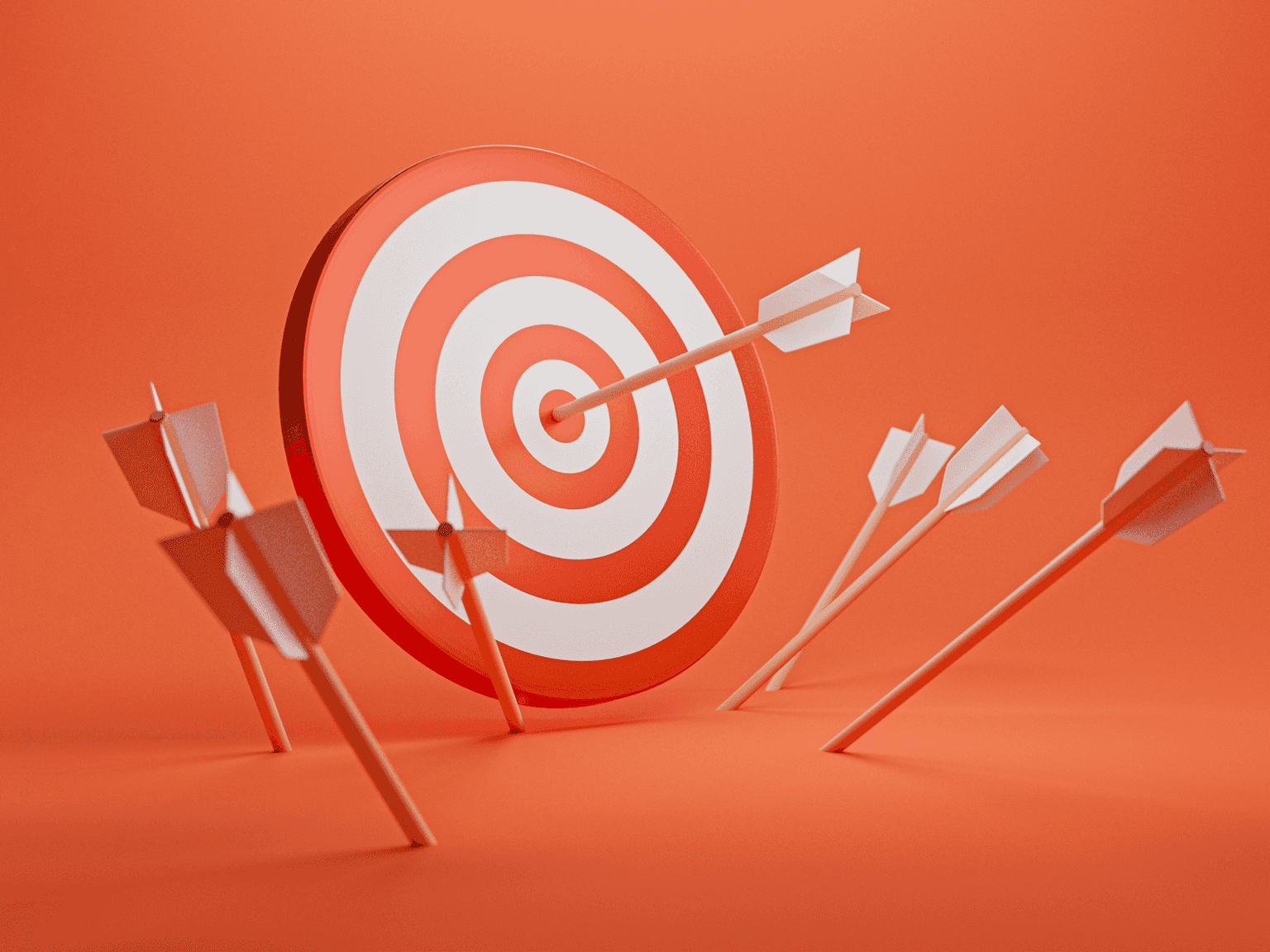 The
3 biggest reasons

for a migration

There are of course many reasons why a move to Shopware 6 makes sense. Some of them were mentioned above. Here again the summary:
# 1
Old shop system
The eCommerce environment is constantly changing and solutions from 5-10 years ago are simply not up to date!
# 2
Conversion rate
The most important factor when it comes to the number of orders. If this is not correct, then something should be done urgently.
# 3
Support missing
If all of a sudden your store system is no longer supported, then you're on your own and a walking target for hackers.
Ready for your Shopware 6 migration?
We want to work with you on your eCommerce business and drive it forward significantly. How are we going to do it? Let's find out together!
We
migrate

the following

shop systems

There are no limitations for migrating your old store to Shopware 6. We can migrate the following store systems to Shopware 6 without any problems.
The reasons why you should migrate from Shopware 5
The latest version – Shopware 6 – is really a huge difference from Shopware 5 and in itself not comparable at all. The entire technical foundation was changed and completely modernized. This concerns SEO, loading times, design and much more.
Moreover, there is a big problem with Shopware 5. From the year 2024, there will be no more bug and security fixes. By this year at the latest, Shopware 5 will become a target for hackers. The support costs will also increase and third-party integrations will gradually no longer be supported.
| | Shopware 5 | Shopware 6 |
| --- | --- | --- |
| Release year | 2015 | 2019 |
| Look & Feel | Old | Modern |
| Performance | Mediocre | Fast |
| SEO-optimized | Good | Very good |
| Tracking | Mediocre | Sophisticated |
| Sales channels | | |
| Self-Hosted-Version | | |
| Cloud-Version | | |
| PWA-Version | | |
Shopware 5 VS Shopware 6: The most important differences.
There are some major differences to Shopware 5. First of all, the loading times are much better and the technical markup is much more precise and clean. This leads to the fact that we observe in practice that stores rank significantly better in various search engines after the migration and thus make more sales in the long term.
Thanks to the improved and modern design, users find their way more quickly to their goal: buying a product. In addition, there are fewer problems with the checkout itself. The result: an improved conversion rate and slightly less support effort.
There are also much better possibilities regarding the tracking of users. Be it Google Analytics, Google Ads, Google Tag Manager, Facebook, Instagram Hotjar, Microsoft Advertising and many more. The plugins in the store are much more modern and sophisticated than comparable versions in Shopware 5, which among other things makes the ads more profitable.
The reasons why you should migrate from WooCommerce
Honestly, how can you really be successful with your online store with WooCommerce? WooCommerce is built on WordPress – a blogging platform from 2004, and you can see that in many places.
MSince the WordPress foundation of WooCommerce was never designed for a modern eCommerce platform, you can see in practice that the entire store looks like Frankenstein's monster: Kind of thrown together and usually not high converting.
| | WooCommerce | Shopware 6 |
| --- | --- | --- |
| Release year | 2011 | 2019 |
| Look & Feel | Old | Modern |
| Performance | Mediocre | Fast |
| SEO-optimized | Mediocre | Very good |
| Tracking | Mediocre | Sophisticated |
| Sales channels | | |
| Self-Hosted-Version | | |
| Cloud-Version | | |
| PWA-Version | | |
WooCommerce VS Shopware 6: The main differences
Shopware 6 is simply a clean platform designed for one purpose only: Advancing your eCommerce success.
For one, it already starts at the SEO optimization: A rather unclean and, above all, slow code tends to put WooCommerce at a disadvantage with search engines. Shopware 6, on the other hand, can rightly present itself as a darling.
What we keep noticing strongly is that while WooCommerce is quite easy to get started with, any additional customizations to the checkout, discounts, tracking, coupons and many other features are very unstable and costly. For every little thing you need to install an additional plugin. Shopware 6 already comes with a lot of features and all the extensions are also reliable in practice.
Advertisements via Google, Microsoft and Bing also benefit from the much faster performance. As a result, conversion increases and less advertising budget needs to be spent. A good deal, isn't it?
The reasons why you should migrate from Magento
Honestly, how can you really be successful with your online store with Magento? Magento is built on WordPress – a blogging platform from 2004, and you can see that in many places.
| | Magento | Shopware 6 |
| --- | --- | --- |
| Release year | 2015 | 2019 |
| Look & Feel | Mediocre | Modern |
| Performance | Good | Fast |
| SEO-optimized | Good | Very good |
| Tracking | Good | Sophisticated |
| Sales channels | | |
| Self-Hosted-Version | | |
| Cloud-Version | | |
| PWA-Version | | |
Magento VS Shopware 6: The most important differences
Shopware 6 is much easier to use. As a store owner, you can quickly find your way around modern UI and also quickly create multiple sales channels for Google Shopping, Amazon and Co. It all just makes sense and is intuitively designed.
As mentioned above, the costs for e.g. licenses are much cheaper. Magneto partly wants $22000 – $125000 per year (according to our research) for some licenses. Since the Shopware 6 Professional is significantly cheaper with the Professional and Enterprise versions.
Also regarding hosting, it is not easy with Magento, because Magento is a real performance monster and you definitely have to pay for an expensive and large server, so that the store also runs stable and fast enough.
The reasons why you should migrate from Shopify
Shopify is already much better as an eCommerce platform compared to WooCommerce, Magento and Co., but Shopware 6 is still better in some aspects.
Many of these advantages are related to the fact that you can choose between the self-hosted and cloud version of Shopware 6. Important terms here would be flexibility, extensibility, customization and data control.
| | Shopify | Shopware 6 |
| --- | --- | --- |
| Release year | 2006 | 2019 |
| Look & Feel | Good | Modern |
| Performance | Mediocre | Fast |
| SEO-optimized | Very good | Very good |
| Tracking | Good | Sophisticated |
| Sales channels | | |
| Self-Hosted-Version | | |
| Cloud-Version | | |
| PWA-Version | | |
Shopify VS Shopware 6: The main differences explained
The biggest advantage is that with Shopware 6 you can decide for yourself whether your data is completely under your control with the self-hosted version or you use the cloud version like in Shopify to relieve yourself a bit. The biggest advantage of the self-hosted version is that you can customize everything and have everything programmed. Here we are not bound by the limitations of the cloud versions.
Programming can also be easier with the self-hosted version, that unlike with Shopify, with Shopware 6 you don't have to necessarily communicate through the limiting API interfaces of the cloud. This reduces the costs somewhat in the end result.
Also, for large or sophisticated stores, there is the option to use Shopware PWA, which allows you to take your store's UI and performance to the next level and perform much better in SEO and ads.
OXID esales
If your store is stuck with Oxid eShop and you're stuck, migrating to Shopware 6 is a good way out.
SAP Cloud Commerce
If SAP Cloud Commerce is not flexible enough and expensive, then you don't have to hesitate any longer: simply migrate to Shopware 6.
How do you
secure

my

SEO rankings

?

We know it all too well: You have built up your online store over years with a lot of effort and capital and of course you don't want your SEO traffic to be lost after the migration. No problem, we are prepared!
This is how we do it...
SEO is of course an extensive topic with many different aspects in practice: HTML markup, HTTP status codes, micro data, redirects and much more. The stupid thing is that search engines pay attention to certain information that is hidden from store owners. Therefore, you should not leave anything to chance during your migration!
In order for your migration to Shopware to succeed and build your eCommerce success, it is important that we consider all these aspects before, during and after the migration! So you have already read correctly that there are 3 important phases that have to work together in the final result. But don't worry: our team consists of professionals!
For the migration, we own a team of developers & testers who are all too familiar with the 3 mentioned phases. In addition, we also own external SEO agencies as partners, which we can call upon if needed for very extensive and complex projects. We play out the important information the way search engines like Google, Bing and many others want to have it. This has only consequence that your SEO ranking remains – if not even improves with Shopware!
Much expertise in technical SEO
We are not beginners and we know very well about the technical SEO. Moreover, we have external partnerships with SEO agencies that have been doing only such things in practice for years.
URL structure and redirects
It is important that we keep the URL structure as good as possible, so that your customers can find your store again! If it is not possible, then we use targeted redirects.
Constant monitoring
After migration, we use various tools and automatic tests to check that the pages continue to throw no errors. This way, we are alerted in case of an incident and can act quickly.
Why you should
work with us
Why are we the right agency? Here you can find a few reasons why we are the right partners for your eCommerce success based on Shopware!
Correct project calculation
Since we only offer Shopware we have a lot of experience with it. This allows us to offer fixed prices, which are also adhered to.
Suited to your customer needs
We will implement your new online store the way you imagined it, as we will listen to you in detail before the migration.
100% specialized in Shopware
We only do Shopware and therefore very good at it! With us you pay for the added value, not for the learning time as with some providers.
Fast response times
We know that there are providers who take weeks to get in touch. But not with us! Questions and support are handled quickly.
Close contact to our developers
Direct communication is still the best! With us, there are no project managers who delegate tasks according to the silent mail principle.
You are part of the team
We develop online stores together with our customers! Therefore, you get regular feedback and can view the interim status at any time.
Frequently asked
questions
We answer some important questions regarding migration and store creation
In practice, modern online stores are extensive and complex web applications that can vary greatly. Therefore, the prices - especially for large online stores - can be quite different.
Here, too, it varies in practice, since some stores already bring many features with them, which usually cannot be dispensed with after a migration. Typical migration times incl. development and preparation is mostly between 2-6 months.
The biggest advantage is that in our everyday life we only offer Shopware, so you don't have to pay us for any learning time. We can set up the new site after migration completely according to your wishes!
The migration process including the development of your new store usually takes weeks or months. During this time, your old store will be available as usual. On the day of the migration we have two options:
- The store is unavailable for a few minutes or hours (maintenance mode), which is usually the best and easiest method.
- Alternatively, there is the possibility that the store never goes down and the migration runs in parallel. In practice, however, this is much more time-consuming and rarely worthwhile.
We do not offer hourly prices, as they are not transparent. We only offer fixed prices and we stick to them. Therefore, we only need to agree on a common price before working together. So you avoid nasty surprises with the bills!
Sure, we also offer monthly maintenance. If you are satisfied with the migration and the end result, feel free to contact us about it. Monthly maintenance is also on a fixed price basis.
Avoid expensive mistakes when migrating to Shopware
Enter your email address to receive your migration checklist and never forget any important points when moving to Shopware!
Watch video