Client case: Johannes King
Products, delicacies, kitchen utensils

and more directly from Sylt, Germany

The goal of the online store was the migration from Shopware 5 to Shopware 6 incl. Pickware ERP connection, programming of a subscription system, performance optimization and implementation of a new design.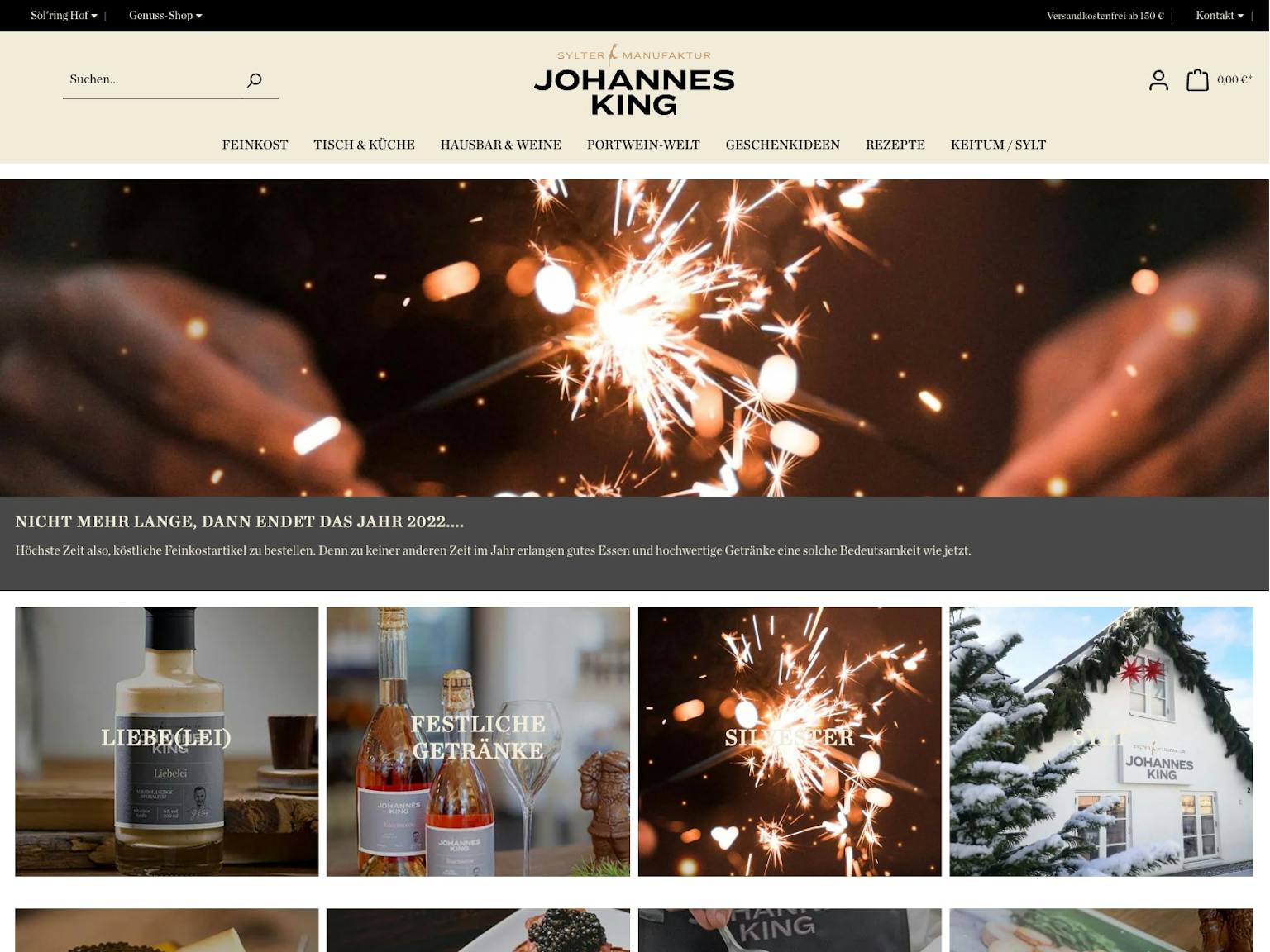 The problem
Johannes King is a provider of products related to the pleasure of the North Sea and Sylt. Even before our collaboration, Johannes King was using Shopware to sell his products, but the shop was still based on Shopware 5 and looked outdated as a result.
There were various backend problems, partly due to the use of Shopware 5, which is somewhat error-prone and relatively difficult to use. This was reflected in various bugs, such as faulty shopping carts and incorrect delivery times.
The shop's performance also needed improvement, as the images and media on the site were not displayed quickly, compressed, or in modern image formats (such as Webp).
The user experience also suffered from a faulty search, as no individual search database was installed. Particularly for shops with a large product range, the search function is crucial. Unfortunately, only products and not blog posts or recipes could be searched for.
The number of customers who left the site without placing an order due to these issues is likely very high. This fact could have been well checked if the tracking had been set up properly. Unfortunately, this was only set up in a very amateurish way, and there were hardly any statistics and KPIs available. As a result, it was also not possible to determine how well the shop was doing or whether it was growing. All statements about the state of the shop were made based on gut feeling.
Before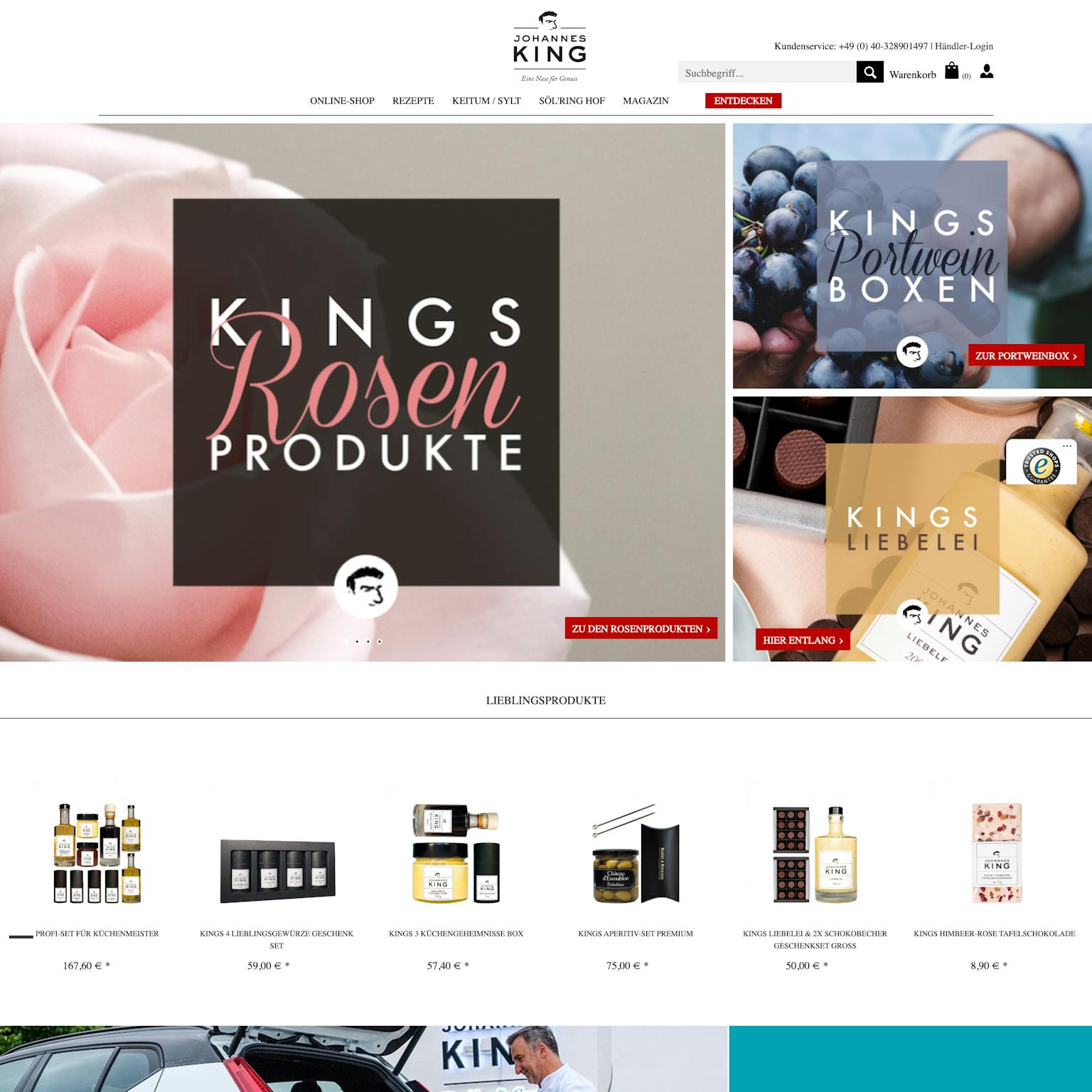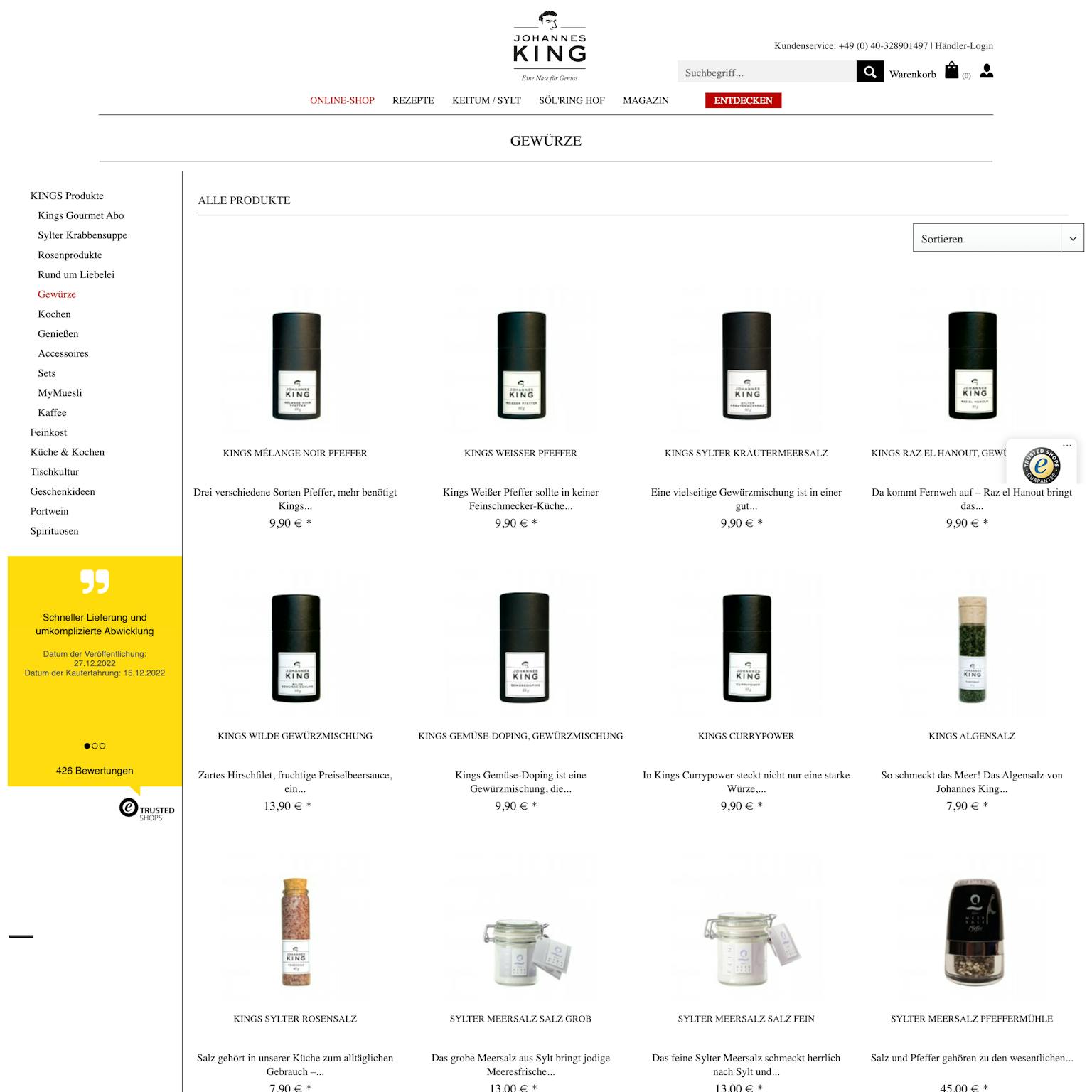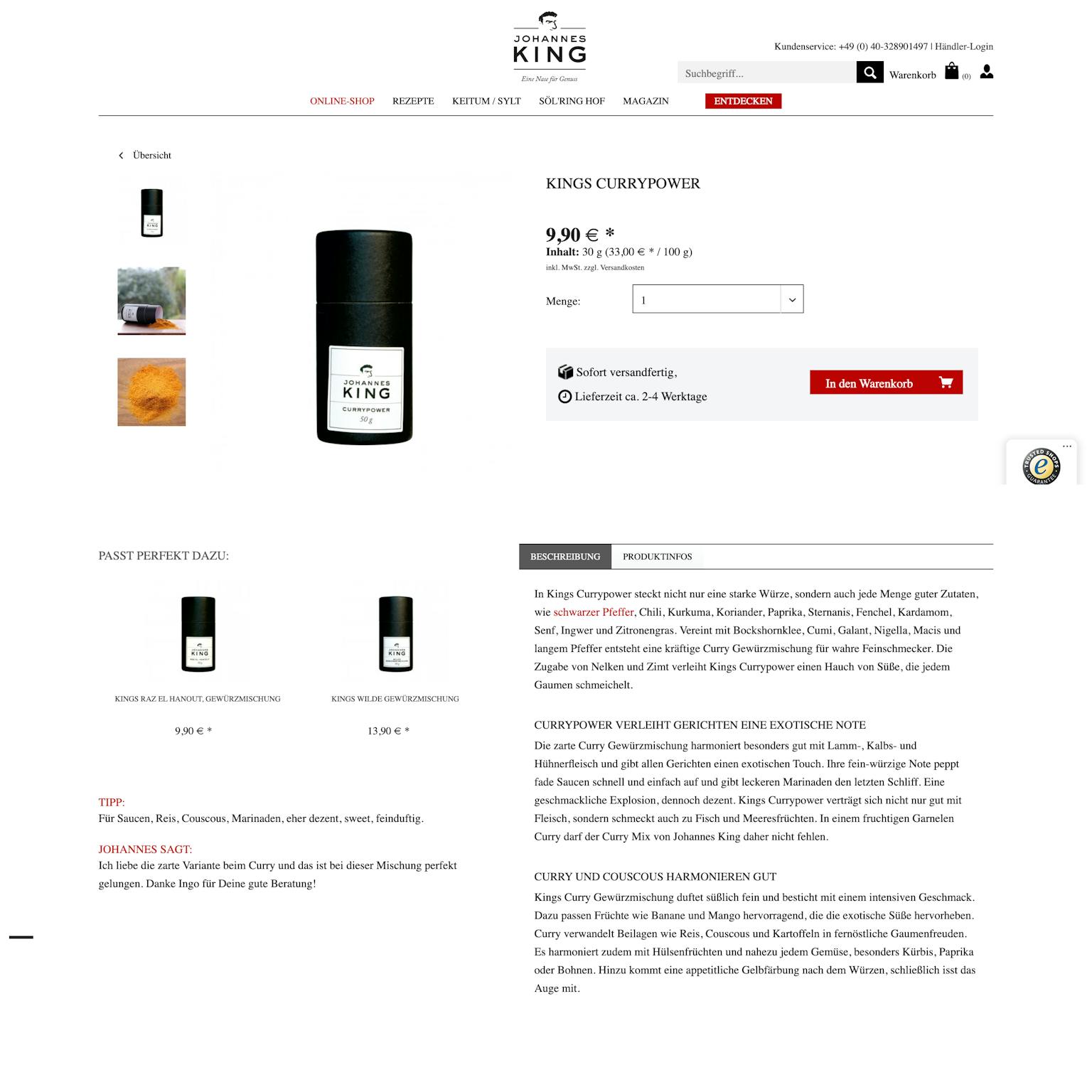 The solution
Before the official start of the project, we set up a joint Slack channel to ensure fast and direct communication.
The solution to the other problems began with the migration of products, customers, orders, recipes, and blog posts to Shopware 6. To make the shop's appearance more modern immediately, we developed a new, modern design for the start, category, and product detail pages together.
We improved performance by switching to Timme-Hosting for hosting and integrating images and videos via CDN. CDN means that non-visible files are loaded with a delay.
To improve the user experience, we installed SmartUpp in the bottom right corner, where customers can now ask their questions directly if they cannot find something or if technical issues are not working. In addition, we installed our self-developed plugins for recipes and the blog. Now, Johannes King's shop visitors can clearly differentiate and search for recipes or blog posts. Finally, a small, special feature was installed: the subscription plugin. This includes a surprise subscription with monthly new content for the customer.
As a penultimate step, we integrated Google Shopping into the shop, so Google users can find the shop when searching for a product and become customers.
The last and most important step for the shop's future development is the integration of the Google Tag Manager. This now allows for professional tracking. From now on, many tracking data, such as events with complete data sets for Google Analytics, Hotjar, Google and Facebook Ads, etc., are transmitted.
After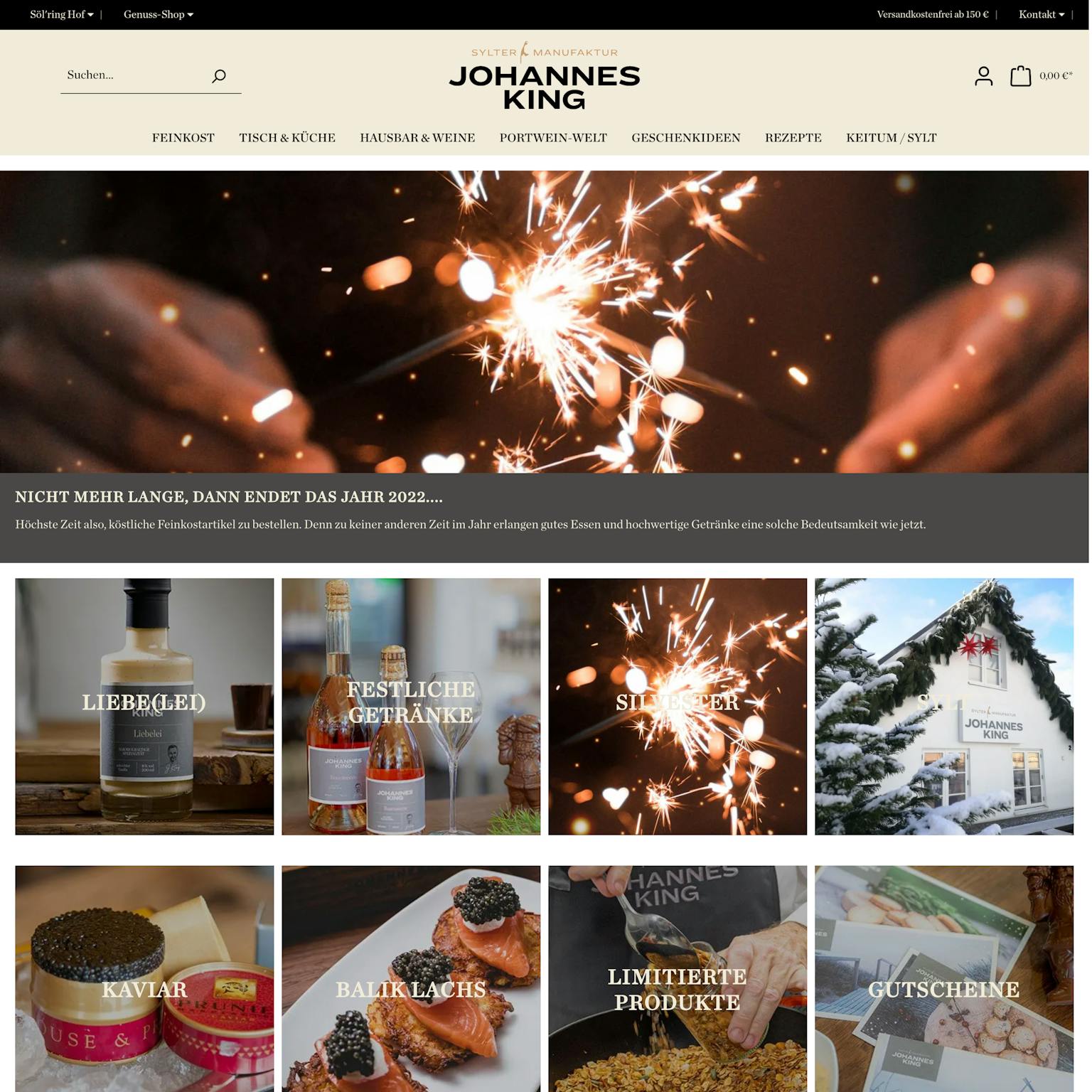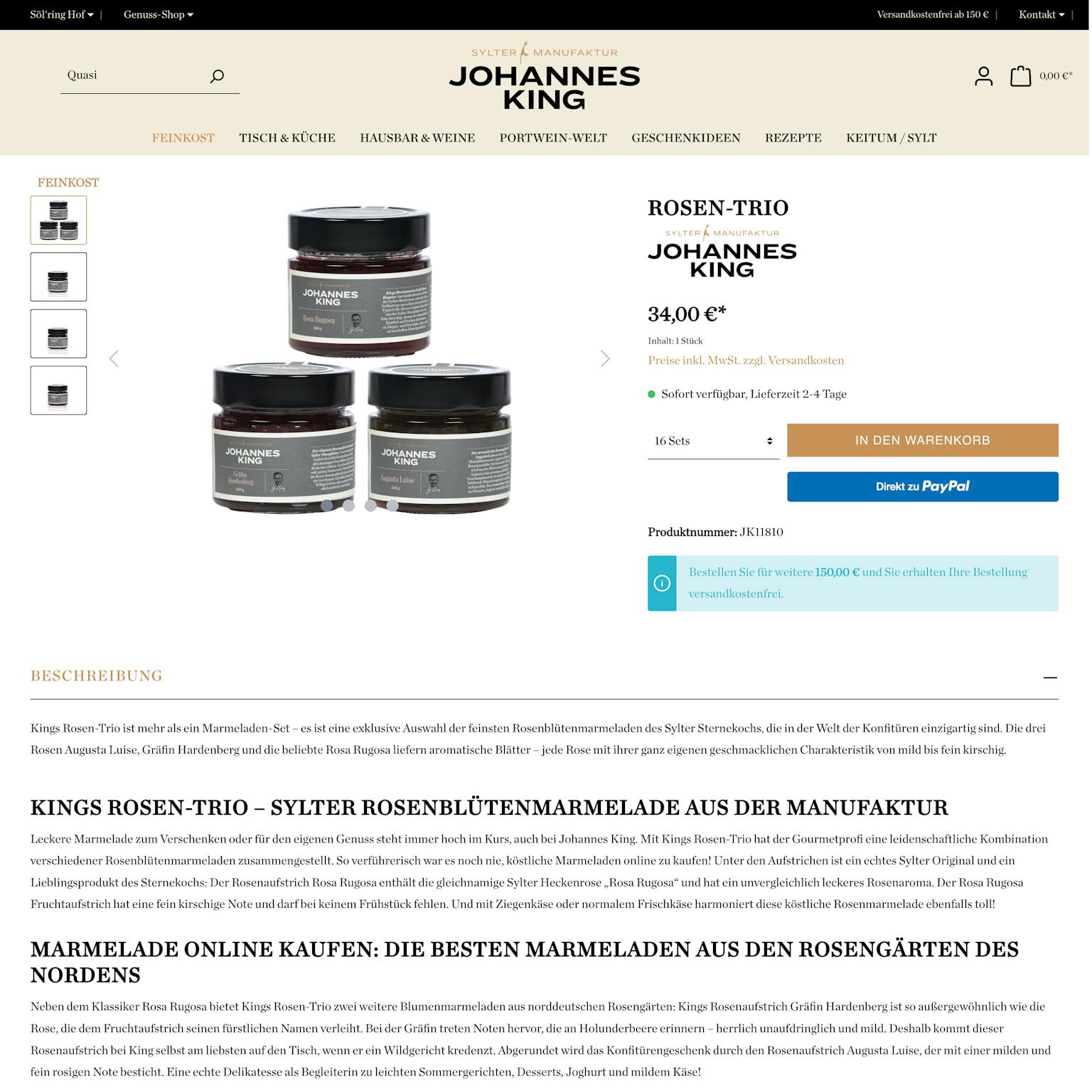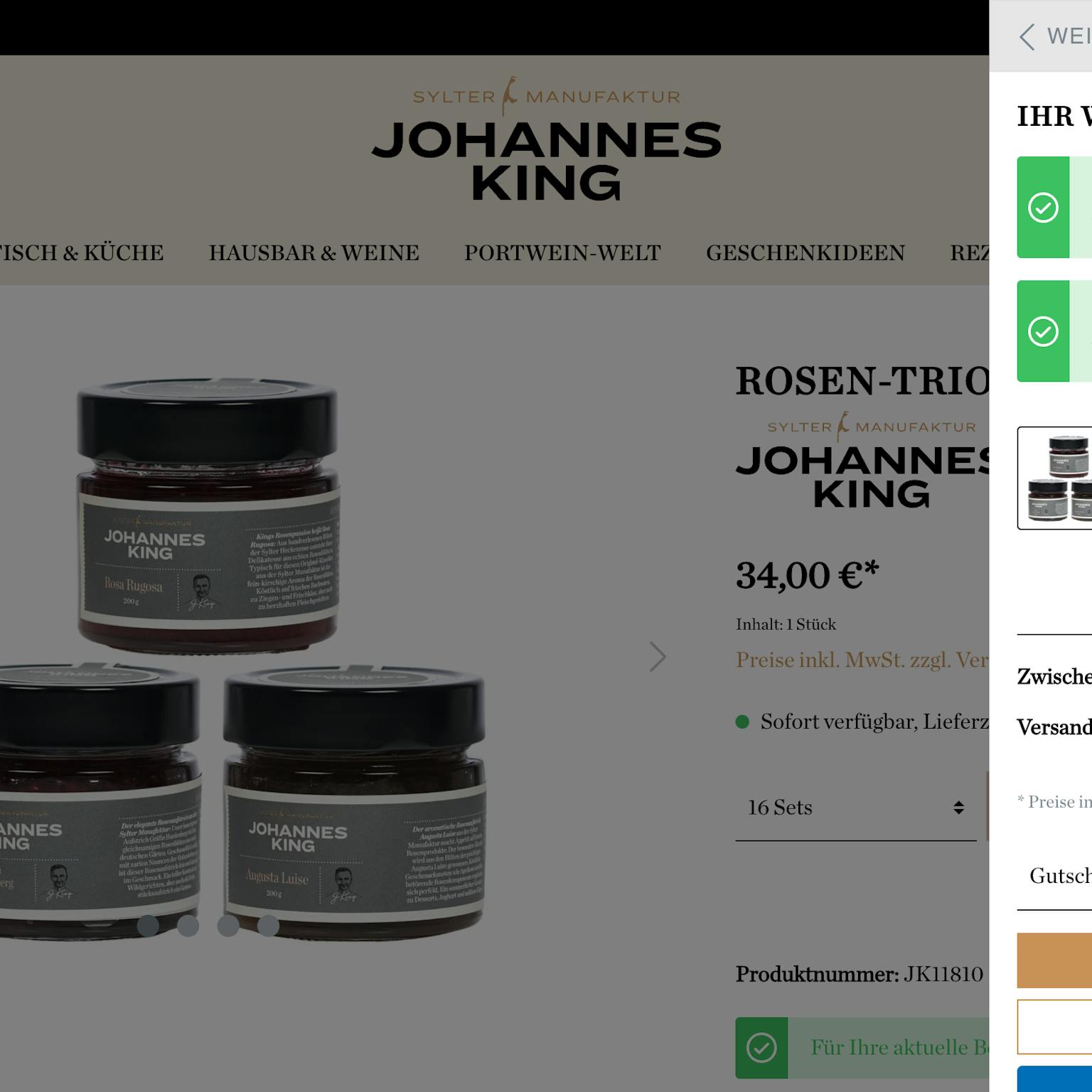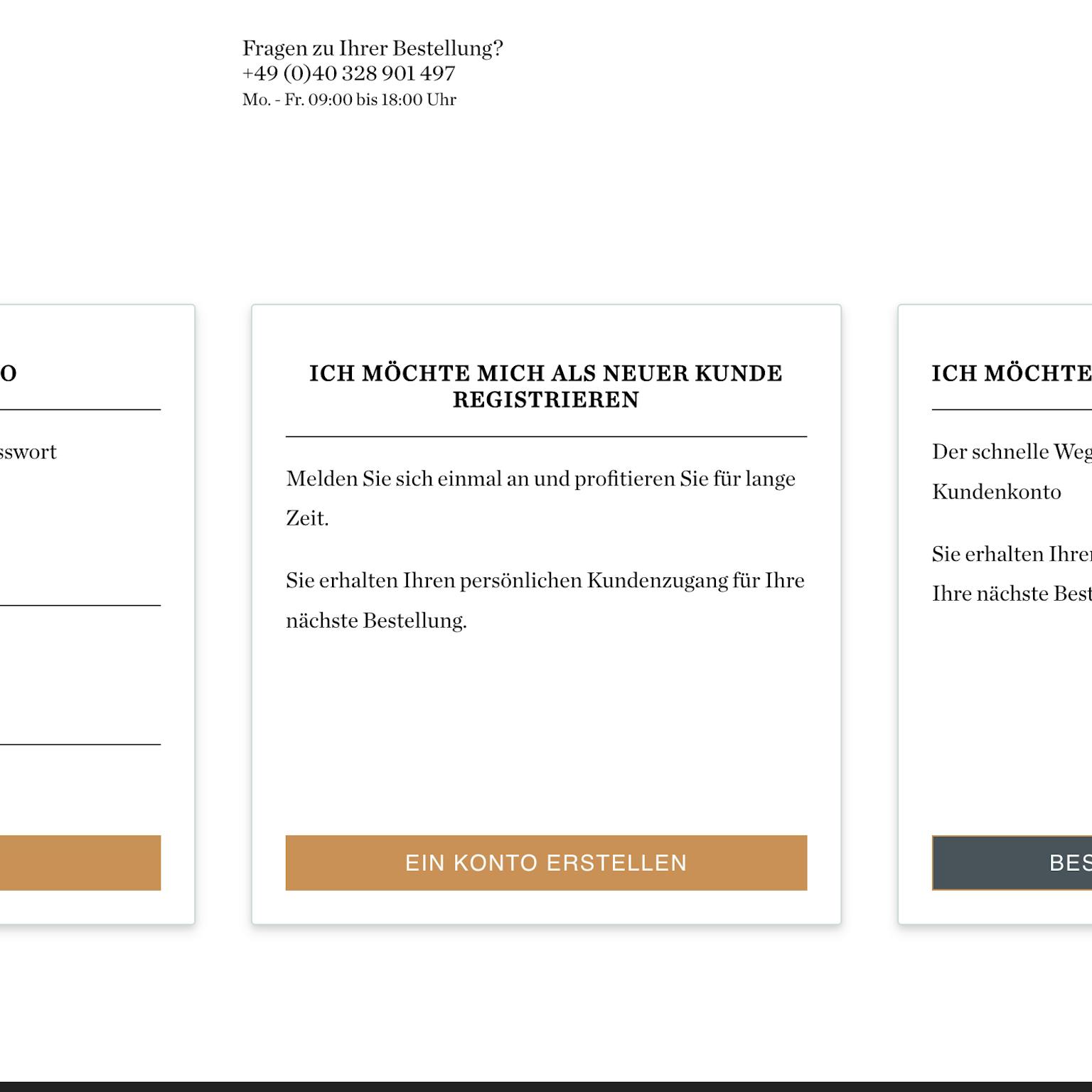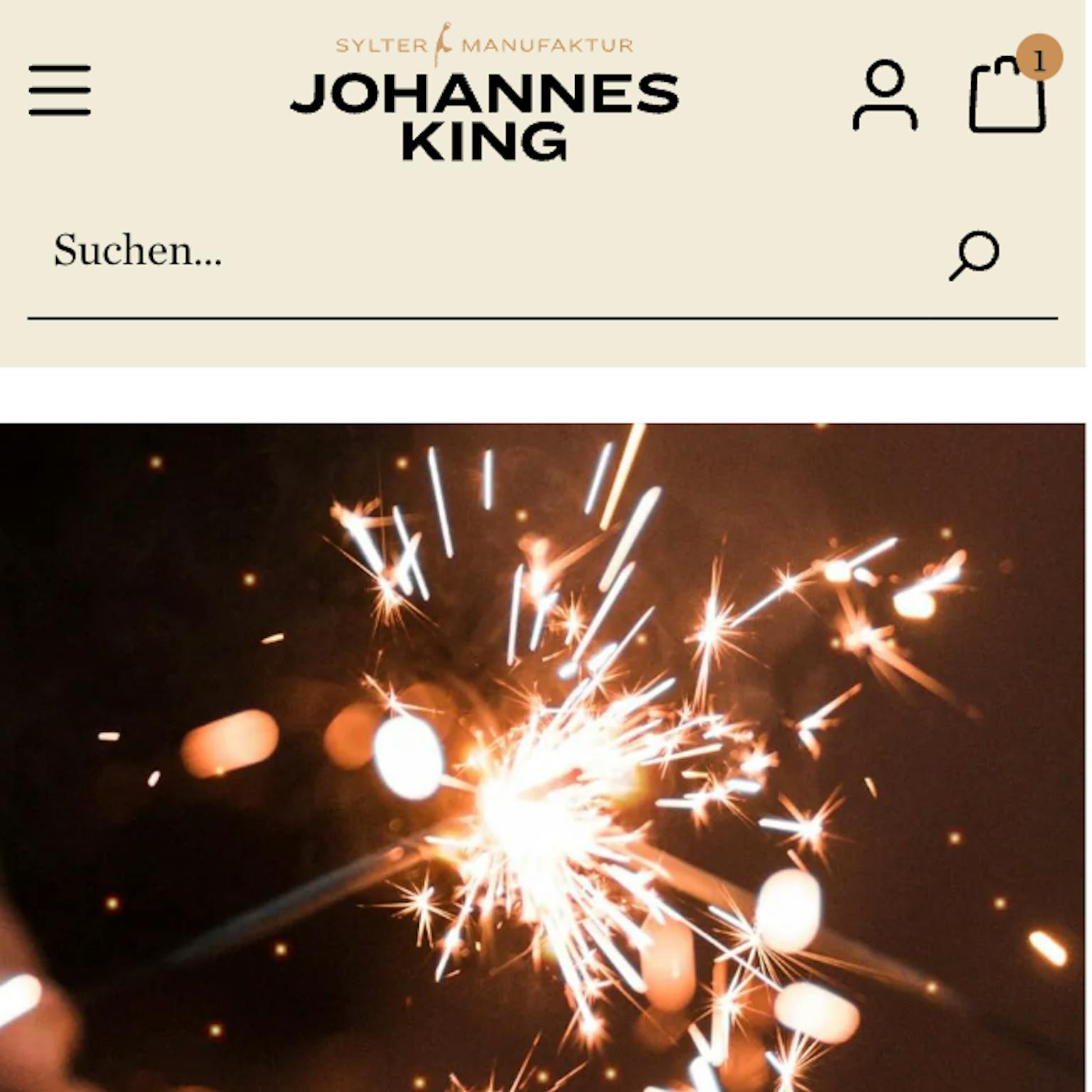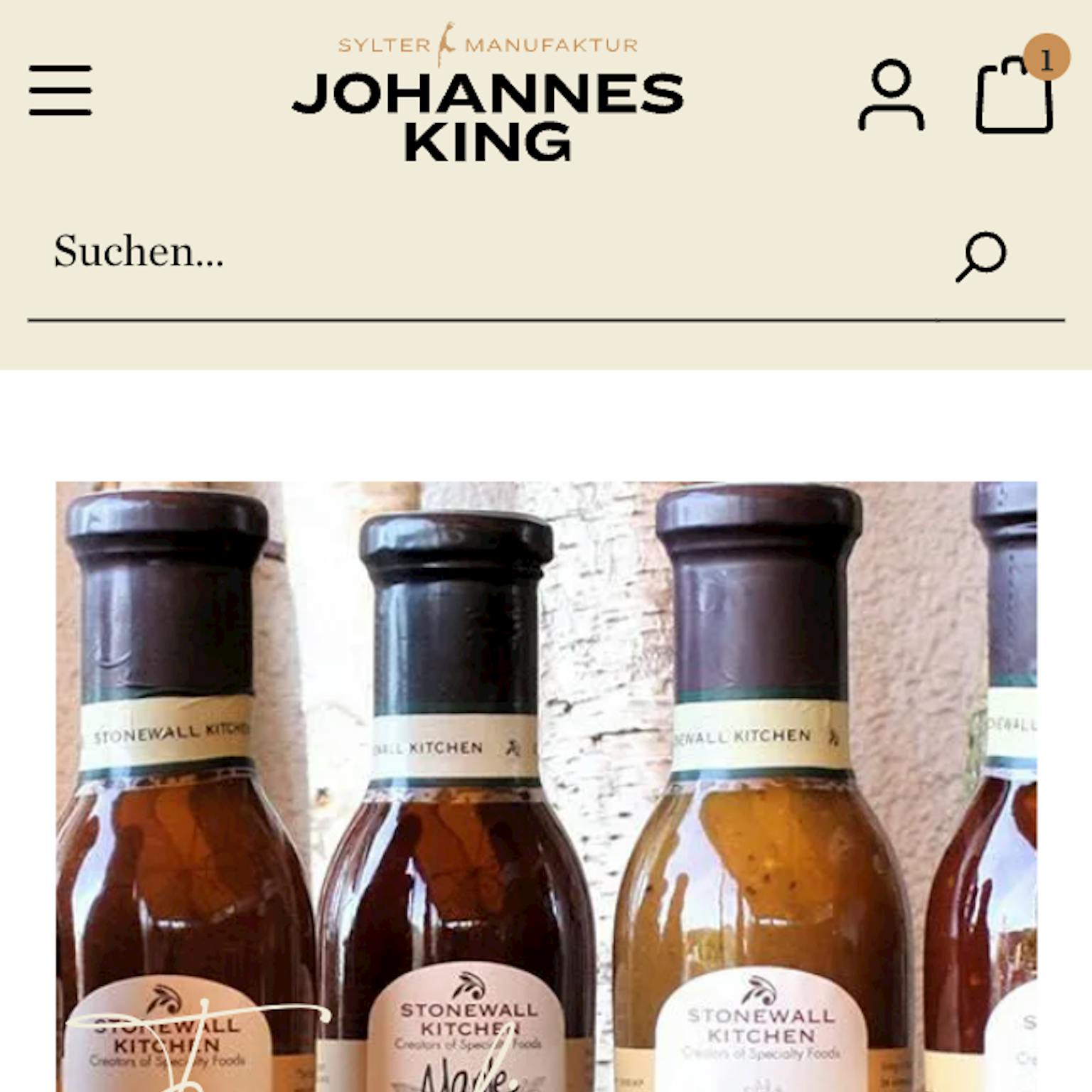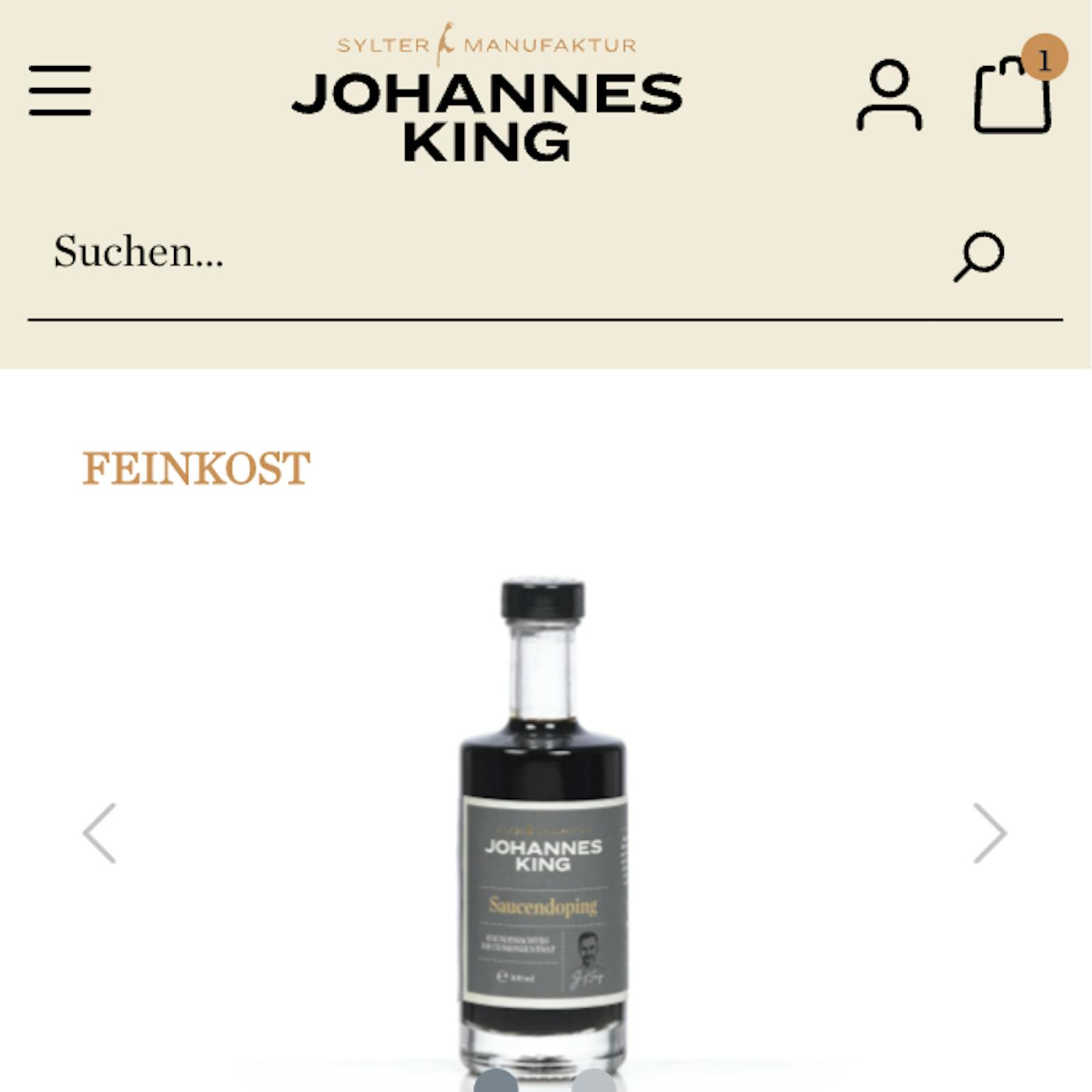 The result
After the collaboration, a survey was conducted among customers, and the shop is now perceived as valuable and appropriate to the price level.
In addition, it was found that there are fewer support cases because customers reach their goal more quickly and can use SmartUpp in case of emergency. These measures have led to more sales and higher customer satisfaction. Thus, we have achieved our goal of a better user experience.
The shop's better performance, integration with Google Shopping, and resulting higher SEO ranking also contribute significantly to the shop's revenue increasing by 50-100%. It should not be overlooked that the new subscription function brings in additional monthly cash flow.
By connecting tracking with the Google Tag Manager, the shop's success is now measurable and therefore scalable in the future.
Do you want to achieve your goals too?
Then arrange an initial meeting with us so we can find out together if we can help you with your project!