The Shopware Flow Builder explained
Automation is an important part of e-commerce. Therefor, the Flow Builder of Shopware 6 exists. But what is it exactly?
If you're involved with Shopware, it' s something you hear a lot of. The Flow Builder of Shopware 6. So what is the Flow Builder exactly and how does it work?
You've heard it before, I'm sure. Automation in e-commerce may be the key part to your success. Flow Builder was made just for this reason. On 11/03/2021, Shopware released the first version of Flow Builder. It allows you to automate your business processes with Shopware 6.
The Flow Builder can be used by everyone working with Shopware 6. It is now a standard feature. The Flow Builder is created as additional tool to the Rule Builder. Through this tool, rules and workflows can be created across the entire system. Like the admin area of Shopware 6, Flow Builder works without code. So no programming knowledge is required for it.
Automate processes with the Flow Builder
Automation may be a VERY relevant part of finally relaxing at the beach all day. 😎 - Um, no, I'm kidding. Automation really is essential to drive your business forward. Daily, repeatable tasks in general are time-consuming. They can easily be automated. Through automation, it' s possible to put your energy and brainpower into your business. Or relax on the beach, whatever you prefer.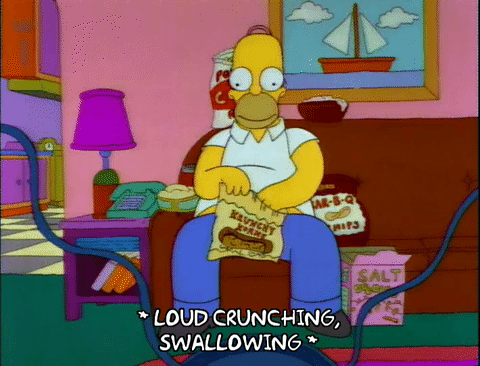 Besides all you get out of automation, it's also great to avoid mistakes and increase efficiency.
Shopware 6 Flow Builder allows users to start workflows based on triggers. It works in-shop as well as when connected to different systems.
For example, events that can be automated: Email reply, personalized payment or order processes. Or even internal communication with relevant project software.
By the way, standard workflows are available as well. Some installations deliver matching workflows directly with the software. If you are more interested in automation, read our other article about automation in e-commerce or about the article about the flow builder.
The difference between Rule Builder and Flow Builder
Shopware 6 Rule Builder lets you create rules and conditions of single Shopware features. With Flow Builder it is possible to create reactions on events. These can be diverse and can go also beyond Shopware. So we can say Flow Builder extends Rule Builder. Find out what Shopware is saying about the Flow Builder and the Rule Builder.
Find out more about the Rule Builder!
What can it do?
Shopware 6's Flow Builder is still in the beginning phase. Functions are currently updated. Feedback of users will be taken into consideration.
Already, Flow Builder can do the following:
- Customized emailing based on tags and categories
In-house communication through automated workflows
Automation of order status
Automatic document dispatch on certain events
Categorization of customers and orders using tags and categories
Data transfer with web hooks
Customized delivery processes
Use workflows to simplify dealer communication
Which benefits does the Flow Builder offer?
Automation saves you a lot of time. You can get more done in less time.
Individual automation according to your wishes
Automate complex company processes
Combined with Rule Builder, you will get nearly endless possibilities
Realizable without programming knowledge
It's possible to have multiple conditions in one flow
How does the Flow Builder work?
Three simple questions form the basis of a flow.
Where should it happen?

When should it happen?

What should happen?
You can find the Flow Builder easily under Settings > Shop.
Here you can see the flow builder highlighted in blue in the settings of the admin area
Find all flows you created so far under Settings > Shop > Flowbuilder. The overview shows if a flow is inactive, its name and a short description including the trigger. In the overview of flows you can edit them, add new ones or delete existing ones.
Okay, let's start with configuring your first flow.
Overview of the existing flows
First of all, press " Add Flow" at the top right of screen. This will open the following screen. Two tabs exist, both of them are important to create a flow. On this picture we are in the tab "General". But we better start with the flow itself. So open the tab "Flow". First, you need to select a trigger. This trigger will start the automation. I chose the event of a newsletter registration in the selection.
Next, you choose a "condition" of the newsletter subscription. In our example, this took place in connection with a Sunday sale. Then, it gives you an option to choose what happens if this happens in exactly this way. Also, what happens if the newsletter signup happens on a day other than Sunday? You have the ability to use the IF THEN function. This means that multiple terms are possible. If you choose "If" again, another condition will open. As long as you choose a "Then" condition. So, once again briefly explained: If the sale in this example does NOT take place on Sunday, then the "False" condition will happen. If the sale takes place on a Sunday, then the "True" condition will happen.
During your next step, you need to describe the general things. Go to the "General" tab and title your flow. Below you can add a small description of your flow and activate it. In addition, you can categorize your flows by priority. Soon as you have added everything click on "Save" in the upper right corner.
Well done, you've made your flow! Now you can see it on top of your overview.
Is the Flow Builder useful?
Above all Flow Builder is great to automate simple processes. Also, if processes change, you can adapt them quickly. And you may do so without any programming knowledge. We' re excited about the possibilities that Flow Builder will bring to e-commerce companies in the future. Therefore, we hope you enjoy automating your processes. That way, you'll be able to spend more time on the beach soon.
Ready for your eCommerce success?
As Shopware agency, we help you create your high-turnover & individual online store and promote it with ads and SEO.