Client case: Painted Life Pieces
Modern online store for
modern art incl. configurator

for own cutouts

Here a completely new Shopware 6 store was created according to design specifications. In addition, a configurator was programmed to select and print your own sections of selectable images.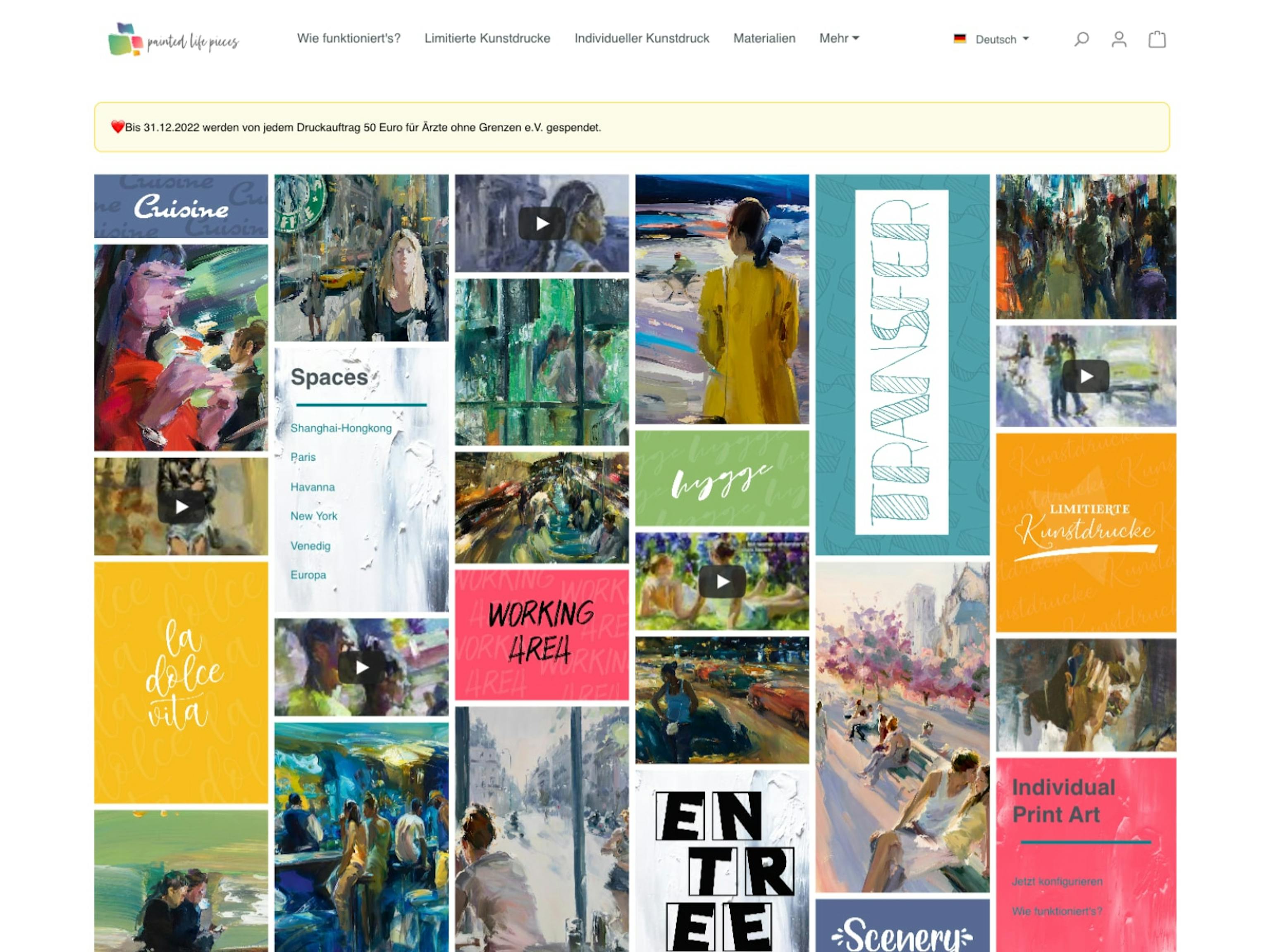 Customer

painted life pieces GbR

Scope

Development

Configurator
The problem
Behind the company Painted Life Pieces is an artist who wants to sell limited and custom art prints through her own Shopware 6 online shop. The first issue that arose was the need to program a configurator for custom image cropping.
At the beginning of our collaboration, a semi-finished Shopware 6 shop had already been configured. This was created in collaboration with the artist over the course of a year, but the agency no longer had time to complete the shop.
There was also a technical deficiency in the shop's background: the tracking was set up very amateurishly, which made it impossible for Painted Life Pieces to judge whether the shop was growing or how well it was doing. There were only a few statistics and KPIs available.
The solution
Painted Life Pieces saw the solution to moving from a semi-finished shop to a fully-fledged shop in changing agencies and coming to us.
The first thing we did was set up a shared Slack channel to avoid complicated email exchanges and save time through faster and more direct communication. Saving time was the key here because it was time for the first sales to come in. That's why we set a timeframe of 1 to a maximum of 1.5 months for our collaboration until the shop, including the complicated configuration, was fully set up. To meet this deadline and generate sales as quickly as possible, we installed a standard theme.
Finally, we integrated the Google Tag Manager into the shop, which provides a wealth of data from events that can all be analyzed.
After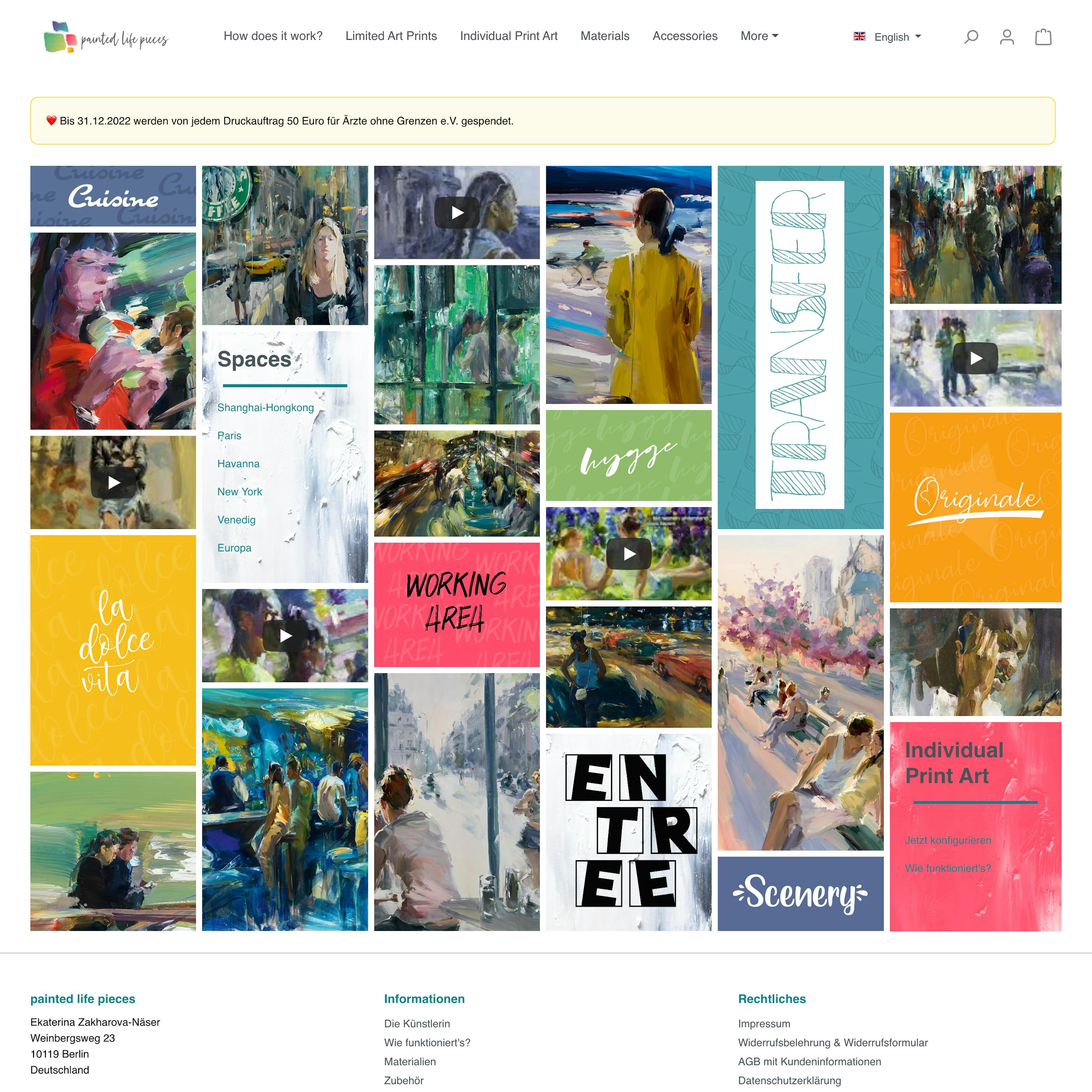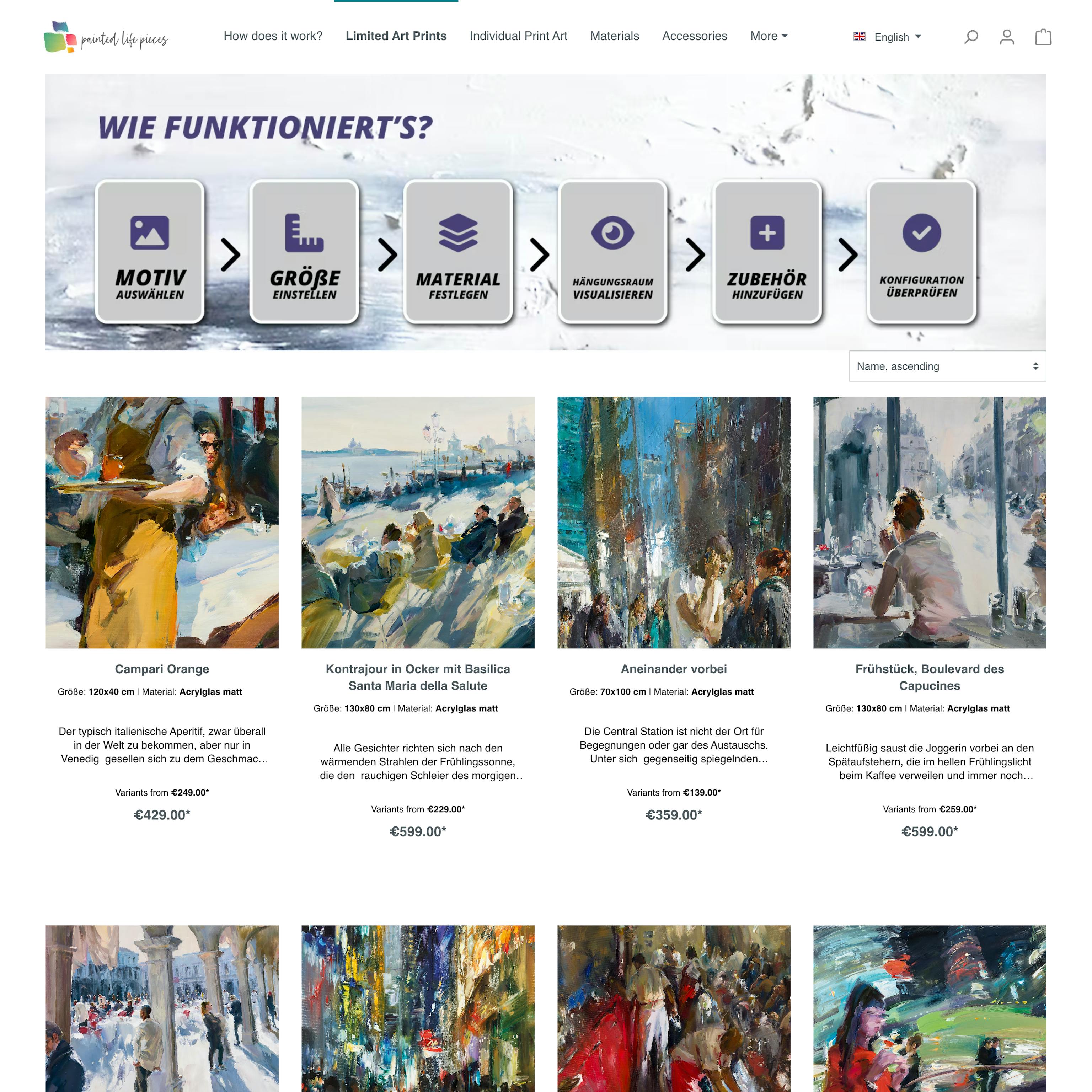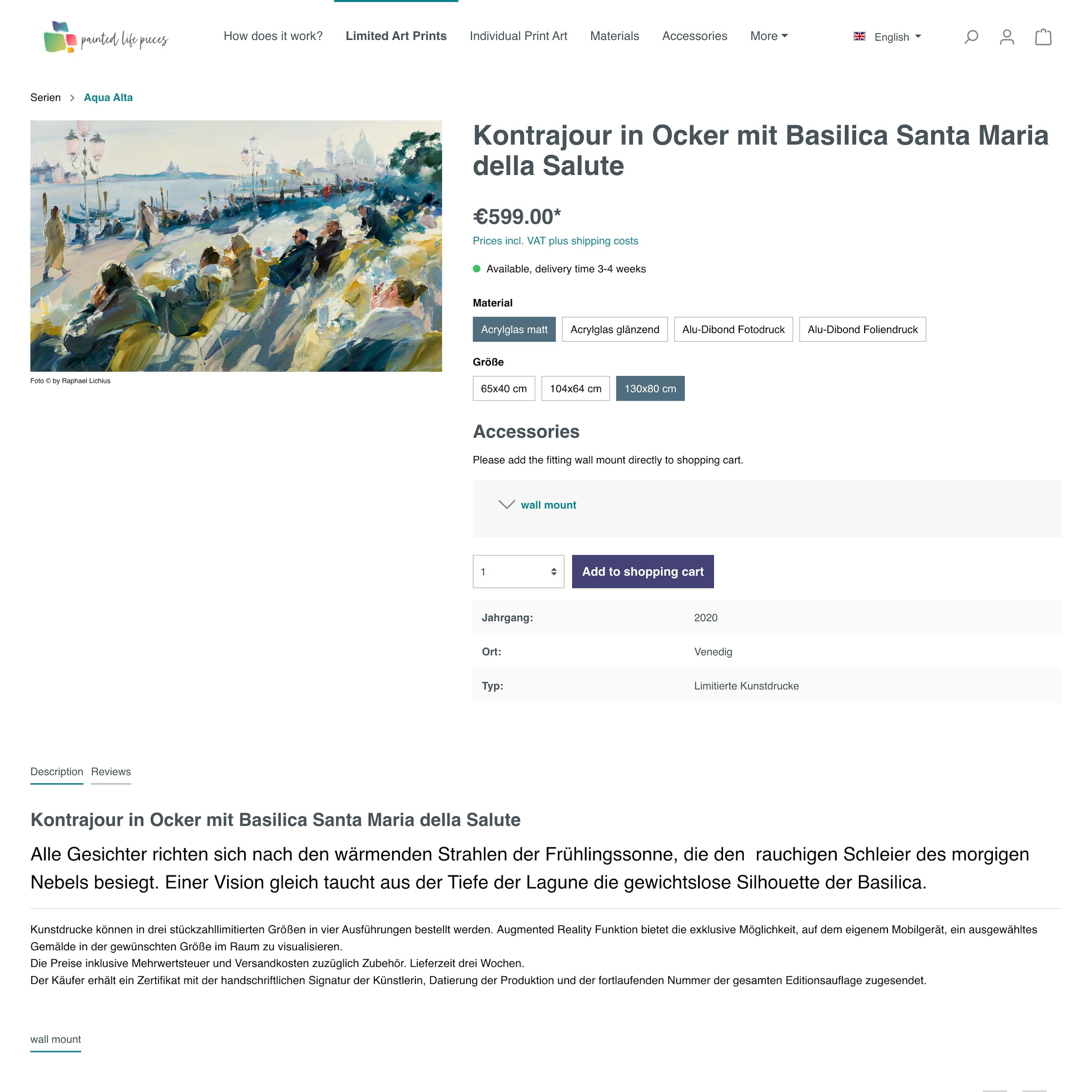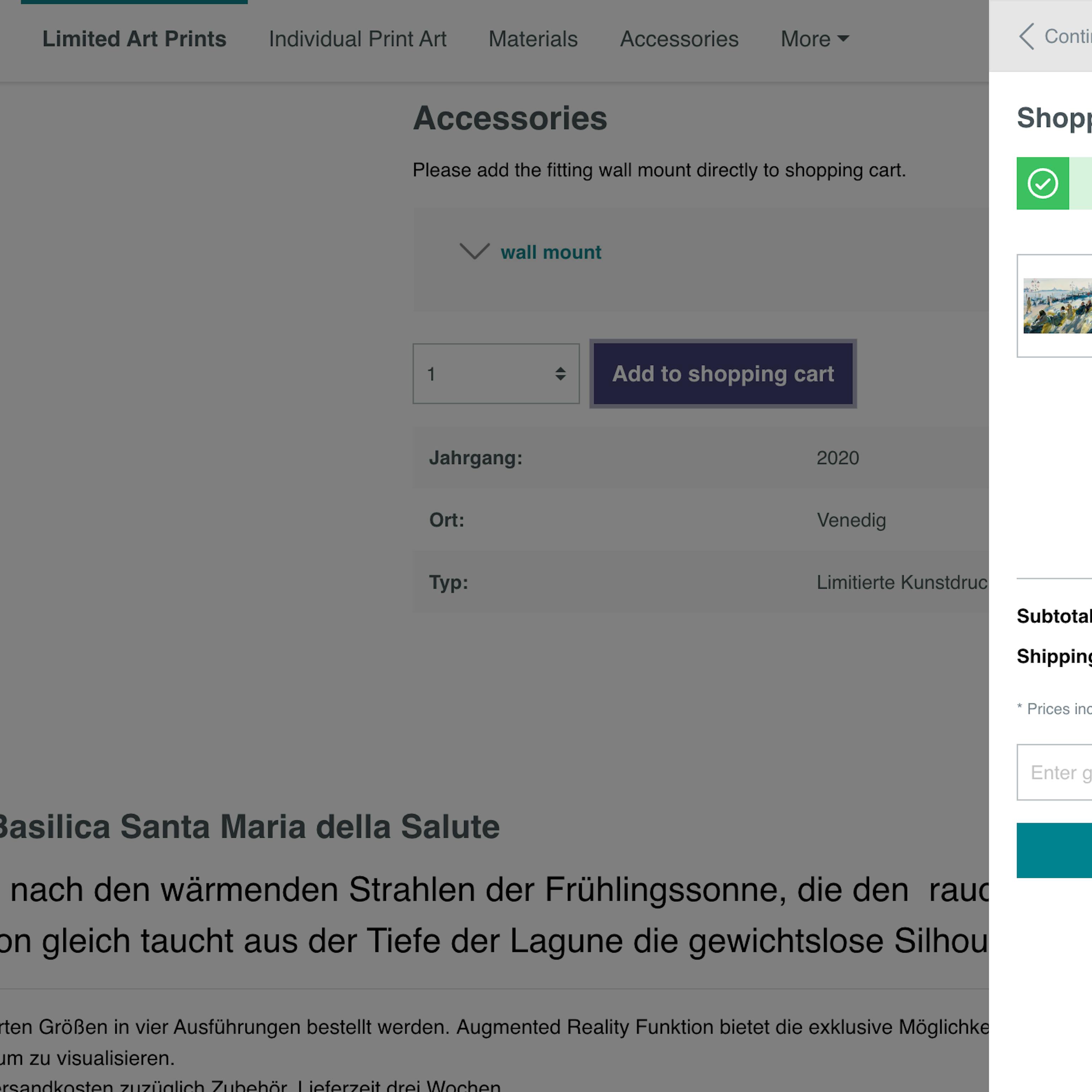 The result
Communication through Slack proved effective, and the shop was fully set up within 1.5 months. The complicated configuration was also programmed, here's an example: https://www.painted-life-pieces.com/Transcendence/ZPR11029.2
The first sales were made through Shopware 6, and tracking is now being done professionally.
Do you want to achieve your goals too?
Then arrange an initial meeting with us so we can find out together if we can help you with your project!