Client case: Nutfru
BIO fruits and fruits

from around the world.

The motto is: healthy food does not have to be boring. That is why Nutfru offer a wide range of products that are not only delicious, but also a healthy choice.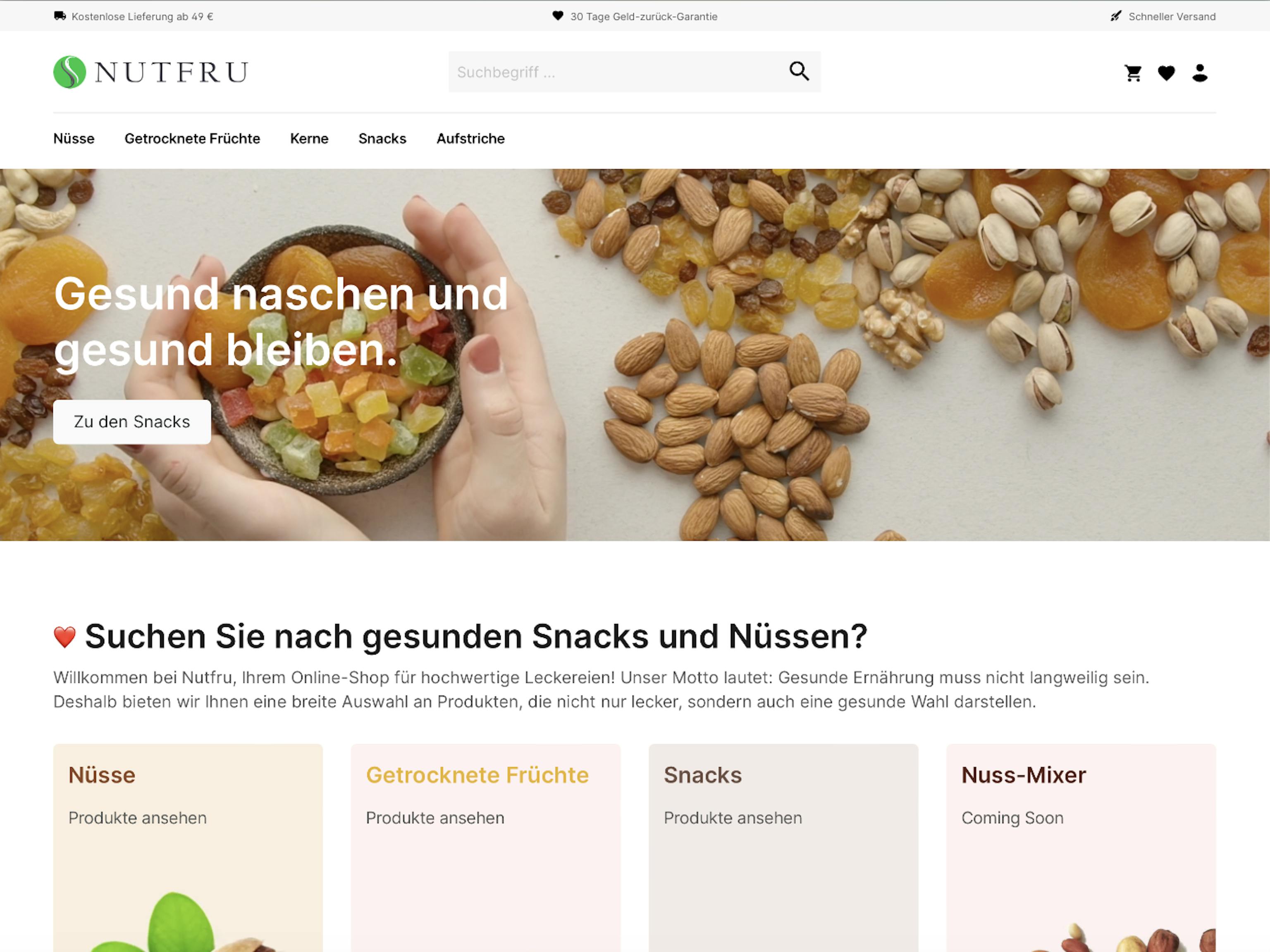 The problem
At the time of our initial contact, the Nutfru team was already using Shopware 6 as their store solution, in the cloud version. Since some adjustments such as a configurator are planned for the future, Nutfru's requirements no longer fit the cloud version.
For this reason, the Nutfru team decided to go with the self-hosted version in perspective.
Shop-Studio took over the migration of the cloud store to the self-hosted version. For this, all customer and order data had to be migrated.
Before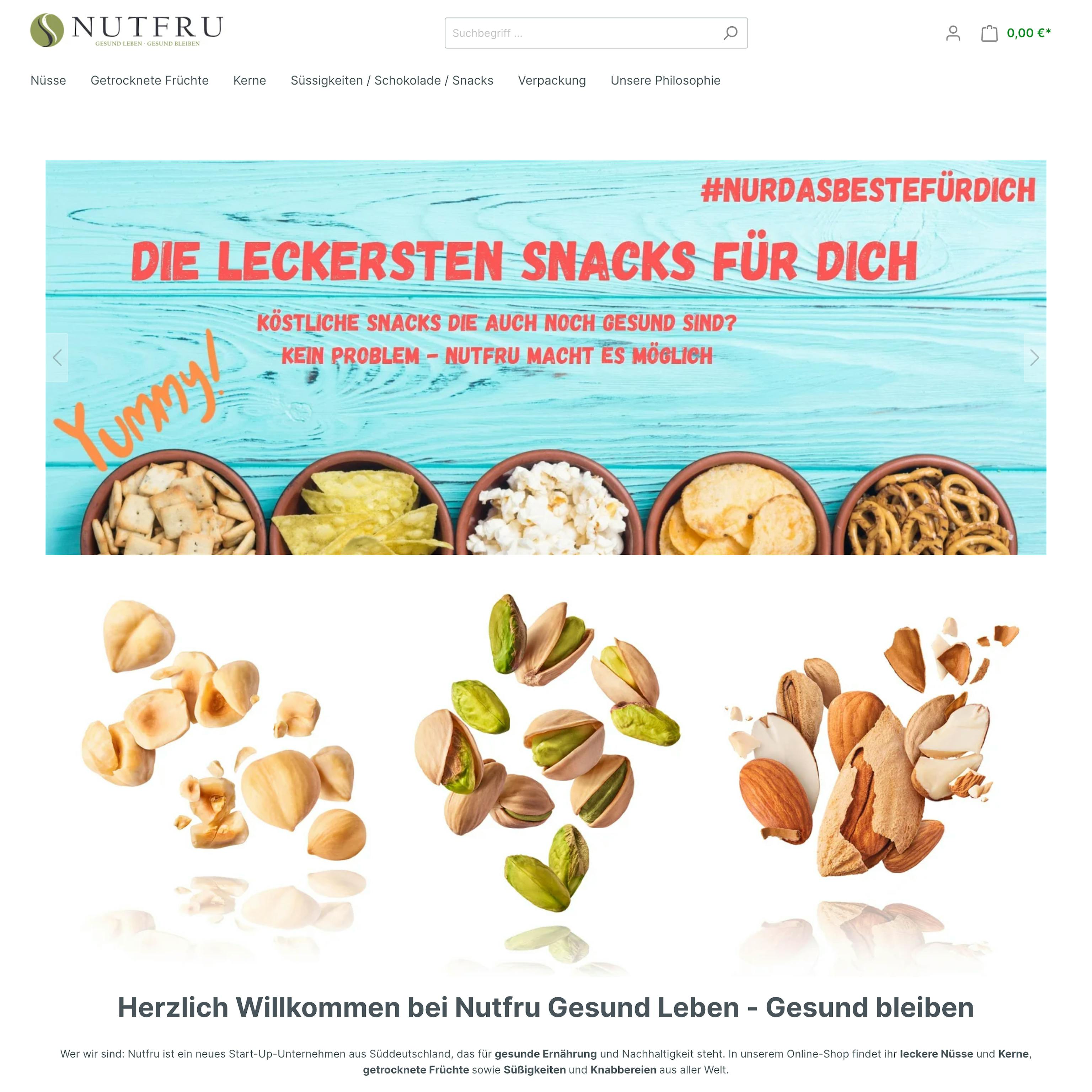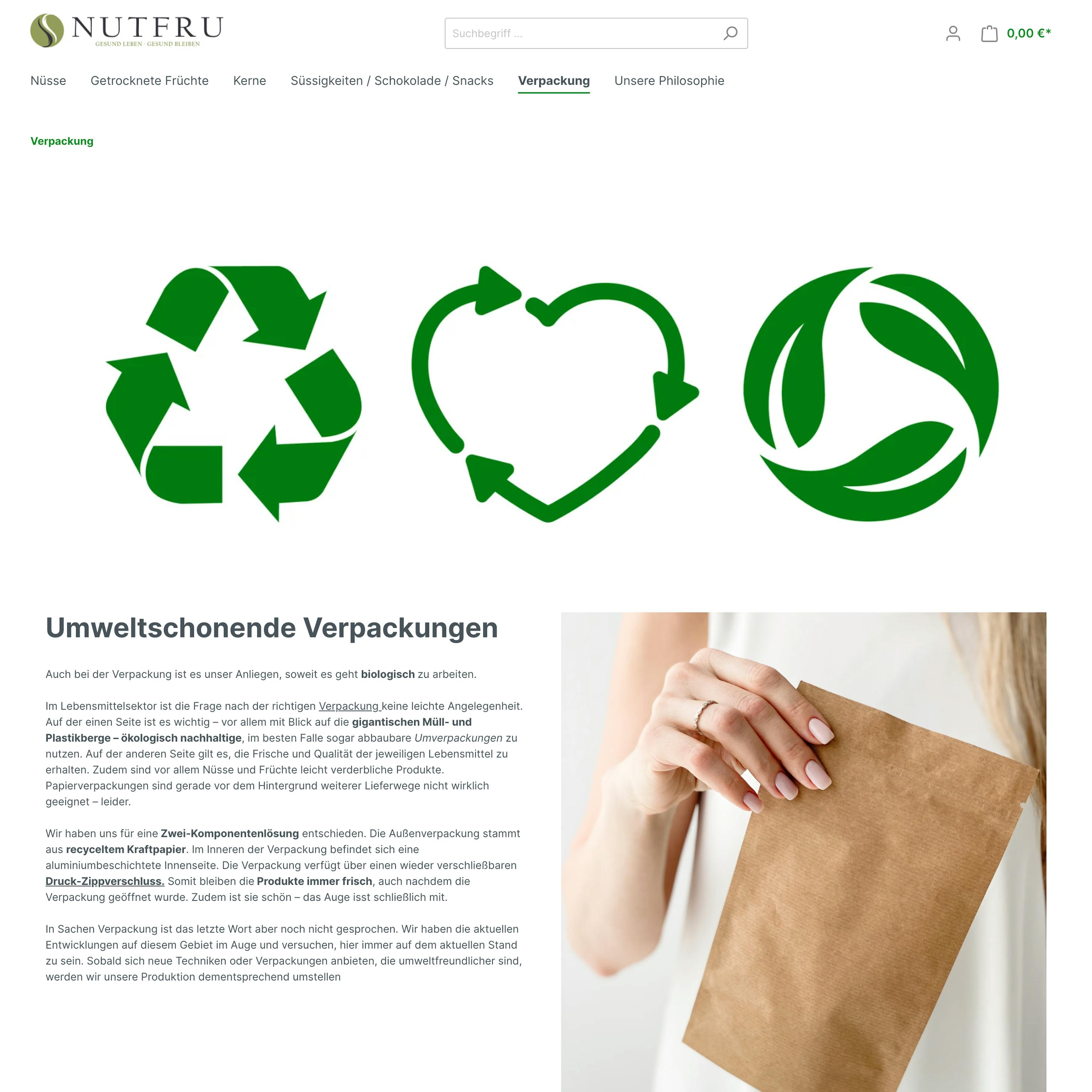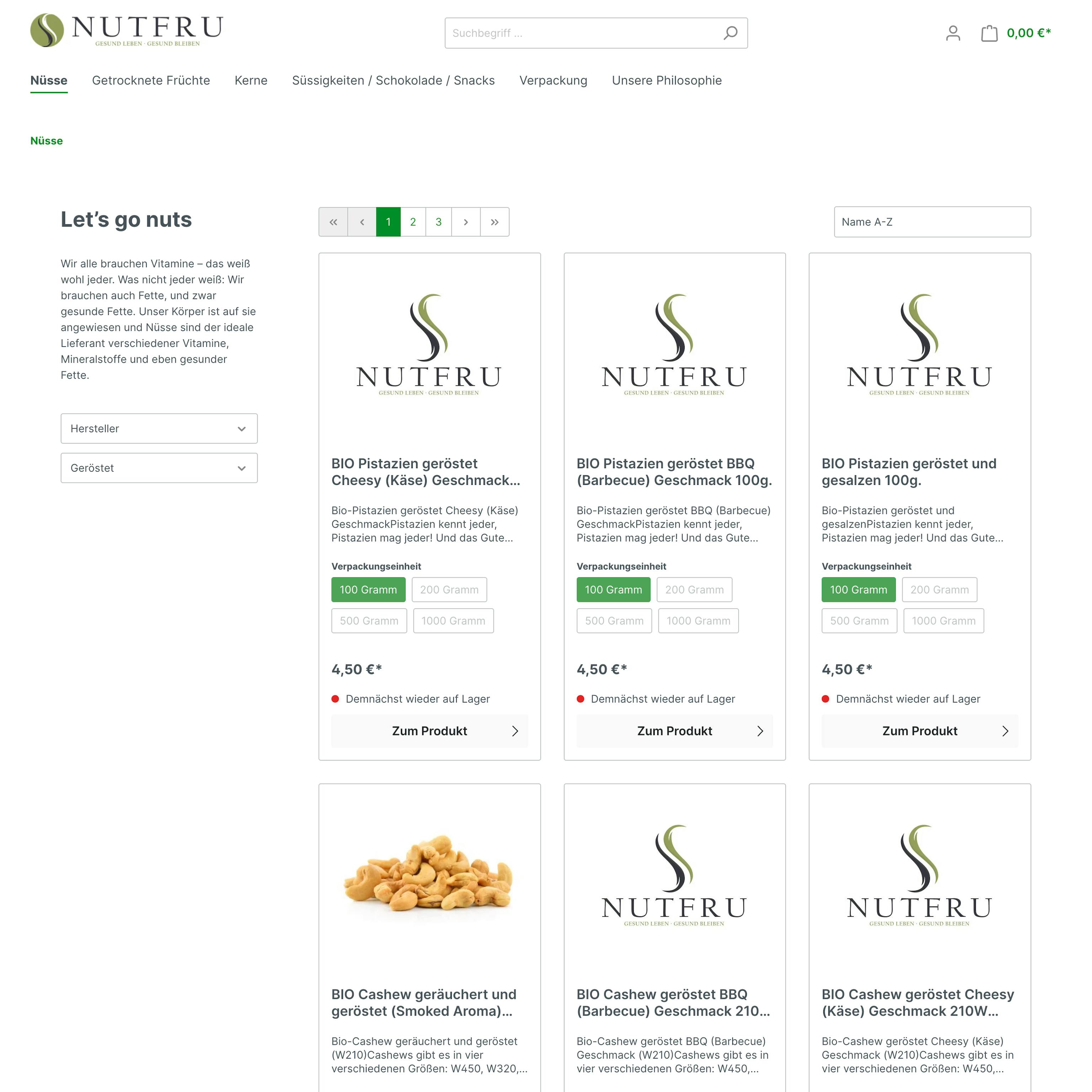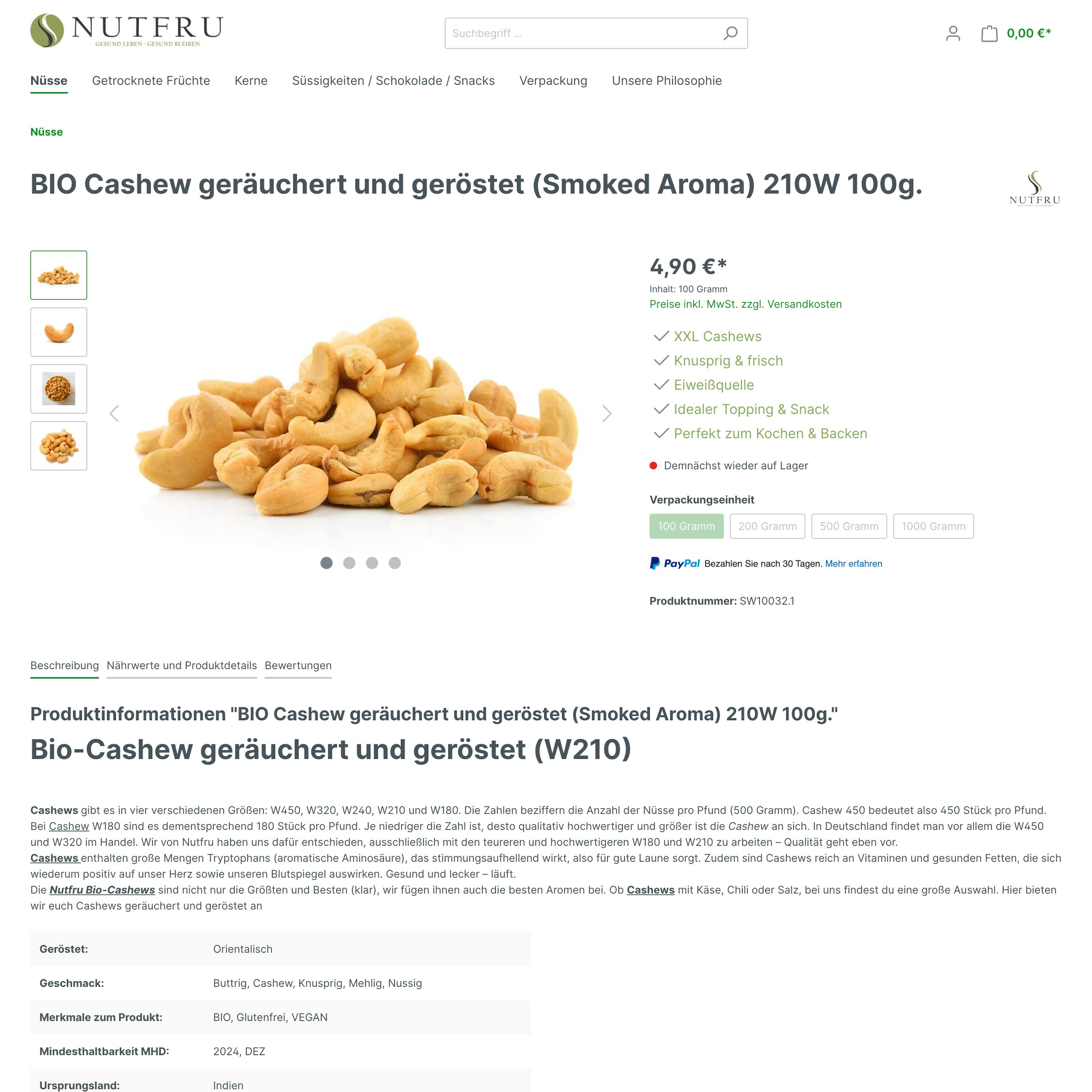 The solution
We started the store creation as a self-hosted version and cooperated with a designer for the homepage. The designer created several mockups, between which the Nutfru team could decide.

In the end, the decision was made for a rather clean store with eye-catching product images, this ensures that the attention is placed directly on the products. Some emojis were used as eye-catchers, and the products also support individual reviews. We also programmed a daily demand calculator. Various payment methods such as PayPal were connected. The hosting was set up by Timme Hosting.
Since regular optimization is of high importance, we have set up a professional tracking. The Google Tag Manager was installed in the backend of the Shopware 6 store. Now a lot of tracking data like events are transferred in complete data sets. From now on, the Google Tag Manager is used to evaluate and visualize various data via Google Data Studio & Google Analytics through statistics and KPIs. This includes for example the average shopping cart value, customer life time value, funnels and much more.
Since it is always annoying when something is entered in the search box and no result comes up due to a wrong letter, we have integrated an error-tolerant search with Elasticsearch. The store was SEO optimized and is already found in Google search.
The Facebook and Google Ads were also linked to the store in the backend. Now in the future you can see exactly how much revenue the ads bring in.
Last but not least, a product export for the Facebook Shop, Instagram Shop & Google Shopping was done, this increases the potential sales reach.
After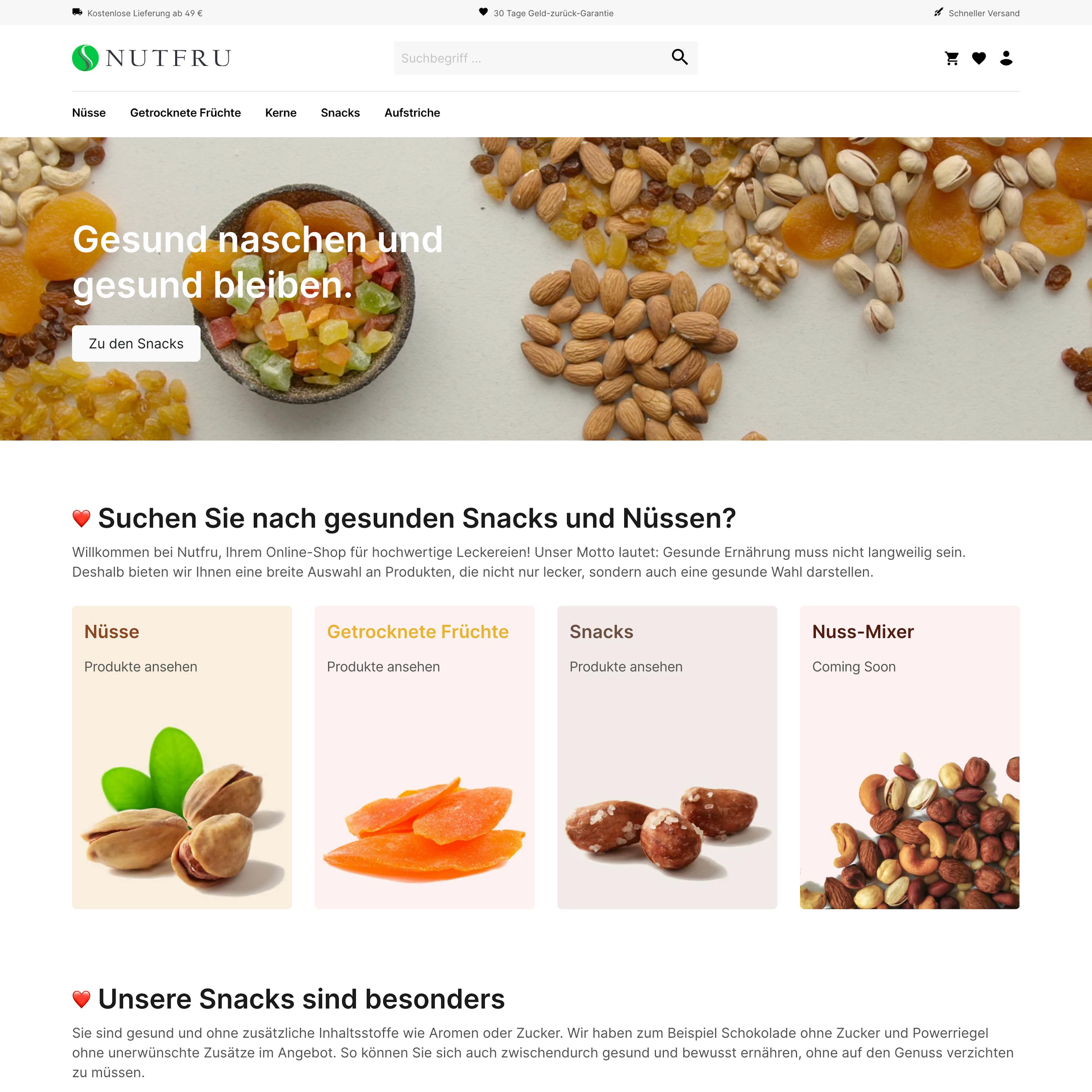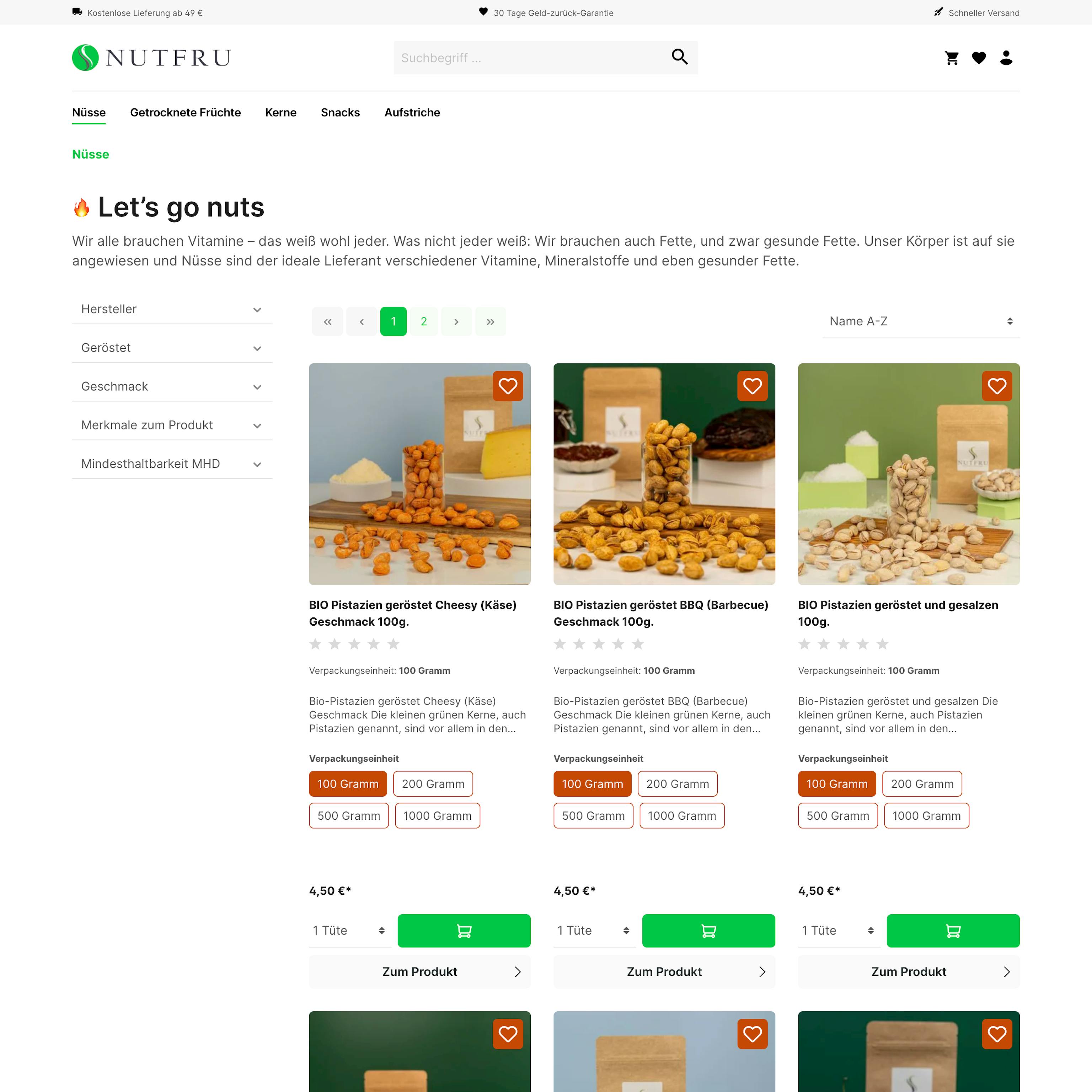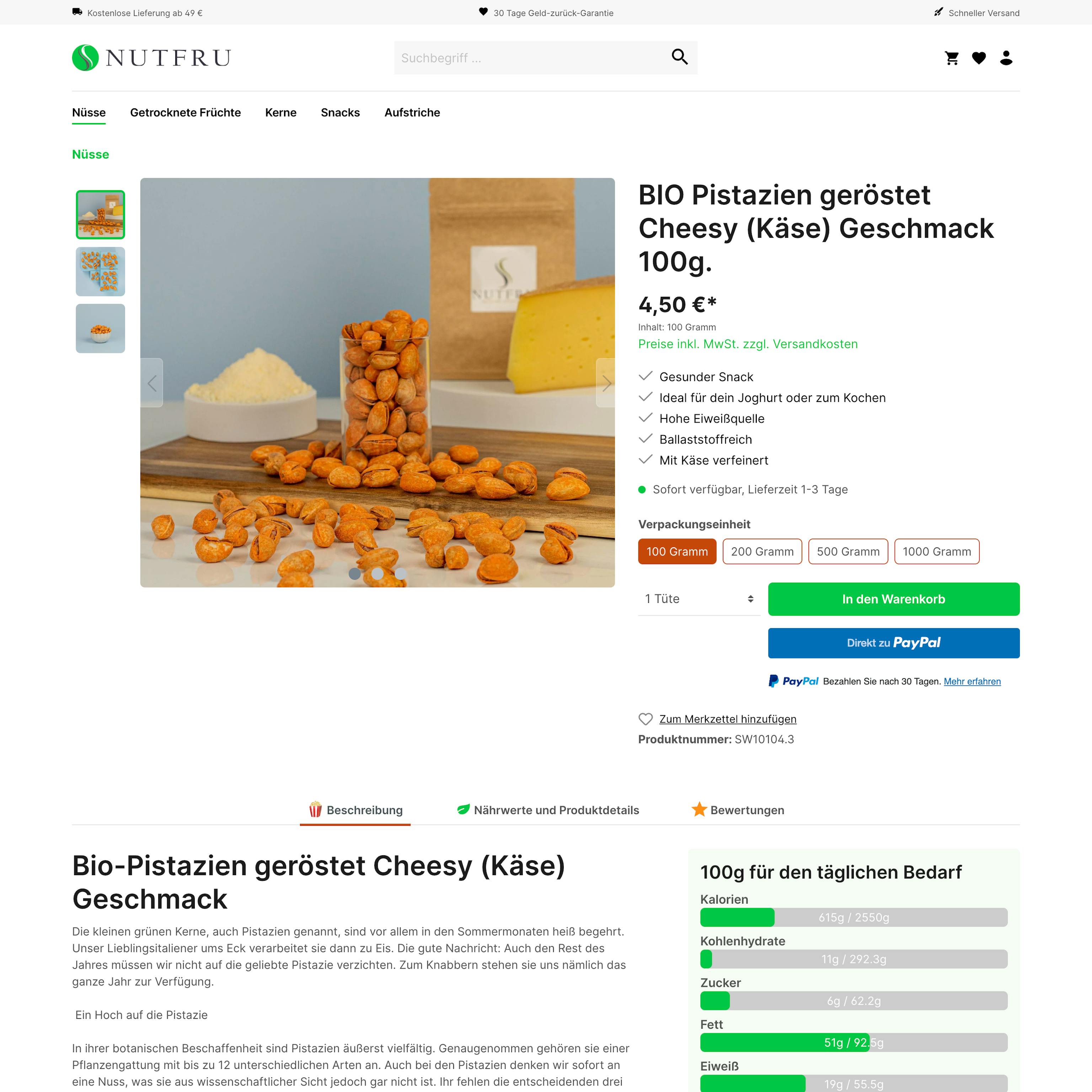 The result
Since the completion of the new self-hosted Shopware 6 store, there have already been new orders through the store almost every day.
With the newly laid tracking foundation, the success of the Shopware 6 store is now measurable and scalable. We are sure that with this solid store a great foundation for future scaling is laid.
Do you want to achieve your goals too?
Then arrange an initial meeting with us so we can find out together if we can help you with your project!