Client case: Milena Marketing (e-learning)
E-learning

in the form of marketing courses set up as an

online store

The online marketer behind the site offers online courses for her expertise. The decision was made for a Shopware 6 store, which was extended with course functionalities.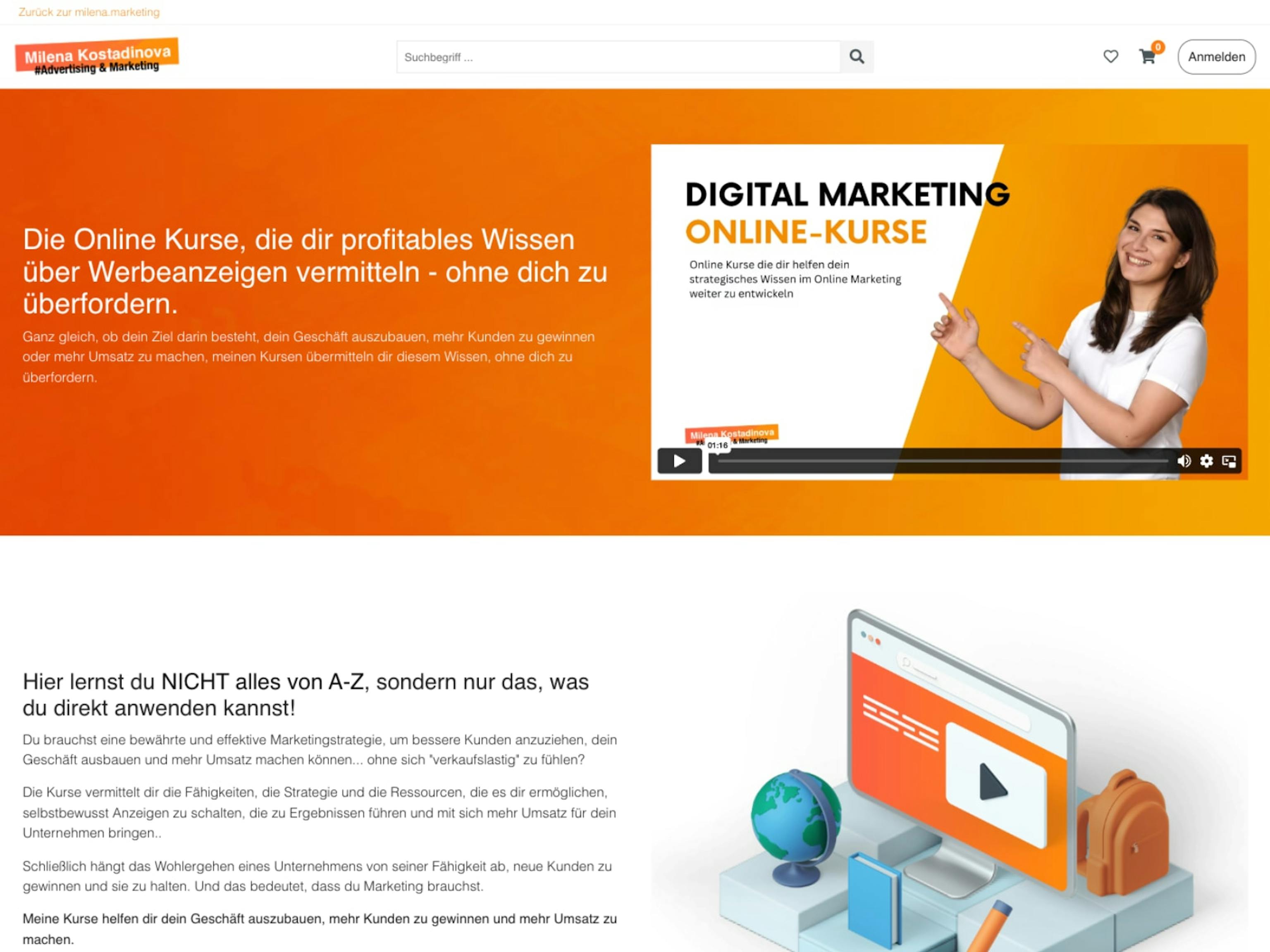 Customer

Freelancer

Scope

Development

Design

Planning
The problem
Milena Marketing (E-Learning) is a sole proprietor in the marketing industry who has been working in the field for many years and thus brings a wealth of experience. She wanted to create a course to pass on her knowledge.
There were a few options available for creating her own course page, but none of them seemed suitable. A course homepage using Elopage did not offer the desired and appropriate look, and Elopage is comparatively expensive. While WordPress is a viable and inexpensive website option, its performance is slow and the available themes and checkout are not particularly modern. The well-known course platform Udemy also does not offer many options and promotes a discount policy that does not allow for much earning potential. Other course platforms do not offer customizable pages, which means there is no unique branding or recognition.
The solution
Shopware 6 offers the perfect solution to this problem, as the many different plugins available in the Shopware Store can be used to incorporate exciting features. The integration of various payment providers is almost surprisingly easy. Animated course images create a special "wow factor," and the branding can be consistently represented.
After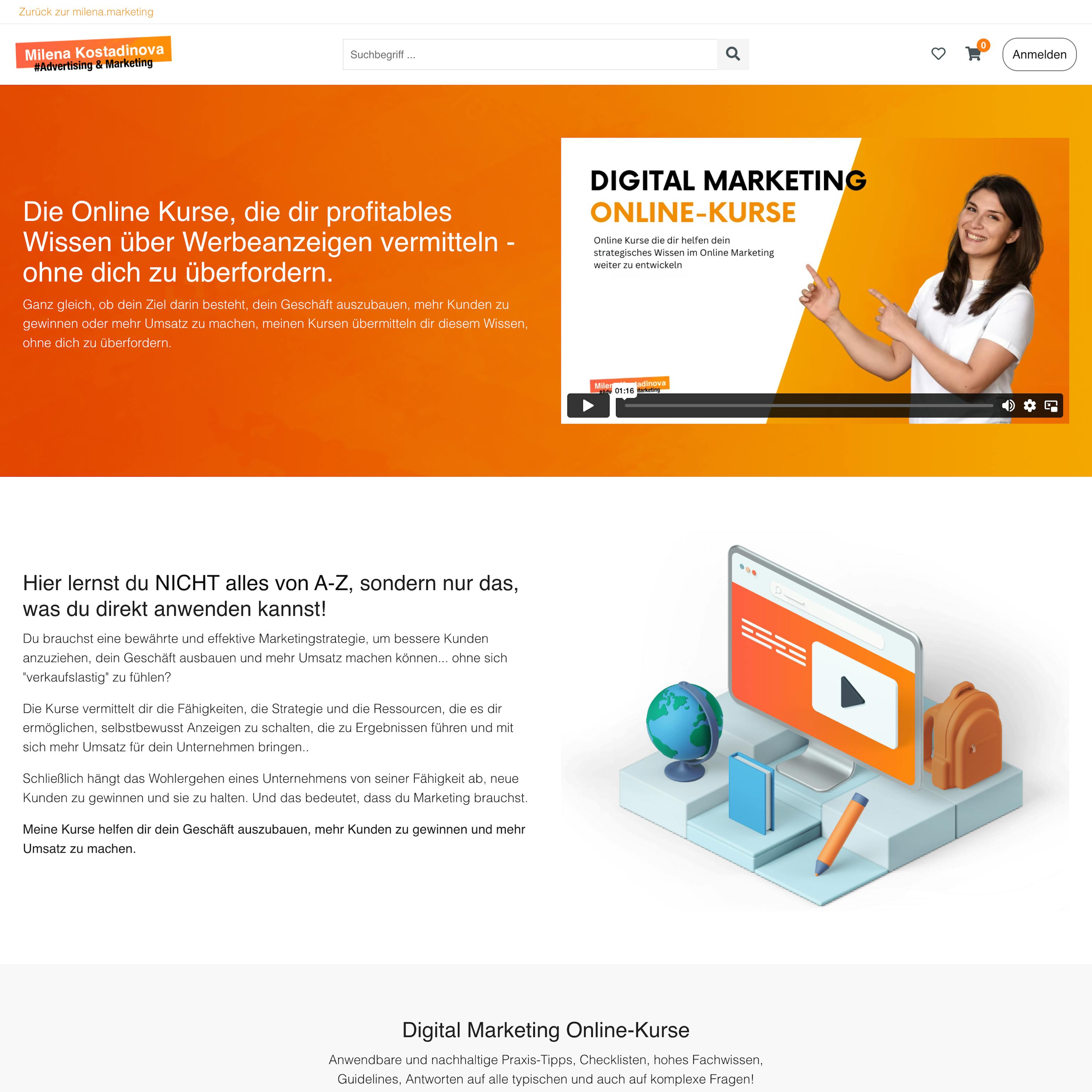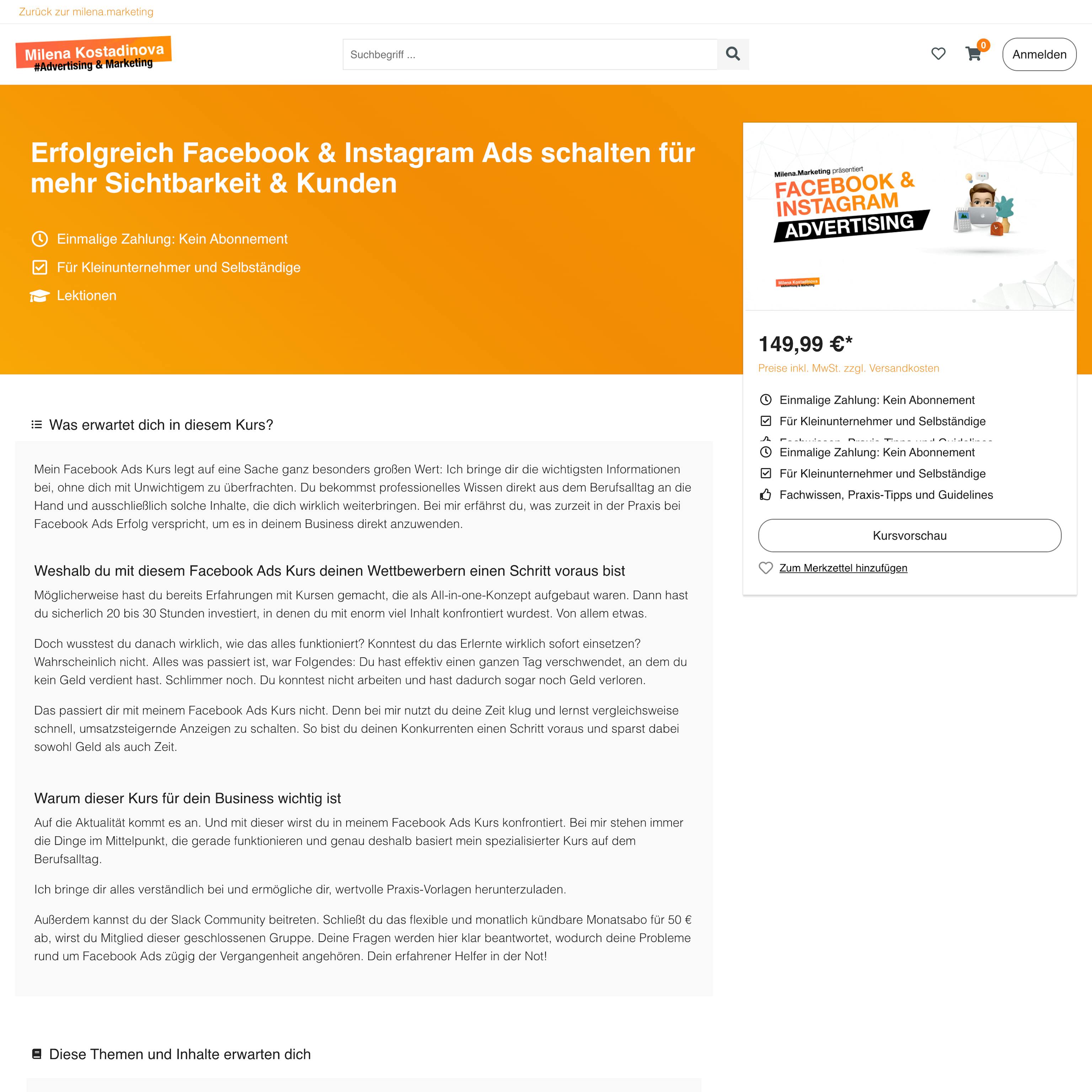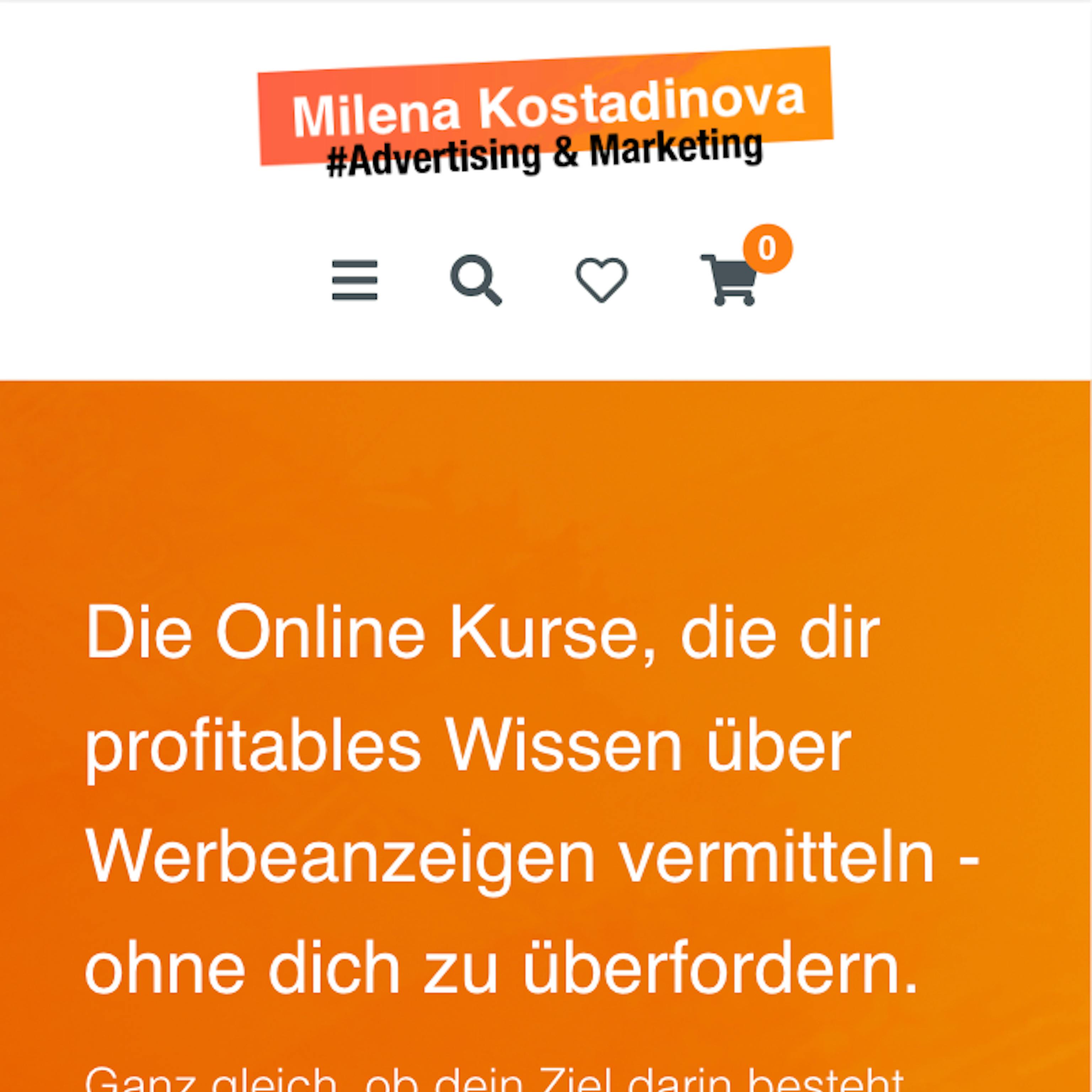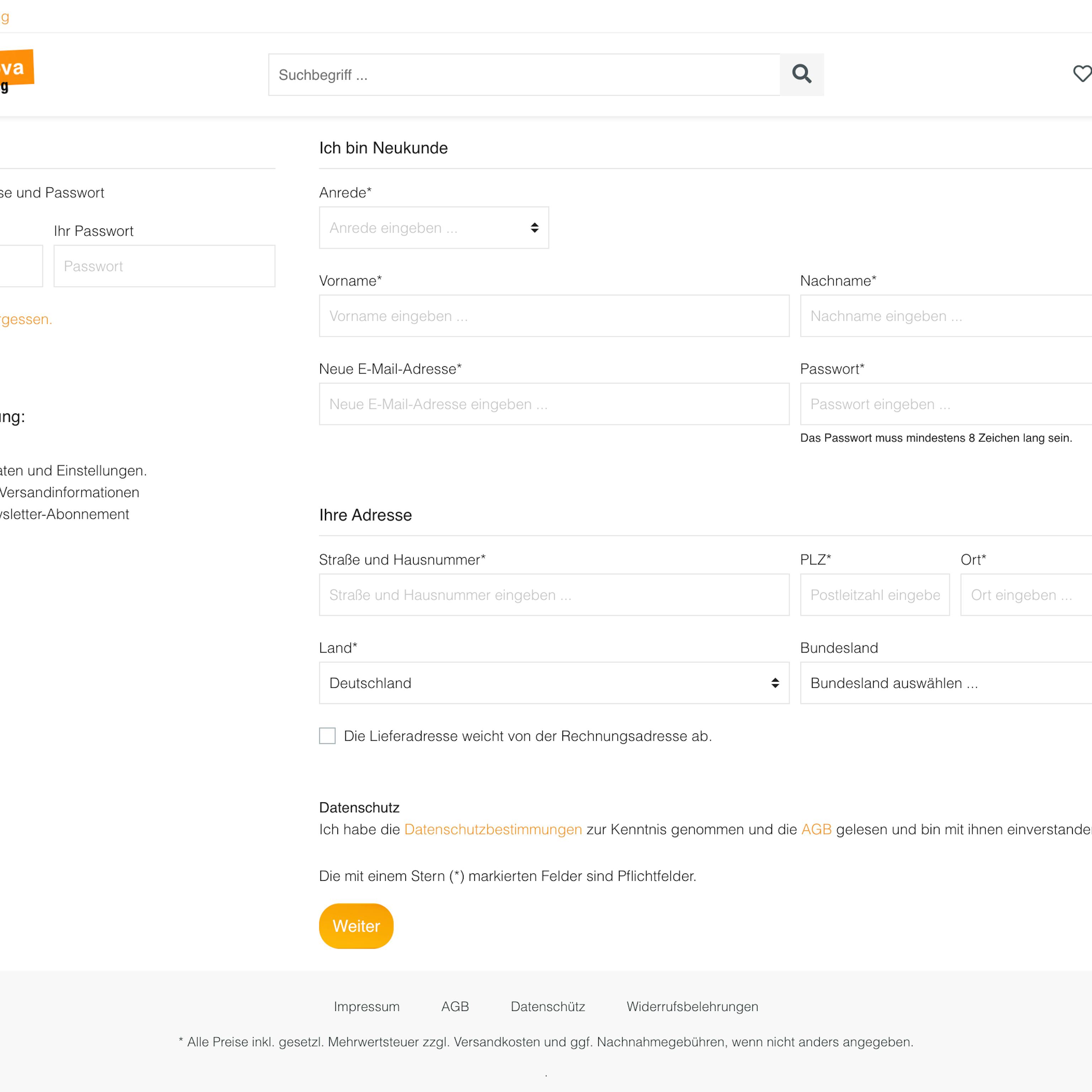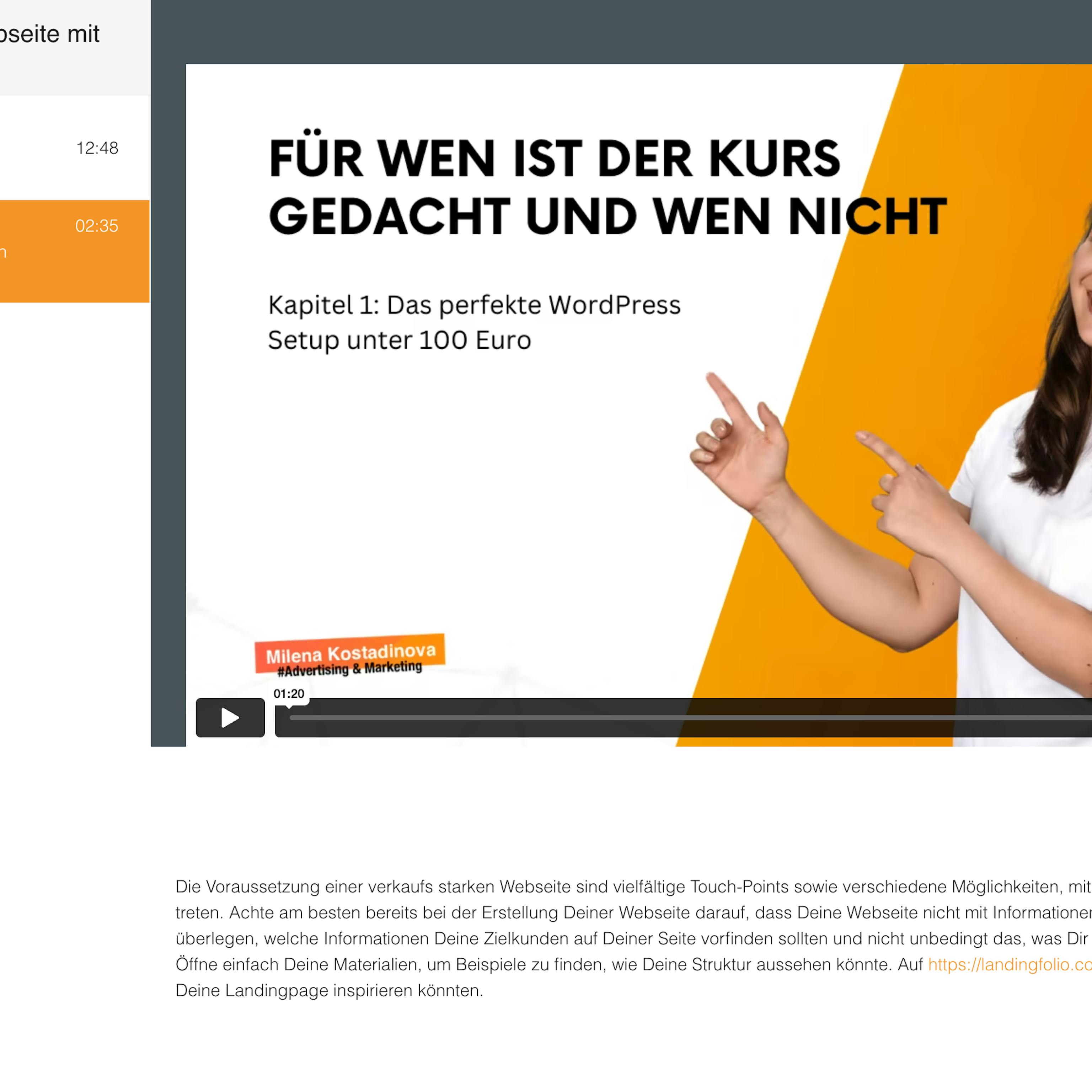 The result
Before the collaboration, a Slack channel was set up for quick and direct communication.
The result of the collaboration is clearly visible, as the page offers its unique branding. Additionally, the courses themselves are hosted, allowing for maximum profit generation, as no commissions are charged except for those of the payment provider.
We continue to work with Milena Marketing to this day and are happy to receive every order for her online courses.
Do you want to achieve your goals too?
Then arrange an initial meeting with us so we can find out together if we can help you with your project!