Client case: Hieper
Heating planner

& tender platform for households in Germany

This project aims to refer customers to heating contractors by having customers use a configurator to fill out their heating situation and make it public as a request for proposals.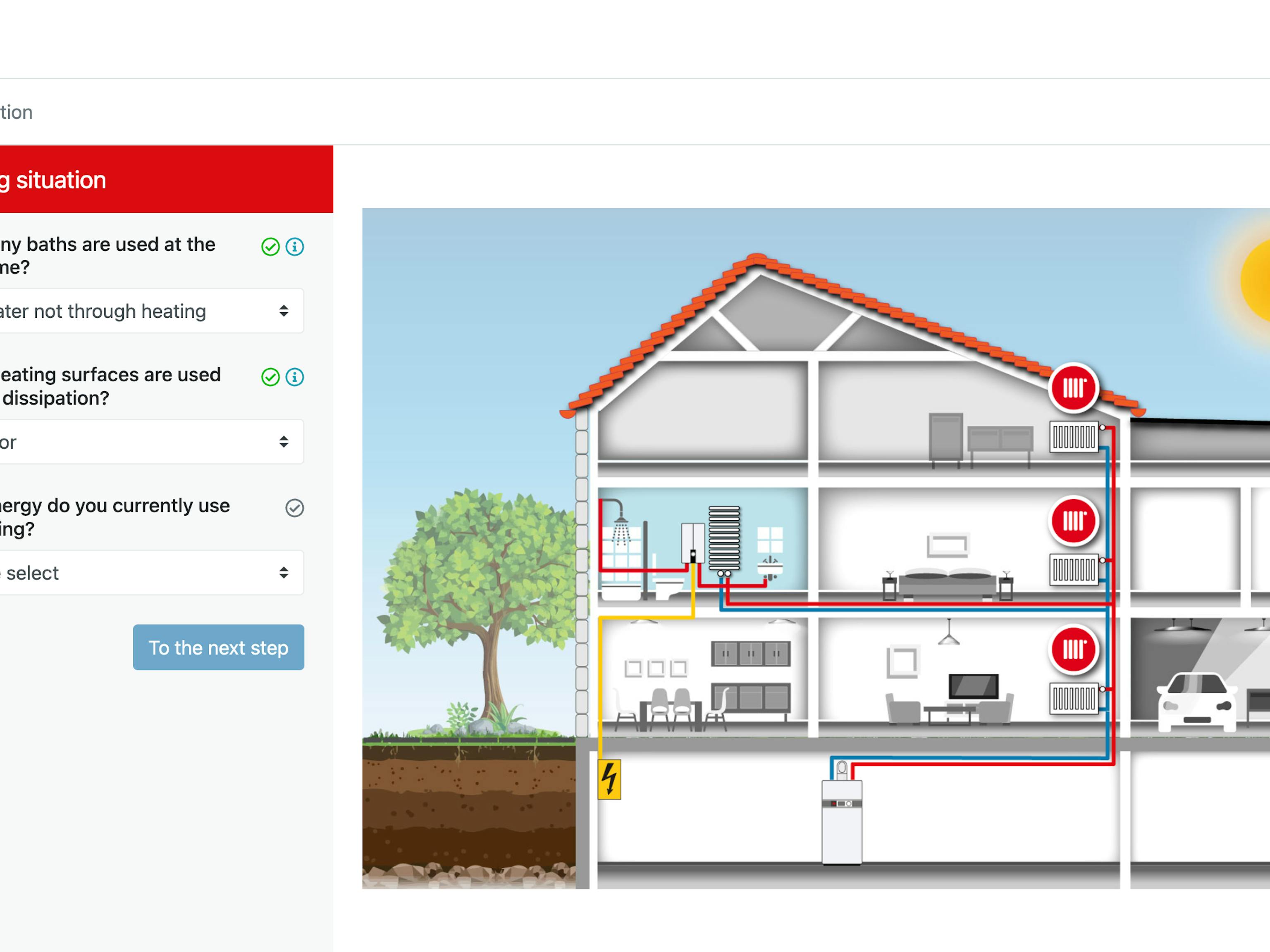 The problem
Hieper is a provider of online heating planning. The idea behind this online shop is very good, but there are some problems due to its complexity.
We have been undergoing an energy transition for years, which means that the rules in the heating market change annually, sometimes even more frequently. Therefore, the configurator must be very comprehensive and easily adaptable to the current market situation.
The next challenge in creating the website was that the company operates nationwide. This means that not only one company needs to be connected to the website, but orders also need to be forwarded to other companies.
The solution
To simplify communication for the project as much as possible, we first set up a shared Slack channel. This channel ensures that we can move away from complicated, hard-to-follow email threads and eliminate the risk of emails ending up in spam.
Next, a very comprehensive configurator was created to create customized heating offers. The configurator was programmed so that the customer can operate it themselves. This allows Hieper to adapt to the current heating market more quickly, as a developer is not needed for every change.
In the next step, a bidding platform was developed through which the heating offers can be forwarded to suitable heating installation companies. This allows Hieper to guarantee nationwide coverage. Hieper receives a commission from the installers.
Finally, we installed the Google Tag Manager in the app, which now plays out all important data from Google Analytics, Hotjar, Facebook, and Google Ads.
After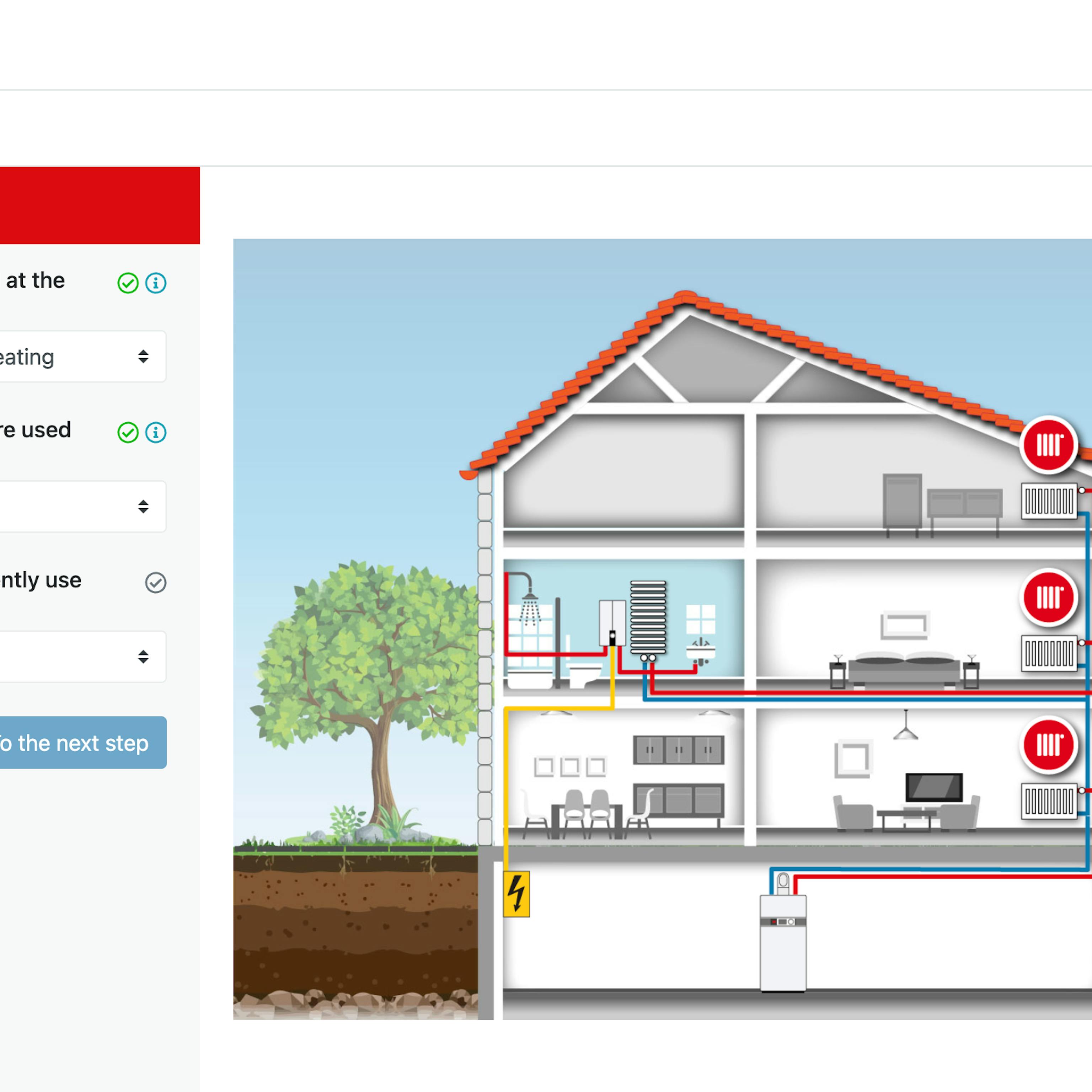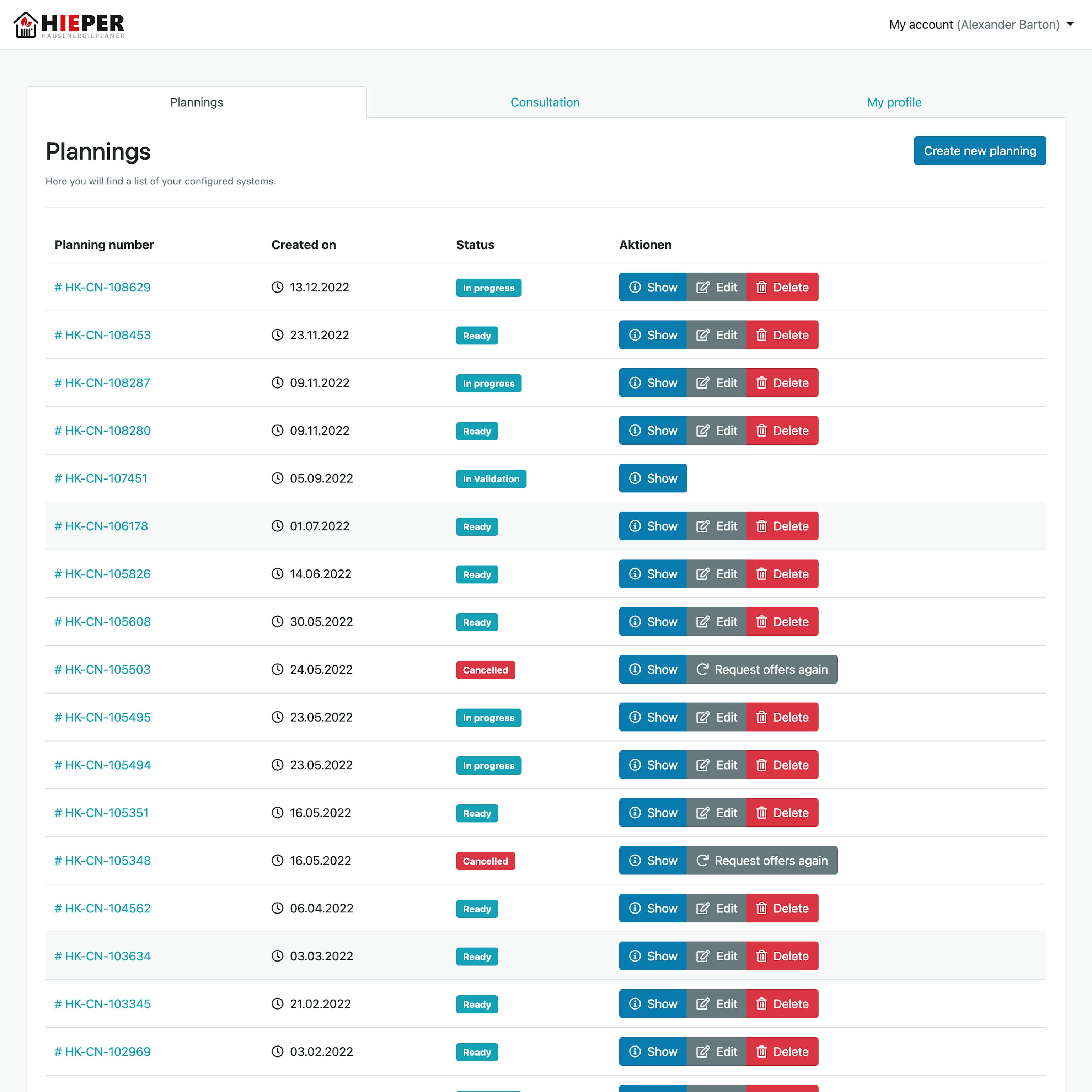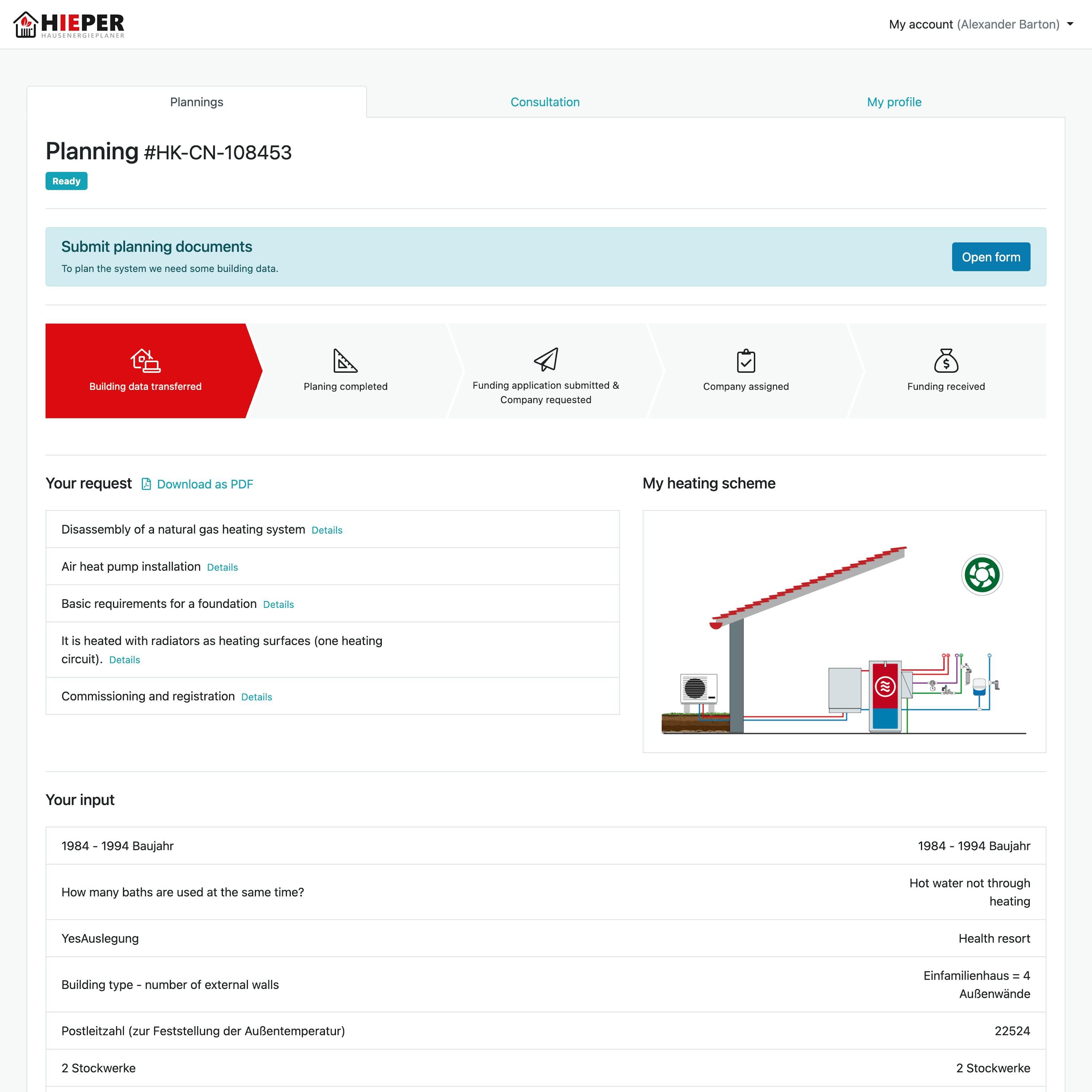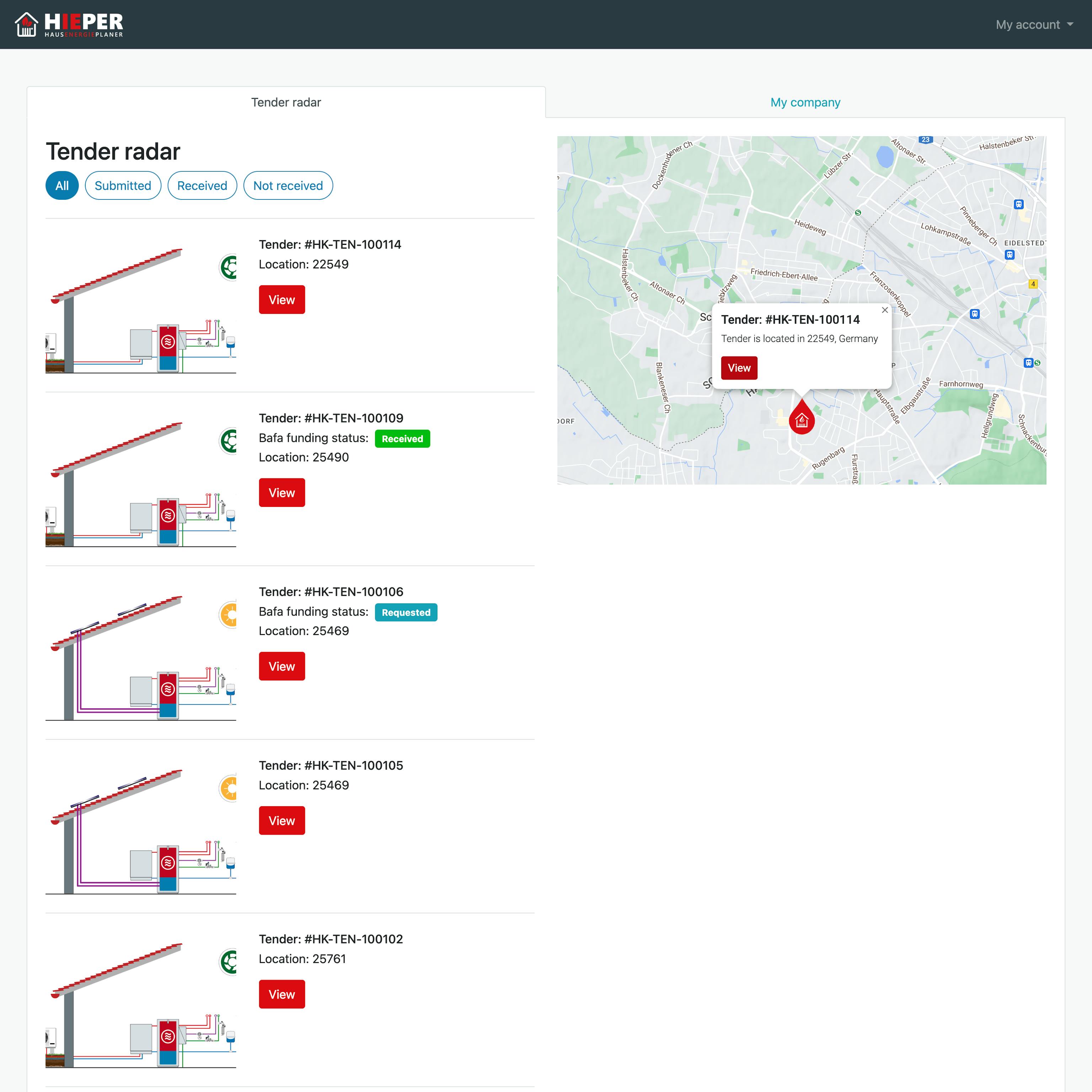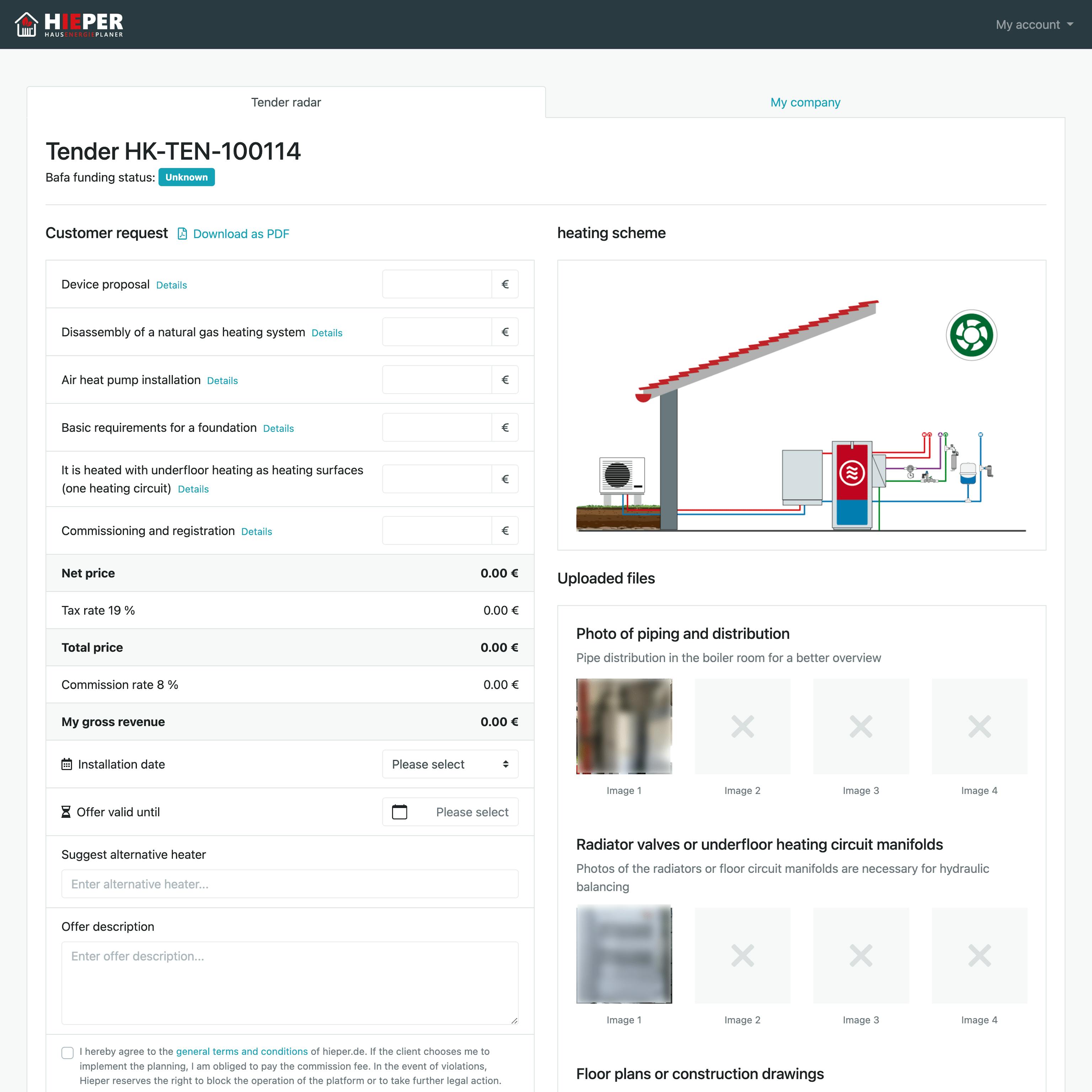 The result
Thanks to the shared Slack channel, we achieved fast and direct communication from the start. Hieper now has a true state-of-the-art platform and has already achieved initial sales and revenue.
By integrating the Google Tag Manager, success is now measurable and even scalable in the future.
Do you want to achieve your goals too?
Then arrange an initial meeting with us so we can find out together if we can help you with your project!