Client case: Canik Europe
Hunting accessories and tuning

for Canik pistols. EU-wide sale.

HUNTEX GmbH is a company that has obtained the official rights to sell Turkish Caniks products in the EU.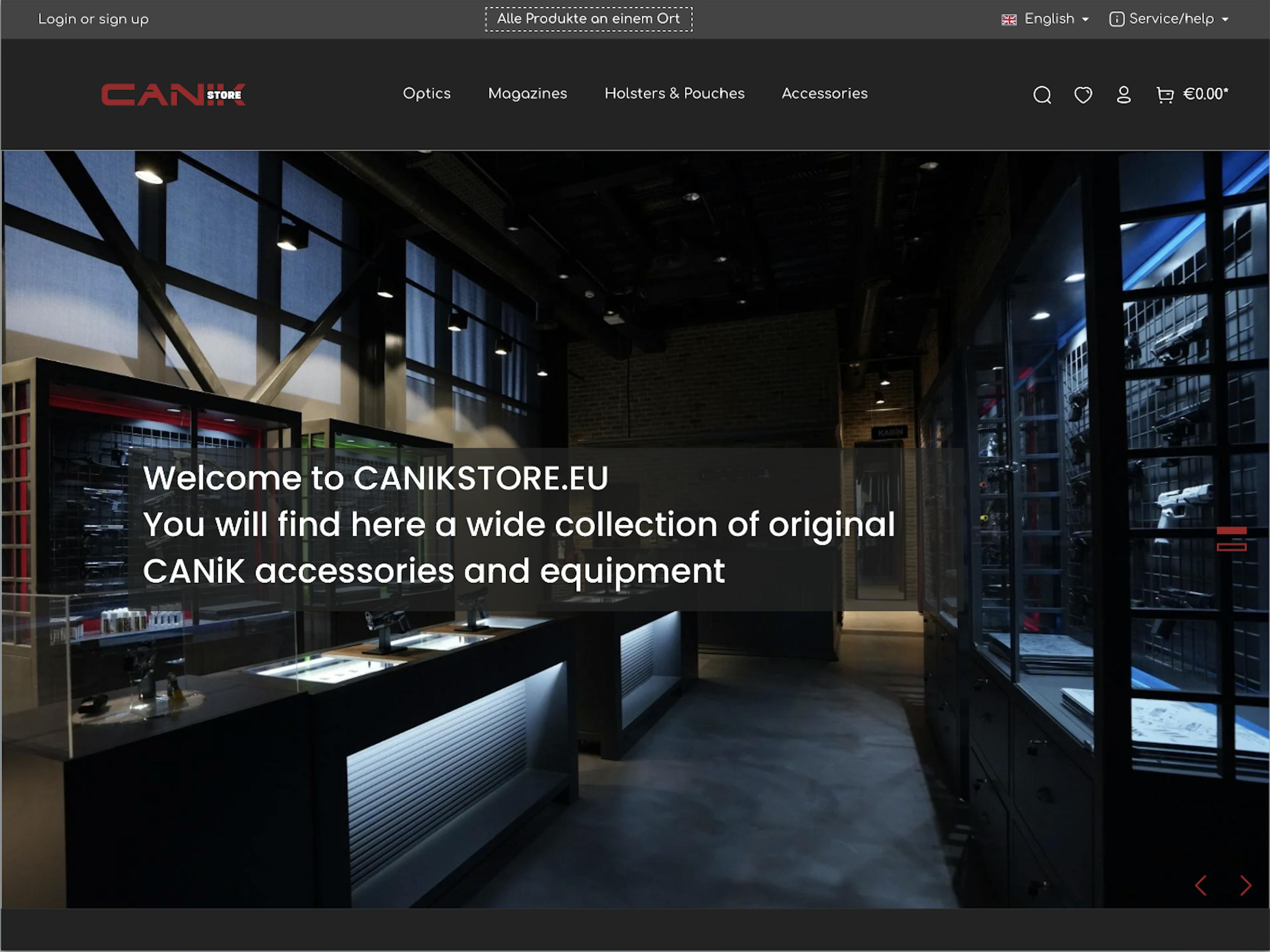 Customer

HUNTEX GmbH

Scope

Development

Tracking
The problem
HUNTEX GmbH has received the official permission to distribute the Turkish accessories products for Caniks pistols within the EU. Caniks pistols are very well known in the hunting field, especially in America.
However, before our initial contact, HUNTEX GmbH only had an Instagram page, which already had reach. There was a lack of complete tracking and the expansion of the target group was slow, especially in the international area. Due to the high profile of the products, which are nevertheless very sneezy, international sales are of high importance.
The solution
First, we created a completely new Shopware 6 store and performed SEO optimization. For the store we used in this case an already finished, purchased theme. Due to the international nature of the company, the store had to be set up in German & English.
Of course, performance optimization should not be forgotten. With Timme Hosting, Huntex now has a fast and reliable hosting provider at its side. Bunny CDN ensures a performance optimized loading of the images in the background.
In addition, a health check was set up for the store, which allows us to step in at any time if the store should be offline. The credit card payment method was set up via the provider Mollie.
Even the best store must be optimized regularly. For this, a reasonable tracking is essential. We installed the tracking for Google & Facebook Ads. This allows us to see exactly how much revenue the individual ads generate.
In the last step we connected Google Shopping EU-wide to the Shopware 6 store, this is a super addition to the existing reach with the Instagram store.
After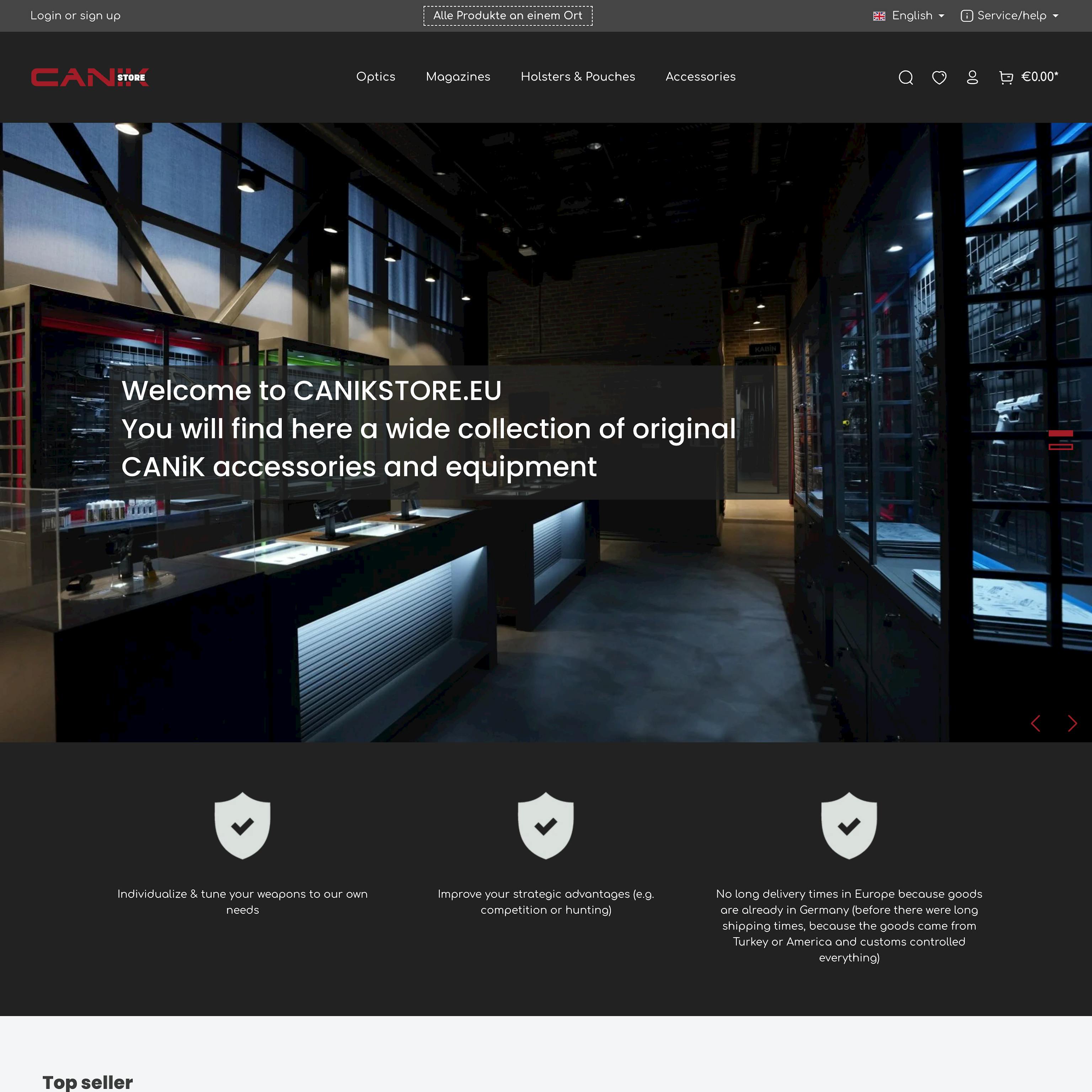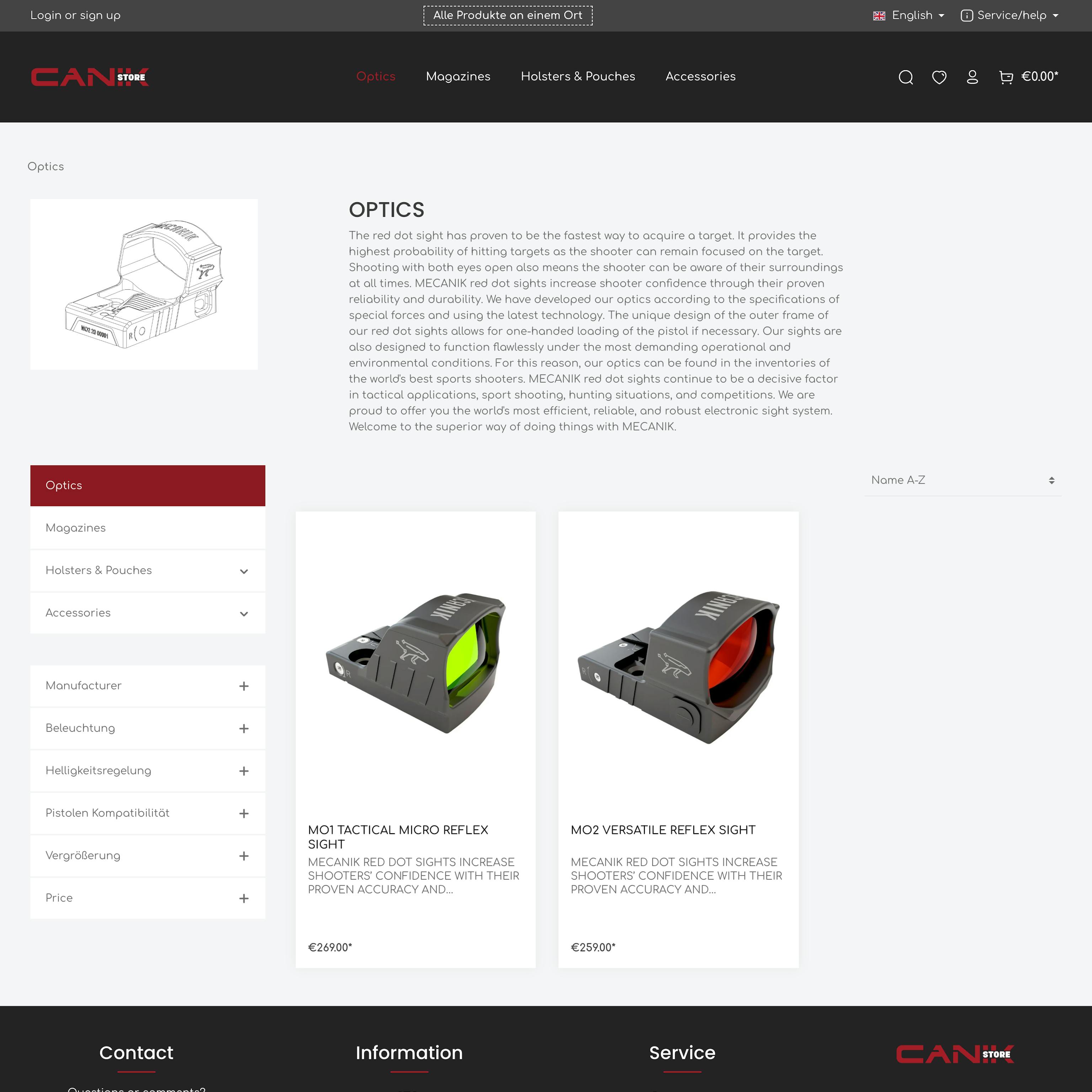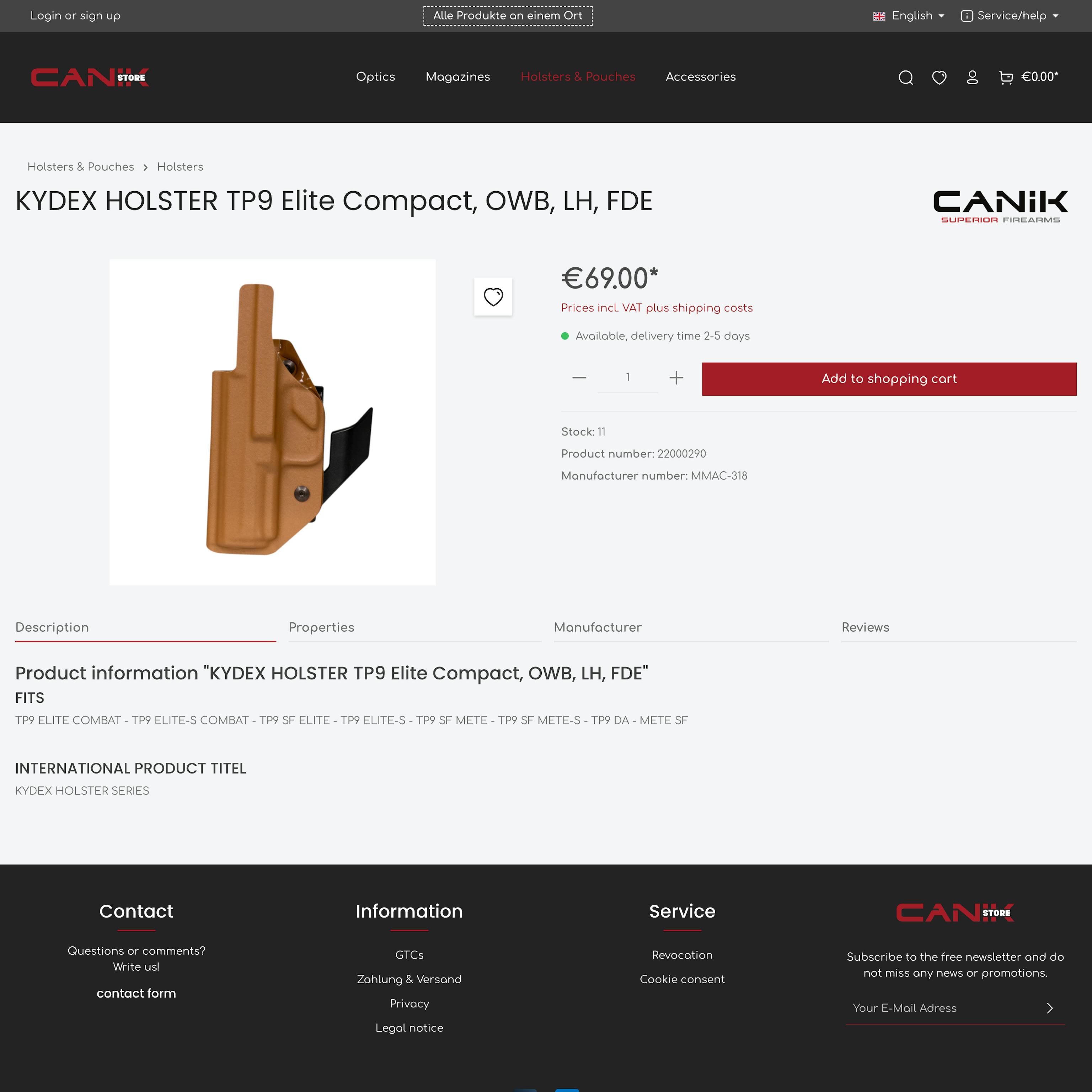 The result
Since the beginning of our cooperation, Canikstore.eu has already seen some good results from the measures. For example, from day one, communication via Slack has been smooth, fast and direct.
Since the completion of the Shopware 6 store, there have already been the first sales and organic visitors to and through the Shopware 6 store.
We are sure that Canikstore.eu will achieve many customers in the long term via the store, Google Shopping and through further optimization measures!
Do you want to achieve your goals too?
Then arrange an initial meeting with us so we can find out together if we can help you with your project!