Which is the best Shopware 6 theme?
What's the right Shopware 6 theme for your e-commerce and which themes there are? Let's find out more about themes in this article
Shopware is famous for many things. Among other things, it is also well known for being a simple e-commerce solution for companies of any size. This way, even people without any knowledge of programming can create their own online store with Shopware using suitable themes and plugins.
In the Shopware Store you can find themes, plugins and apps designed by Shopware developers, some of them you can even download for free. In this article we will focus on the Shopware themes.
The Top Themes Page
Overall, however, Shopware offers much fewer themes than other e-commerce solutions. The quality of those is nevertheless very high, especially the quality of the premium themes!
Of course, choosing the best theme is a subjective opinion. With Shopware you have the possibility to develop your own theme as well as to buy a finished one.
The advantage of a finished theme is that it's available quickly and you can see directly what it offers you.
However, there are also disadvantages here. The themes are often very full of options and therefore difficult to understand. Also, an unpractical operation can be a consequence of this.
A theme that is developed specially for you, offers a great solution. Cause it's designed for your needs and will not look overloaded. But we can't give you exact tips without a personal conversation, so we will present the "top themes" below.
In this article, we clarify what should be considered when choosing a theme and review some of the Shopware 6 themes that appear at the top of the "Best First", Shopware 6 sorting. Stay tuned!
Why is choosing the right theme important anyway?
Do you know the feeling of entering a store and it's totally chaotic? You don't know where to find something and leave the store directly. The same principle exists in online stores.
In the world of themes, you have the possibility to install parent- and child-themes. Here we can say that the parent-themes are the basic and the child-themes are the add-ons. But keep in mind that this this approach will lead to a chaotic and complicated admin area.
Your theme determines how your store looks like and this determines the first impression on your customers. So in short: Your theme decides whether your customer becomes a customer!
A little basic tip - your store should be designed in a consistent design. This means that, for example, the spacing stands should be the same. There is a simple psychological background behind this. In the primal instinct of humans is rooted that, for example, a straight tree is safe and an asymmetrical one isn't. This is how our instincts have become deeply rooted, and even asymmetrical sites seem to us as a direct danger. If you are interested in the psychological background, we have here an exciting video for you.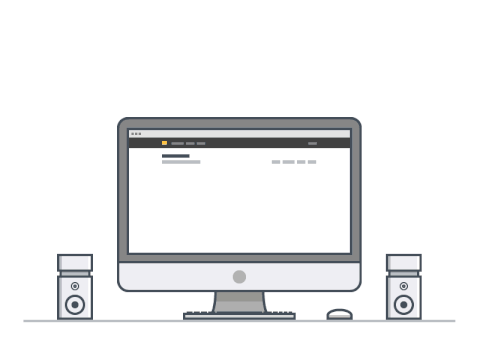 Top 10 Shopware 6 Themes
What is immediately noticeable is that the "best" 42 themes only work with the self-hosted version. However, so that we can also present themes for those who use the cloud version, we will also address these in the next part. So if you are using Shopware based on the cloud, you can skip this part directly. Also, all themes are free to test for 30 days.
Otherwise, it is immediately apparent that one provider stands out in particular. Many of the best rated themes come from the provider RH Webdesign. Here you can go directly to their website.
The Self-hosted Responsive Theme by Sympl. SIX appears on the first place. You can buy this theme for 89,99€ or test it for 30 days for free. This theme was designed for the fashion sector.
By the way, this theme was also certified by Shopware Bronze.
With a five star rating and over 370 downloads, this theme comes in at #2. It costs just under $400/year and includes free updates. You can also try this theme for free for the first 30 days.
With over 380 downloads, and 7 5 star ratings, this theme lands on the 3rd place. In total, the theme costs just under 500€ per year and includes full support and all updates. You also have the possibility to test the theme for 30 days without any restrictions.
In total, this theme offers you over 50 design templates for fonts, headers, footers, forms and category pages.
The probably cheapest theme on this list lands on the 4th place. It costs just 25€ for a whole year and even includes support and all updates.
In general, there is not much to this theme. The header bar is animated. The search box can be folded in and out, the copyright is customizable and you can also choose from three options for the page width.
In and of itself a good tool for the price.
This theme also costs just under 500€/year and includes all updates and support during this time.
Besides 30 days free trial, a free child theme version and countless configuration options, this theme leaves almost nothing to be desired.
Also only suitable for self-hosted versions, 500€ / year for use incl. support and all updates.
Although this theme can be used without programming knowledge, the developer also offers you the possibility to add an individual code.
Currently this is the second cheapest theme in this listing. It costs just 50€ per year and also includes all updates and support.
This theme offers a top bar with USP line, links to social media profiles and clear newsletter orders.
All in all, this is a top theme for this low price.
Also just under 500€ for one year of use, including customer support and all updates.
Like all products from the provider RH-Webdesign, this theme also offers you the possibility to add an individual code.
This theme is also from the provider RH-Webdesign, costs just under 500€ for one year including updates and support.
Also from RH-Webdesign
Top 5 Shopware 6 Themes for Cloud Versions
All themes that we mention here for the cloud version can also be used for the self-hosted version.
Yes, we just mentioned this theme at #10. It is also from RH-Webdesign and costs only 19,90€/month for the cloud version. You can't buy this theme in a yearly license, but only rent it monthly. The advantage: The theme can be cancelled monthly.
Otherwise, the theme includes everything exactly as the self-hosted version. The only difference is the limitation of the cloud version. This means that this theme is also limited if you use it in the self-hosted version.
These theme is also from RH-Webdesign, costs 19,90€/month for the cloud and the self managed version. You have the possibility to cancel the theme monthly. In these theme everything is exactly included like in the self-hosted version but the theme is limited and not this flexible like the Pro- Version from this theme.
The Wholesaler Pro / Cloud Responsive Premium Theme can be used with the cloud- and self-hosted version. It costs 19,90€/month and is cancebel monthly. The Pro-Version is only usable if you use the self-hosted version of Shopware 6. This version is more flexible and longterm suitable.
This theme is also from the provider RH-Webdesign and offers all features, like any other theme of this provider. It costs 20€/month and can be cancelled monthly.
This tool is designed for food online stores.
Also by RH-Webdesign and designed for online stores that sell children's toys.
Do you know the Shopware Premium Themes?
Shopware has several premium themes, which are all customizable and therefore suitable for selling all products. Also the Shopware Premium Themes offer you a 30-day trial and additionally a very easy configuration.
Some of the premium themes are:
By the way, Shopware has published a blog article about the Premium Themes. Here you can find the article.
Conclusion: Deciding on your theme
The decision for your theme is always individual. Your own taste, needs, products and your wallet decide together in the end which theme is the right one. Of course you can also try something out. If the one theme is nothing, you just choose another one. After all, almost all themes have a 30-day trial period. And if no theme is the right one, you have the option to get a individual one, basically on your needs.
Ready for your eCommerce success?
As Shopware agency, we help you create your high-turnover & individual online store and promote it with ads and SEO.