WooCommerce vs. Shopware: What's the better solution?
The first question that someone who want to sell products online will ask is certainly which store system is the best. Shopware and WooCommerce are two of the most popular systems. However, we should say that not every store system is fitting to every company. This doesn't make the decision for the right system easier. You have to be aware of what individual needs you have with your store. Changing to a different store system at a later date can be time-consuming and expensive.
But before we start the article, let's note the main difference between the two systems.
Shopware is a full-fledged store system, which is explicitly developed for e-commerce.
WooCommerce is a plugin for WordPress. WordPress itself was originally developed as a blog system and has evolved over the years with quite a few plugins to a diverse website system.
Both systems are open source solutions. Shopware is a German company, which is perfectly designed for the German market. WooCommerce is an American solution. This solution was developed in Norway, the United Kingdom and South Africa.
Well, so much for the basic difference. But that probably doesn't make your decision any easier. To simplify your decision, we would like to offer you a small overview here. So let's start with the "battle of the giants". What are the differences between the two store systems Shopware and WooCommerce? Which is the better store solution? Below, we list a few points and compare the two solutions.
Ps: If you want to migrate your old store because it's no longer up to date or the conversion rate is problematic / we can help you with that!
The price
In Germany, they say you don't talk about money...However, the financial aspect is one of the most important. After all, you have to be able to afford your choice. Also, if it's outside your budget, you don't need to bother with the possibility. So let's get started.
Shopware offers you the possibility to start with a free open source solution. Note, that the possibilities of the free community version are limited and you are also not supported. In addition, Shopware offers you three further membership options. You can either pay monthly or once a year. A big advantage of Shopware is that you can upgrade your free community version to a larger paid version at any time.
WooCommerce is free to use and there are no license costs. But here, the possibilities are also very limited. So if you want to have a professional store, you will need additional plugins. These can also cost quite a bit of money under specific conditions. With WooCommerce it is difficult to tell what your store will cost in the end, because all plugins have different prices.
Marketing
In this context, we mean the implementation of external marketing tools.
As Shopware was developed as an e-commerce solution from the beginning, Shopware also offers many possibilities to implement marketing tools. The handling here is quite intuitive.
Here you can see some marketing extensions in the Shopware Store
What's about WooCommerce? We already mentioned that WordPress was originally developed as a blog page only. At some point, the idea came to expand the whole thing to a sales option. So, at first, there were no plans to use marketing tools. Although WooCommerce offers the possibility of implementing external tools. But with WordPress this is usually only realizable through very complex processes.
Handling of the store solution
If you are just starting your e-commerce business, you may have limited financial resources. An agency or a freelancer, which helps you with the individual steps, naturally costs money. If you do not have this, it is even more important to use an intuitive store solution. Especially the running tasks, such as small changes, should be done independently at best.
Here we have great news for you! Both solutions are quite intuitive. If you have basic computer skills, you will be able to work with both systems. There are no programming skills necessary. Responsive display is also guaranteed with both WooCommerce and Shopware. But Shopware is easier to handle here. If you have to program something yourself, the simpler option is Shopware. The code of WooCommerce is not very simple to understand.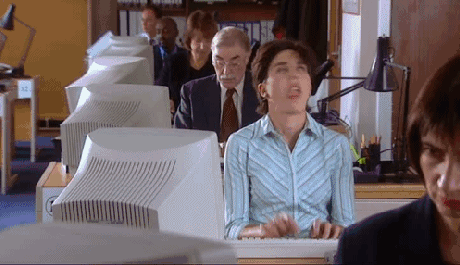 Individuality & Extensibility
Individual appearance of your own online store will probably be an important point for every operator. However, it is not possible to name a clear winner between the two solutions here.
Shopware exists since 2004 and has been constantly updated since then. The clear advantage is definitely the focus on e-commerce from the beginning. Shopware offers far more than 1500 extensions for your online store. In addition, Shopware is perfectly suited for the German market. You don't have to worry about certain rules not being followed with the extensions, because Shopware pays attention to this from the beginning. The loading times of a Shopware system are also very fast. This has a positive effect on your SEO and the customer journey. However, we don't want to romanticize Shopware either, of course. If you want to have an individual design, the store solution is probably very complicated for you. Therefore you should consult an agency or a freelancer.
The fact that WooCommerce has been used internationally since 2011 is noticeable in its extensibility. Many developers around the globe have built several extensions for it and brought them to the market. A WooCommerce store is customizable from the structure to the theme to the basic design. There are almost no limits in extensibility and individuality. - However, WooCommerce has one significant disadvantage. At least for European users. WooCommerce is mainly designed for the American market. Several additional functions cannot be used in Germany without further effort and are often only formulated in English.
One more thing we don't want to hide about WooCommerce is that all the extensions also bring disadvantages, of course. Each extension you install ensures that you have to make many changes. Through all these plugins and customizations, the loading times are increased significantly.
Legal security
In Germany, we have many rules on data protection that do not exist in other countries.
Shopware is designed for the German market. Therefore it is legally compliant for German users. The settings get updated regularly.
WooCommerce is only usable to a limited degree for German companies because it has been adapted to the American market. A lot of things have to be taken into attention here and many settings should be double-checked. Plugins are available that are supposed to guarantee legal security, but you cannot rely on their constant updates.
Documentation
In order to find your way around a store solution without any problems, a good documentation can be very helpful.
Shopware provides us with extensive and detailed documentation. This documentation gets also constantly updated. The documentation is available in both English and German.
WooCommerce also offers detailed documentation, but this documentation is only available in English.
SEO
Search engine optimization is a relevant point for online stores. It help you to be found as high as possible in the search engines.
Shopware offers a great possibility for SEO by adding the metadata for the main and product pages. Here Shopware doesn't charge any, special installations/prices on top.
WooCommerce offers you the possibility of SEO, but this requires a separate plugin. Also, WooCommerce load times are very slow, this also drops your SEO score.
Community
Shopware has a large active community, which can always be helpful in case of problems. The Shopware community is bilingual, so you can get help in both English and German.
P.s: You can join our Shopware 6 Slack Community too. 🤓
That's the view of the Shopware-Community page.
WooCommerce offers you a large, English-speaking community. In case of any problems, they will be happy to help you.
To give you a better idea of the differences between the two store systems, you can find all the important criteria in the table below.
| | | |
| --- | --- | --- |
| | Shopware | WooCommerce |
| General | | |
| Publication Year | 2004 | 2011 |
| Origin | Germany | Norway, UK, South Africa |
| Helpful support for producers? | Yes | No |
| Helpful support through Community? | Yes | Yes |
| How much training time is needed? | A few days | A few days |
| Enough developers on the market? | Yes | Yes |
| Documentation available? | Yes | Yes |
| Hosting | | |
| Installation difficultly? | Easy | Easy |
| Hosting fees | Cheap | Cheap |
| Self-Hosted-Version available? | Yes | Yes |
| Cloud-Version available? | Yes | No |
| Enough hosting-provider on market? | Yes | Yes |
| Resource-hungy (e.g. CPU and RAM)? | Middle | Middle |
| Frontend | | |
| Intuitiv setup? | Yes | Partly |
| Page Builder with Drag & Drop? | Yes | Only through plugins |
| Themes available? | Yes | Yes |
| Fast loading times? | Yes | No |
| Responsive? | Yes | Partly |
| Multiple languages available? | Yes | Yes |
| Backend | | |
| Intuitiv setup? | Yes | Partly |
| Rights & role system available? | Yes | Partly |
| Create unlimited products? | Yes | Yes |
| Newsletter-subscriber management available? | Yes | Only through plugins |
| Multiple sales channels possible? | Yes | Only through plugins |
| Multiple languages available? | Yes | Yes |
| Discounts & promotions settable? | Yes | Only through plugins |
| Email-templates customizable? | Partly | Partly |
| Import & Export available? | Yes | Yes |
| Customization from store behavior? | Well possible | Partly possible |
| Marketing | | |
| Connection for email marketing available? | Only through plugins | Only through plugins |
| Connection for tracking available? | Only through plugins | Only through plugins |
| Connection for product feeds (e.g. Google Shopping) available? | Yes | Only through plugins |
| Connection to online-marketplaces (e.g. Amazon) available? | Only through plugins | Only through plugins |
| SEO already implemented correctly? | Yes | Only through plugins |
| Up/Down or Cross-Sells possible? | Partly | Partly |
| Development | | |
| Open source projekt? | Yes | Yes |
| Development costs? | $$ - $$$ | $ - $$$ |
| Code clean and clear? | Yes | No |
| Easy to expand? | Yes | Partly |
| Hot reloading existing? | Yes | No |
| Detailed documentation? | Yes | Yes |
| Helpful community-support? | Yes | Yes |
| Auto-completion with code-editor? | Yes | Yes |
Conclusion: Which store system is better?
To be fair: There is no "better" store system. There are advantages and disadvantages with both systems. You have to analyze these for yourself and weigh up which disadvantages are the smaller harm for you.
However, there are some scenarios in which it is quite possible to say what would be the better solution.
WooCommerce, for example, makes more sense if you already have a website and want to add an additional store later. Or if you only offer a few items for sale. In the long run, WordPress will only limit your growth. Because of this, a WooCommerce store is simply not scalable. In short: WooCommerce is the right solution if you only want to sell a few products.
Shopware is suitable for small and large stores. Are you starting out and planning to scale your store? - Then Shopware is definitely the right solution for you! With Shopware, the connections to external merchandise management systems, invoicing, etc. are no problem.
Conclusion: If you have a large store or want to see your (future) e-commerce business grow, Shopware is certainly the right solution for you!
Ready for your eCommerce success?
As Shopware agency, we help you create your high-turnover & individual online store and promote it with ads and SEO.