Shopify vs. Shopware: What's the better solution?
Are you searching for the perfect store-system? Shopify and Shopware are great Shop-Systems. But which is the better one?
Choosing the right store system for your own online store is a question that everyone has to answer. At least at the beginning of their own e-commerce business. But a change can also make sense in the future. But there are many store systems to choose from, so merchants are spoilt for choice. In our last blog article, we compared the two store systems Shopware and WooCommerce. In this article, we will take a closer look at Shopify.
It is important in any case to choose the right store system for you directly. After all, a later move to another store system can be difficult and costly..
Let's first note the essential difference of the two systems.
Shopware 6 was founded in 2004 and is a full-fledged store system explicitly developed for e-commerce. Whether small store or large corporation, Shopware 6 is suitable for all.
Shopify is a Canadian company founded in 2004. It was developed as a cloud-based, closed modular system specifically for e-commerce. The system can be individually extended with over 1000 themes and plugins. This makes it perfectly suited for small and medium sized businesses.
That' s the fundamental difference. Does this make your decision easier? - Probably not... In the following, we would like to offer you a small overview with all important details to simplify your decision. So let's start with the comparison. What is the difference between the two store systems Shopware and Shopify, founded in 2004? Which is the better store solution? In the following article, we will list all the important points and compare the two solutions.
The price
The price of a system is of course a very important aspect in deciding for or against a store solution. After all, the price can reduce your profit enormously. Or even catapult you into the loss level. That's why we'll first compare the most important point, the price, here.
With Shopware, you have the option of starting with a free open source community version. However, you are not entitled to support here and the options are also limited. Shopware offers you three additional membership options. You can either pay monthly or once a year. Currently the most expensive membership costs 2.495€/month or 39.995€/year. However, let be said that Shopware also offers you a great advantage: You can upgrade your free community version to a paid version of your choice at any time.
Shopify offers you different subscription models. These are Basic Shopify, Shopify and Advanced Shopify. The smallest subscription model of Shopify is the Basic plan and this currently costs you 29USD per month. The most expensive version is for growing businesses and costs 299USD/month.
The pricing of Shopify
Marketing
This means the implementation of external marketing tools.
Shopware was developed as an e-commerce solution from the beginning. It offers many possibilities to implement marketing tools as well. The handling here is quite intuitive.
Shopify also offers the possibility of implementing external marketing tools. There is a wide range of tools available.
Store solution handling
It's always annoying when you can't even make small changes to your store by yourself. Especially at the beginning, when not too many financial resources are available for freelancers and co. It is all of the more important to choose a store system that is as intuitive as possible. Especially if you don't have any programming knowledge yourself.
We have great news for you here! Both solutions are intuitive. If you have basic computer skills, you will be able to work with both systems. No programming knowledge is necessary. The difference here, however, is that Shopware is extensible due to its open source nature. Shopify cannot be developed further due to the closed modular system.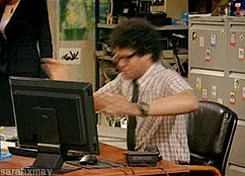 Individuality & Extensibility
The individual appearance of your own e-commerce store is not only important for the ego of the operator, it' also very important for your corporate identity. An individual appearance gives your company a recognition value. In this point we can name a clear winner.
Shopware was founded in 2004 and is constantly being developed. On the company's own blog, Shopware followers are always informed about changes. The company Shopware is privately owned and self-financed. This means that all changes and improvements can be made quickly. Shopware offers well over 1500 extensions for your online store. In addition, Shopware is perfectly suited for the German market. Due to the open source approach you have the possibility to customize your store and develop plugins. This makes your store look more professional and individual.
Shopify has a listed parent company, all further developments are dependent on this group. In itself, Shopify is very easy to use and also offers you some themes and plugins. However, the system is hardly customizable. Shopify offers you extensibility through plugins and themes. However, you cannot develop anything yourself.
To give you a better idea of the differences between the two store systems, you can find all the important criteria in the table below.
| | | |
| --- | --- | --- |
| | Shopware | Shopify |
| General | | |
| Publication Year | 2004 | 2004 |
| Origin | Germany | Canada |
| Helpful support for producers? | Yes | Yes |
| Helpful support through Community? | Yes | Yes |
| How much training time is needed? | A few days | A few days |
| Enough developers on the market? | Yes | Yes |
| Documentation available? | Yes | Yes |
| Hosting | | |
| Installation difficultly? | Easy | Easy |
| Hosting fees | Cheap | Cheap |
| Self-Hosted-Version available? | Yes | No |
| Cloud-Version available? | Yes | Yes |
| Enough hosting-provider on market? | Yes | Yes |
| Resource-hungy (e.g. CPU and RAM)? | Middle | Middle |
| Frontend | | |
| Intuitiv setup? | Yes | Yes |
| Page Builder with Drag & Drop? | Yes | Yes |
| Themes available? | Yes | Yes |
| Fast loading times? | Yes | No |
| Responsive? | Yes | Yes |
| Multiple languages available? | Yes | Yes |
| Backend | | |
| Intuitiv setup? | Yes | Yes |
| Rights & role system available? | Yes | Yes |
| Create unlimited products? | Yes | Yes |
| Newsletter-subscriber management available? | Yes | Yes |
| Multiple sales channels possible? | Yes | Yes |
| Multiple languages available? | Yes | Yes |
| Discounts & promotions settable? | Yes | Yes |
| Email-templates customizable? | Partly | Partly |
| Import & Export available? | Yes | Yes |
| Customization from store behavior? | Well possible | Possible |
| Marketing | | |
| Connection for email marketing available? | Only through plugins | Only through plugins |
| Connection for tracking available? | Only through plugins | Yes |
| Connection for product feeds (e.g. Google Shopping) available? | Yes | Yes |
| Connection to online-marketplaces (e.g. Amazon) available? | Only through plugins | Yes |
| SEO already implemented correctly? | Yes | Yes |
| Up/Down or Cross-Sells possible? | Partly | Only through plugins |
| Development | | |
| Open source projekt? | Yes | No |
| Development costs? | $$ - $$$ | $ - $$$ |
| Code clean and clear? | Yes | Partly |
| Easy to expand? | Yes | Yes |
| Hot reloading existing? | Yes | Yes |
| Detailed documentation? | Yes | Yes |
| Helpful community-support? | Yes | Yes |
| Auto-completion with code-editor? | Yes | Yes |
Legal security
Hardly any country has more rules on data protection than Germany. This makes it even more important for us Germans to pay attention to this in our choice of store system.
Shopware is a German company designed for the German market. This makes the solution completely legally compliant for Germans. The settings are updated regularly.
Shopify is based in Canada and the servers are located in the USA. So from the ground up, the system isn't legally compliant for us. However, there are enough instructions on the Internet about how to make the system legally compliant.
Documentation
A detailed documentation can help to find your way around a store solution without any problems.
Shopware has a detailed documentation, which is always kept up to date. This is available in German and English.
Also Shopify offers detailed documentation in German and English as well.
SEO
Search engine optimization is a relevant point for online stores in order to be located as high as possible in the search engines.
Shopware and Shopify offer a great opportunity for SEO by adding the metadata for all main and product pages. There are no, special installations/prices or similar.
However, the loading times are faster with Shopware, which has a positive effect on the SEO of Shopware websites.
Community
Shopware and Shopify have a large active community, which can always help with problems. The community of Shopware and Shopify is bilingual, you can get help in English as well as in German.
Conclusion: Which store system is the better one?
Both store solutions have advantages and disadvantages. However, when it comes to customizability, Shopware is the clear winner. The loading times are also faster with Shopware, which is another advantage. With Shopify, unfortunately, you only have the predefined options.
With Shopware, you always have the possibility to create individual functions or have them programmed. If you don't know a good developer and have an idea of what you need, you are of course welcome to contact us. 😉
Ready for your eCommerce success?
As Shopware agency, we help you create your high-turnover & individual online store and promote it with ads and SEO.