Shopware: Hosting provider for comparison in Germany
An e-commerce store isn't possible without a hosting provider. That's why the right hosting provider is something you have to deal with at quite the beginning of your own e-commerce business. Well, a good hosting provider has to be powerful and have quite a bit of know-how. In fact, choosing the right hosting provider...that's a decision you usually don't deal with very often. Maybe you are also learning about this topic for the first time. The right choice of provider is something that can affect your success in the long run. After all, it's the foundation of your e-commerce business.
Just imagine, you choose the wrong provider and your website is offline all the time. Or even worse: all your data is lost. To avoid such horror scenarios, correct research and thorough selection is the most important thing.
Are you currently looking for a hosting provider that is perfectly suited for your Shopware store? In this article you will find important tips on what you should consider when choosing the right hosting provider. In addition, we will tell you about some hosters that are perfectly designed for Shopware.
P.s: Shopware itself also offers you an overview of suitable hosting providers.
Some hosting providers which where recommended by Shopware
Shopware Webhosting
The right web hosting for Shopware should be a special online store web hosting. Such a web hosting is optimized both organizationally and performance-wise.
Basically, Shopware is very simple and efficient. Almost no resources are needed. However, the necessary resources are significantly increased by installing different extensions and plugins. So, it's worth saying that you can't just choose any hosting provider. Shopware also makes certain demands on the hoster. Especially if you install extensions and plugins accordingly. Then you need a more challenging provider.
There are special Shopware web hosting providers on the market. These are already optimized for Shopware and offer better performance. However, you can also choose a hosting provider that doesn't offer such a special hosting. In this case, you have to consider some things and find out the exact configuration of the server. For example, Shopware needs a provider that allows at least 5GB of system memory.
Technical requirements for the hosting provider
Operating system

Unix based. Recommended is the Linux environment e.g. Ubuntu
PHP version

PHP 7.4.3 or higher

Database

MySQL 5.7.21 or higher
MariaDB 10.3.22 or higher

Webserver

Apache 2.4 or higher

PHP memory_limi

512M or higher

PHP max_execution_time

30 seconds or higher

Compatibilities
Elasticsearch 7.8 or higher
Redis 5.0 or higher
Varnish Version 6 or higher
node-js Version 12 to 16

All information are taken from Shopware. Here you get to the website.
Criteria of a good hosting provider
Besides technical conditions, there are also general criteria that are essential for your hosting provider. If the following points are not given, you should look for another provider.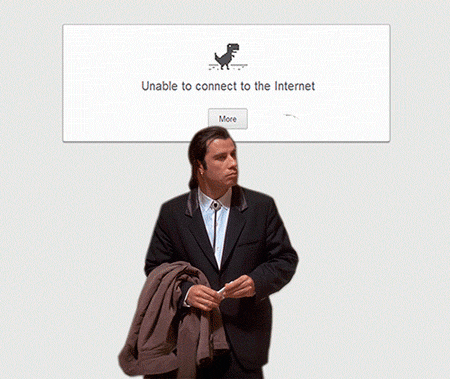 Reachability
The store should be available 24/7. The host's support should also always be available. If customers come to the site and get only an error message, it' quite likely that they will not visit your site in the future. Google also notices such problems and ranks your site further down in the search results under these conditions.
Of course, it can happen that your site is down. In this case, the support of the hosting provider should be available. This way, the problem can be solved as soon as possible. Be careful when a hoster promises you an availability of 100%! That's quite not possible, cause there are always down-times. As already mentioned, there can always be a failure. Your chosen hosting provider should have several network connections. This way, they can guarantee that you will still be able to reach them in the case of an error. The availability should be 99% on average. This means a downtime of 3 1/2 days per year.
By the way, some hosting-provider have two parallel shop-systems though that even if an error happens your website is still online. But hosting-providers with these features are often 100-200€ more expensive.
You can find information about the availability of the provider in the Service-Level-Agreements.
Profihost for example have a status-page, where you can see if all systems are available at the moment.
Server location
Do you work with personal data and are based in Germany or Europe? Then the right server location is essential for you.
Here in Europe we are subject to very strict laws. For example, the law of the Data Protection Regulation in addition, there is the Federal Data Protection Law in Germany. Your host should have its servers in the country where you are based. Because that's where all your website data is located.
But the legal reasons are not the only ones, why you should choose a provider in your country. If the most of your visitors are from Germany and your provider too, this is also promoting for your loading times and through that it is promoting for your SEO and Google Ads. That's because the distance through the server and the customer isn't too big.
Service and support
As already mentioned in the first point, a permanently available support is of great importance. In case of an error, you can be helped quickly. For example, many online store operators run big promotions on weekends or public holidays. If the store and the support are not available, you are in danger of losing a lot of sales. Oh and by the way...don't ignore the point of response times. Because even a constantly available support is useless if you don't get an answer.
So be sure to check their service and support hours. You should be able to find this information under the about us and support pages. Also, you should be able to find this information in the service level agreements. But take care with too much contact on weekends and public holidays. This can become very expensive to you.
Client satisfaction
By the way, one point you should keep in mind at all times. Other customers or former customers are satisfied with the product and the service? - If the ratings are bad, check if these points are also a disadvantage for you or just irrelevant.
So much for the general signs of a good hosting provider. But what should your new hosting provider be technically capable of?
Important technical features related to the hosting provider
Apart from generally known features like scalability in live operation, a solution for "too many" visitors for a short time or the availability of analytics products, there are also some others. Below you will learn everything that is important for your hosting provider.
Current software and hardware as well as regular updates
Old software and skipped updates are often the reason for security leaks. If such leaks are found, cybercriminals may hack the server and steal data.
However, you may also be responsible for the current software. In most cases, you can find this out under the product features.
Server response times and speed
Important for the performance of your store, SEO and the user experience. The speed of your store. Among other things, the speed is influenced by the server location or the infrastructure of the hosting provider.
You can test the server speed with special tools. When doing so, you have to pay attention to the "Time to first byte" value.
Backups
Mostly, a hard disk mirroring is available in case of a failure. However, backups are usually only bookable. In any case, you should find out how the hosting provider handles backups. You should book them if necessary, because backups can save you in case of an incident.
Shared tariffs
Ever heard of them? Shared rates are usually available from web hosting providers or virtual servers. Here you should pay attention whether you are always entitled to the mentioned performance. Or whether this can fluctuate, as it is shared among all customers during use. If necessary, you can ask the hoster directly. After all, this information isn't always available in the product details.
Managed Server in the cloud
This point is only relevant for you if you have at least 2,000 visitors per day. If you have just switched over, a cloud offer makes sense. A cloud solution gives you the benefit of increased security. The server can also be easily expanded in live operation.
Define price-performance for yourself
Now, this has nothing to do with the technical requirements, but it' of great importance for yourself. Before you choose a hosting provider, be aware of your requirements. This way you can choose the best price-performance ratio for yourself.
What about the other technical features?
How is the network connection?
What's about the data transfer volume? How much data transfer volume is available?
Is there only one domain inclusive or how much subdomains are possible?
What's the available hosting provider RAM?
Hosting provider for Shopware
To make your search a bit easier, here are a few of the hosting providers for your Shopware store. A little disclaimer, the Cloud based hosting provider need knowledge in development. Because of this, we can say that the cloud solutions are better for big shops. By the way, we are experts with cloud-hosting. Especially AWS, feel free to contact us. 🤓
While that, Profihost and TimmeHosting are good solutions for small to medium-sized shops.
These are the cheapest packages of these providers:
Hosting-Provider

Domains

Unlimited traffic

Price

250 Subdomains,
500 e-mail accounts

Traffic-flatrate

8,00€/month

50+

Unlimited

99€/month

2 Domains, Unlimited e-mail accounts

Unlimited traffic

25,17€/month

Unlimited, each domain will cost you a bit

Unlimited, sometimes you have to pay per visitor

The first year is free
Unlimited, each domain will cost you a bit
Unlimited, sometimes you have to pay per visitor

The first year is free
But you can look directly on the page of Shopware, there you will surely find some provider!
Beside the costs of the hosting provider, there are already costs for getting your own Shopware Shop done. Take a look to find out what a Shopware Store by Agency will cost.
Finally, it only remains to say...
…there are several hosting providers which are suitable for your Shopware store. Finding the right one shouldn't be too difficult. And with our little guide you have definitely already taken a big step forward!
Ready for your eCommerce success?
As Shopware agency, we help you create your high-turnover & individual online store and promote it with ads and SEO.