Shopware costs: We reveal everything! incl. agency prices
You know the story. To open a local store costs money. Rent, extra costs, a POS, furniture, etc. have to be paid. At last E-commerce business is cheaper! Since many years Shopware is a very famous e-commerce platform.
The costs for your store can be calculated by taking a few factors into mind. These include the complexity of design and layout and the necessary interfaces to other systems. Another point is which extensions you wish to add to your store.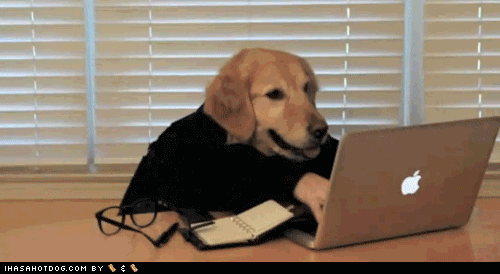 First step: Shopware's basic costs and differentiation of licenses
A great point about Shopware is that you can either use a free community membership or an yearly subscription. You can pay the subscription monthly or once a year. But the price only includes the license and no add-ons or agency / freelancer to build the online store for you.
An agency can't give you an exact price. It' s not possible to give you an exact price without detailed information. Therefore it depends on many different factors. So what should your store be able to do? Which personalizations have to been developed for you? How many languages do you want to offer? Everything and much more needs to be clarified in advance.
However, before an agency is able to make you an offer, you may have to attend a number of meetings. Actually these meetings are designed to discuss the details, goals, and wishes of your project. It' s important to know the complete effort to fulfill your wishes as best as possible.
Generally it can be said that Shopware's simple stores are much cheaper. This is because almost no changes have to be made to the themes or plugins. Creating a store takes a long time. Templates have to be created and, ideally, SEO-optimized texts have to be produced. SEO optimized texts will be important to get potential customers find your store in the search engines.
Besides that, regular back-ups and security upgrades through SSL certificates might be involved in extra costs for running a suitable web server.
You might be asking yourself: But what are the basic Shopware costs? Shopware offers a total of for packages. These packages have been renewed in 2022 and have become considerably more expensive.
Community Edition
Most e-commerce companies begin using this license. Presently this edition provides a simple start with online commerce. Paired with the seamless growth possibilities, it's a great way to start. With the community edition, you will get all important basic functions including a mobile store version. With this version, upgrading and adding plugins is always possible.
Rise Edition
The Rise Edition costs 600€ per month. This edition adds the following features to the Starter Edition: More individualized products, manufacturer support, the possibility of workflow automations, inventory & order management, B2B functionalities and content management.

The Rise Edition is available as SaaS, PaaS and self-hosted version. This edition is particularly suitable for e-commerce companies that want to use Pickware, for example, or have other special expectations of their own store.

But what is actually not included in the Rise Edition? In the area of content management and design you are missing the possibilities of CMS rules, quick view and scroll navigation. In the area of automation and workflows you are missing the possibilities of automatic publishing and most of the flow-builder functions. Also Guided-Shopping and most B2B functionalities are not available with the Shopware Rise Edition. The support is available daily from 09-17 o'clock.
Evolve Edition
You want to scale your business to the maximum? Then the Evolve Edition is perfect for you! You get a version that is oriented towards large corporations. Apart from that you get a B2B suite, an enterprise search and individual support. The price is agreed individually.

In the Shopware Evolve Edition, all functions are available to you in the area of content marketing. In the area of workflow and automation, all doors are open to you, except for the function of time delays. In the area of Customer Experience & Marketing, all doors are also open to you, only Guided Shopping is not available. In the B2B area, the only thing missing is the function of customer-specific prices. Support is available to you here on a daily basis, also by phone. The price is about 2500€/month. This can vary depending on the user.
Beyond Edition
More is not possible! Really not! The Beyond Edition offers you all the possibilities you need, with the best support there is. Shopware support is available 24/7 and you get your own personal account manager. The price here is 6000€ per month. But even here the price can vary individually.

Here you can find the prices including the features.

What includes the development of your Shopware Store?
Sure, you are wondering what the development of you Shopware Store includes. So what tasks do developers perform?
As soon as you chose your license, set your design and put your store on a server. It's time to configure your Shopware store.
Conception
Design development
Installation and configuration of the store system
Store setup
Payment methods configuration
Setup of shipping method and shipping costs
Customer group creation
Research and selection of your own store hosting
Individual store configurations
Setting backend user roles
Insert text modules
Insert discounts
Setting taxes for different countries and/or different prices
E-mail configuration
1-Click-Actions
Auto-detection of VAT differences and billing regarding country shipment
Adaptation to mobile devices
Navigation bar configuration
Iindividualization through plugins
Store testing
Bugfixing
Hosting setup
Performance optimization
Write tests automatically
Coding of plugins and themes
Integration of other systems like ERP, PIM
These are some points that developers perform. But there can really be much more!
Do you need additional software for your Shopware store?
An ERP system is an important part of a successful store. It's also important to manage your customer data safely. For this purpose, you need a CRM (Customer Relationship Management). A CRM, as well as the ERP costs more or less money per month. Depending on the volume of the CRM, the cost can vary.
Don't forget about the other costs for your store.
The hosting costs a bit of money too. Dependent on the number of visitors. The costs are going from 5 to 100€ per month. Additionally you have to spend money for marketing! If customers don't find your store and don't like the frontend, they don't going to buy something. Therefor you should go to a marketing agency.
The topic Cookie Consent. Don't ignore this topic. Nowadays, this is a must for every website. The penalties for non-compliance are very high. Costs generated for the installation by an agency and legal fees for the prevention of violations, as well.
Don't forget about the fees for the payment providers like PayPal.
These three items are running costs, which are necessary.

Find the CRM-Softwares recommended by Shopware

Fixed Prices or Hourly Rates?
We've already established that implementing and maintaining a Shopware shop can be complex. Therefore, you're probably turning to a Shopware agency to help you with the implementation. And there's the next challenge: fixed prices or hourly rates?
Hourly rates and their advantages
Hourly rates are typically charged for work that is billed on an hourly basis, such as maintenance and support. With an hourly rate model, the company only pays for the actual services provided, which can be beneficial for smaller projects or regular maintenance work.
For companies that are not sure how much time they need or how complex the project will be, an hourly rate model is often more sensible than a fixed price model. There is also more transparency in terms of the work performed, as the company can track the work hours directly and better control the costs.
However, this is also the major disadvantage of an hourly rate model. Costs can quickly rise if the project takes longer than expected or if there are many unforeseen problems. Dishonest freelancers and agencies can also work slowly to drive up costs.
Fixed prices and their advantages
Fixed prices are typically more suitable for project work such as setting up a new online store or updating an existing store. With a fixed price model, a company can precisely calculate how much it will spend on implementing the project, as the price is agreed upon in advance.
For companies with a limited budget or a clear idea of how much they want to spend on implementing their store, a fixed price model can be attractive. There is also less uncertainty about the final costs, as the agency is responsible for staying within the budget.
However, fixed prices can also lead agencies to try to minimize effort in order to maximize profits. If the project becomes more complex than originally anticipated, the agency may have difficulty maintaining their profit margins, which may lead them to try to shorten the project or do less work than necessary. This fact can be avoided. In order to get the "perfect" offer here, it requires some preliminary discussions, so an immediate offer or even an immediate start is not possible. For this reason, when working with us, there are many detailed preliminary discussions, during which we determine exactly what services are needed for your project. Only in this way we can formulate an offer that will satisfy all of us.
These points can be avoided, though. An experienced agency should be considered, as it can estimate costs and effort much better. In addition, enough agreements should be made in advance to visualize all wishes in detail. For example, we rely on fixed prices because, after sufficient discussions, they are well calculable for both parties. Furthermore, we consider fixed prices more appropriate and modern for such project work.
What does a Shopware store cost?
Now you surely want to get some concrete numbers? No problem! Here are some typical prices for three possible store sizes. But always keep in mind that in the end it depends on your individual wishes:
A small online store can cost about 7500€ or more for an agency.
A medium sized online store can cost about 20000€ or more with an agency.
A large online store can cost about 50.000€ or more with an agency.

By offshoring (e.g. to Asia) you could certainly achieve even lower prices. But here it happens very often that deadlines are strongly not met or the work is not taken over by Shopware experts and afterwards a professional revision is necessary. The problems usually become visible in retrospect after a few years. But by then you have already lost many potential visitors, orders and thus sales.

Feel free to contact us, so that we as a specialized Shopware agency, can make you an offer and you can finally take off! 🤓
Ready for your eCommerce success?
As Shopware agency, we help you create your high-turnover & individual online store and promote it with ads and SEO.