Purchase on invoice in Shopware with PayPal Plus or PayPal Checkout
For many it is the optimal payment method: PayPal.
Paying with PayPal is fast, safe and easy. Especially for those who store via smartphone, PayPal is an ingenious payment method. Click on Order, select PayPal, the PayPal app opens automatically, click on Pay & that's it! After a short time, the amount is automatically deducted from the linked account.
Besides the fact that it's easy and fast, many users are happy about the fact that they don't have to enter their personal data in needless many stores. This creates a feeling of security and through this many customers are more willing to buy something in your Shopware-Store.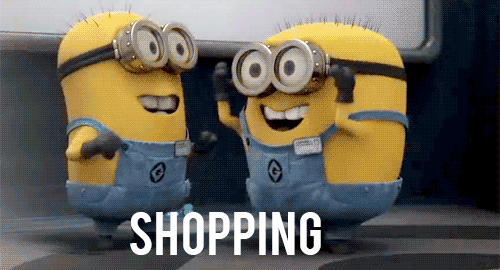 But with PayPal Plus you have the option to pay on account. This gives you additional security and you can wait and see if the ordered product really holds what it promises before you pay. However, not every store offers payment on account with PayPal. How the payment on invoice with PayPal works and how this function is integrated in your Shopware Store you can read in this article.
How to purchase on invoice with PayPal?
If you have a PayPal account, you have the possibility to pay via PayPal in nearly every store. Normally, the amount due will be debited from your account as soon as possible.
That' s not the case with purchase on invoice. With purchase on invoice you have time to wait for the item and check it before you pay. However, not every store offers you this option. Especially smaller stores usually do not offer this option. By integrating the PayPal Plus function, e-commerce companies can offer you this possibility. Basically, however, not every product in every price segment can be paid with PayPal on invoice. The invoice amount must be in the price range between 1.50€ and 1,500€.
If a store has installed the PayPal Plus function, you can also pay via PayPal without a PayPal account. Here you simply choose one of the following payment options: Direct debit, credit card or purchase on invoice. With these three payment methods, the process is as follows: PayPal transfers the payment amount directly to the e-commerce operator. Then you transfer the money to PayPal.
In the end, it' very simple and intuitive on the end user side. All you have to do is choose the payment method you prefer. The rest almost takes care of itself.
Here you can find a tutorial of shopware. https://www.youtube.com/watch?v=2QiaU4Bqevk
Good to know:
At the moment you want to perform the purchase on invoice with PayPal, PayPal performs an identity and credit check of you. If something negative comes out, such as that the identity can not be confirmed or you are not creditworthy, you get directly a rejection and will be returned to the store. Here you can choose another payment method.
PayPal Plus from the point of view of the store operator
One thing in advance: Purchase on invoice, which is part of PayPal Plus, will be discontinued on 30.09.2022. Do you still want to offer your customers the option to purchase on invoices via PayPal? - Then you should switch to PayPal Checkout now.
How exactly you integrate PayPal in your Shopware store? Shopware already explained it very well in a tutorial on YouTube.
Good to know:
You have to use PayPal Plus for this option, or PayPal Checkout from 01.10.2022. You will receive your money directly from PayPal after the purchase. So you don't have to wait until the amount is paid by the customer.
In addition, PayPal reserves the right to terminate or restrict the purchase on invoice at any time. Also, PayPal reserves the right to refuse purchase on invoice for certain products or industries.
If the customer returns the product, you as a merchant are obliged to transfer the money back to PayPal as soon as possible. However, if the customer commits fraud or is unwilling to pay the amount, PayPal has no recourse against you.
The amount you receive from PayPal is calculated as follows:
Purchase price + fees and charges, shipping costs paid by the customer - fees.
What's PayPal Checkout?
As already mentioned, PayPal Plus purchase on invoice will be replaced by PayPal Checkout on 10/01/2012.
With PayPal Checkout, in addition to purchase on invoice, your customers now have the option to choose from more payment methods. The user-friendliness has also been optimized.
Another ingenious feature: There is an installment plan! You immediately receive the full amount transferred by PayPal, but your customers can make an installment agreement with PayPal and do not have to pay the full amount at once. This option is only available for amounts up to 5.000€. By the way, your customer does not need a PayPal account.
Through the PayPal Checkout extension you can also place dynamic banners like "Pay later" on your site. This way your customers will know even faster which new payment options are available.
Here you can find the fees for using PayPal in Germany
Good to know:
Win, Win! PayPal offers you seller protection and your customers buyer protection.
Are you currently using PayPal Plus? - Then PayPal offers you the possibility to use PayPal Checkout with reduced fees until December 31, 2022! You can easily integrate PayPal in your Shopware store. Here you can find the PayPal plugin. Shopware themselves created a great tutorial on how to migrate PayPal Checkout.
Here you can find the instructions for the cloud version. And here are the instructions for the self-hosted version.
Do you have any other questions? Feel free to contact us! 🤓
Ready for your eCommerce success?
As Shopware agency, we help you create your high-turnover & individual online store and promote it with ads and SEO.