Offshore Shopware-Store Development
Shopware has been around since 2000 and only gained in popularity since then. The CMS is the perfect solution for medium-sized online stores.
Thousands of people had their apps and stores developed in countries like India for many years. Moving the development of your own online store abroad is a great way to save money. In addition, Indian developers, tend to be very skilled.
For German store owners Shopware is especially useful, because Shopware complies with all legal requirements right out of the box. With other providers such as Magneto, this is only possible with a lot of extra work.
So what is there to consider? - We will clarify that in the rest of this article.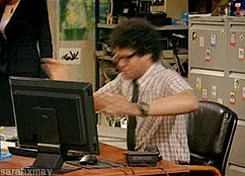 Demand and offer at Shopware agencies
In the past few years there has been a boom of sort. More and more people are using Shopware since there are hardly any suitable alternatives. Especially in German-speaking countries, there are few alternatives, because of the numerous regulations that exist.
All these points led to the market demand for Shopware developers has risen sharply. At times, it seems like covering said demand with capable developers isn't that easy.
When working with other content management systems like Magento or WordPress, one can fall back on a large number of developers from abroad (for example Russia, Bulgaria, Romania, Pakistan, Ukraine, China, Vietnam, Serbia, Poland, Belarus, etc.) in the nearshore or offshore outsourcing model.
For a few years now, IT specialists from these countries have also been specializing in Shopware. Still, due to the long-standing focus on the German-speaking region, there are not yet too many resources abroad.
Which tasks tend to get outsourced?
People particularly like to outsource tasks that require a lot of knowledge. This often includes the development of apps or stores, mainly stores such as Magenta, but in recent years countries like India have also discovered Shopware. Services with direct customer contact, such as call centers, are rarely subjected to offshoring. Very rarely, however, complete business processes or projects are outsourced.
When is IT offshoring worth it?
Cost reduction is probably the most frequently reason for offshoring. Here you can find out how the costs look like in Germany. However, offshoring is only profitable from a cost reduction of 20%. Such outsourcing requires far more planning and risk assessment than local projects - which cost upfront work, time and money. There are also often ongoing additional expenses, such as in-house project management and developer oversight. Costs for phone calls, for example, are fortunately eliminated by our modern technology. Offshoring also runs the risk of image loss and security risks. The uncertain legal situation in many offshore countries, in particular the frequent lack of possibilities to take action against breach of contract, could reduce the savings hoped for by outsourcing abroad and result in projects failing.
The different IT outsourcing models
There are three different types of IT outsourcing, these also reflect the different locations where providers can be found.
Onshoring
Describes the outsourcing of IT within a company's own country. This can also make sense, for example, if no suitable specialists are available at the company location. This is often the case in rural companies.
Nearshoring
This describes IT outsourcing to nearby neighboring countries with no more than one or two hours time difference.
Offshoring
Offshoring means IT outsourcing to distant countries with a time difference of several hours, such as India.
The difference between managed services and IT outsourcing
Managed Services only affects a small part. The overall IT structure and many of the processes thus remain with the contracting company itself when Managed Services are used. IT outsourcing describes the outsourcing of an entire department or project. So the development of your Shopware online store also falls under IT outsourcing.
What are the benefits of IT-Offshoring?
Reduce costs: IT offshoring often saves you money. This applies to your payroll costs but also to infrastructure and maintenance costs. If you need help with a very specific topic, it often saves time to work with external partners instead of hiring your own employees.
Up to date: IT offshoring providers have a particularly good eye for their market. They can usually react more quickly to changes and innovations in their core business than large companies. In the fast-changing IT industry, you therefore benefit from outsourcing.
Worldwide specialists: IT offshoring usually makes sense if the required skills are lacking in your company and possible positions cannot be filled quickly due to the shortage of specialists in Germany. By outsourcing your IT services, you can draw on experienced specialists worldwide and achieve the best results.
Need-based: You invest a lot of time to find a suitable employee for whom you have meaningful use only for a short time. Or you invest a lot of time in learning the job yourself. In this time you could do much more important tasks. Moreover, your contractor would be ready much faster and more professionally.
Scalable: Usually you set up a contract with your contractor, through this you know exactly what services you can expect at what price.
What are the disadvantages of IT offshoring?
Privacy: Usually, when offshoring abroad, it isn't transparent what really happens to your data. There is a risk of industrial espionage. Otherwise, you should think carefully about what data you want to share with your external service provider.
The language: A different language or a large time difference often make it difficult to cooperate. You should think about possible negative effects on your project. If possible, always record all tasks with a written document in order to minimize potential mistakes.
Specialization: Most developer agencies abroad, get a lot of orders. The reason for this is the low price. And they accept all of the jobs. This has exactly two negative effects. First, they are often overloaded and behind with deadlines. Secondly, this makes sure that the agencies are not specialized in one topic. As a result, they are not able to deliver such high quality results. We as a German Shopware agency, for example, are only specialized in Shopware and know it very well.
You have decided to develop your store abroad?
If you have decided to do so, you should consider the following things, in spite of the risks:
The first step is to contact the consulate. The consulate has a trade department in the house. They will certainly help you to find competent partners. Or you simply use Google to find some leads.
Give your potential partner a test task. This is how you can check his competence. Does he keep his deadline and does he do what you want him to do?
Say goodbye to your German standard. In another country, the work ethic is different. But that doesn't mean that the quality of your store has to be bad.
The following applies to every type of collaboration: Do you have clear ideas? - Then communicate them! Give your cooperation partner crystal-clear instructions to keep the scope for interpretation as small as possible. Yes, the buttons should be ocean blue. Not sky blue. Schedule a lot of time for this, because every step must be clearly described.Act as if you were explaining to a child how to cook water with a kettle. So don't just say: Take it, fill it, turn it on! Instead: Take the kettle, put it under the tap. Now open the lid of the water tap by pressing the button. Fill the faucet up to the mark. Close the lid. Put the kettle back. Now turn it on. - Yes! That's exactly how you have to explain it! This avoids corrections and extra work.It can also help a lot to give the contractor the instructions again in writing. Otherwise, language barriers can easily lead to misunderstandings.
Give clear deadlines! And don't forget the time differences. If you're already having dinner at your favorite restaurant, your partner in India maybe just getting up.
Keep reminding your partner to tell you about problems or delays.
Set your online store to English. Then you can easily translate all the relevant fields afterwards, if needed.
Result
It is possible to have your Shopware store developed abroad, but this also involves some risks. Whether you want to take these risks, is something you should decide for yourself. We hope this article was able to support you in your decision.
Ready for your eCommerce success?
As Shopware agency, we help you create your high-turnover & individual online store and promote it with ads and SEO.