How to avoid cart abandonments in Shopware
Many online store owners know it and knowing that it happens regularly is annoying. No matter if you have a big or a small store, all are affected by it. Customers deal with your store, put goods in the shopping cart and then they do not complete the purchase.
About 70% of all purchases are abandoned at the shopping cart. However, you should not be discouraged here. The fact that your customers get to the shopping cart at all means that you are doing something right. By knowing at which point in the buying process your customers abandon, you have already found a valuable indicator to improve your processes.
Now you are certainly not yet clear what can be the reasons for a shopping cart abandonment and how you can prevent this annoying fact in the future. In this article you will get some tips on how to avoid such shopping cart abandonment.
But before that, let's briefly discuss the possible remedies for this circumstance. Mostly, the reasons are manifold, but not particularly complex. Technical problems, external price comparisons or personal preferences can be reasons for termination.
This means that fixing the problem is usually done quickly. The real difficulty lies in filtering out the reason. To do this, you should play through your customer journey yourself and ask yourself what you would still be missing as a customer.
But now let's start with the tips on how to avoid shopping cart abandonment.
A watchlist
It might surprise you: Not every cart abandonment is really a cart abandonment.
Huh?
To put it more clearly: Many people use the shopping cart as a kind of watch list. Simply to remember the items they might like to have.
You can circumvent this circumstance by offering your customers the option of a watch list. In this way, erroneous shopping cart abandonments are banned from your statistics.
Another little pro tip: Set a discount promotion for things that are on the watch list. But only for a short period. (e.g. on Friday from 16-19 clock) So you increase the purchase probability.
Speaking of watch lists, the next point ties in here.
For example Amazon has a watchlist
Shopping cart abandonment email
Many customers do not cancel the purchase at all. They just leave the store and want to continue the purchase at a later time. But, guess what?! Very few then do so.
A newsletter strategy specifically for shopping cart abandonment can help these people to realize their intention after all. However, you should wait for the right timing. We recommend waiting only a few hours after abandonment.
Quicker checkout
Do you know the motto "Simple is too complicated"? - The checkout process should be as quick and simple as possible. Because the longer the checkout takes, the more likely your customer is to abandon the purchase process.
Perhaps you know the situation in which you are accompanied by what feels like 50 screens in order to buy something. At some point, you are overcome by the feeling of "Oh, I don't need it that badly!
So let's summarize again: Make your buying process as simple and clear as possible. For example, the 1-click solution is optimal for the buying experience. And it's also a great option for you as a store operator. After all, the buyer's inhibition threshold drops rapidly when they only have to press one button.
But we want to say: We talked to Koro and they use the standard checkout process of Shopware and they say that it's actually good.
Build trust
Unfortunately, there are a few dubious stores on the Internet, which abuse data. In addition to the theft of sensitive credit card data, there are of course also stores that withhold the money but simply do not deliver it. For this reason, new customers in particular need an additional boost of confidence.
Of course, this feeling cannot be completely avoided among customers. If a store is not yet known, it will certainly always evoke an uneasy feeling to some extent. However, you can at least try to do something about it. Here are a few examples of how you can promote trust in you:
Include certificates and seals of approval on your website if possible.
Live Stocks Displays
Ensure that the imprint is complete and easy to find
Put your information about the right of withdrawal and return in the foreground.
For all mandatory information, explain what you need it for.
What shipping options are available and what are the costs?
When will the products arrive?
Which payment methods are possible? (To offer several methods and not only the instant transfer is important here, see also the next point!)
If you fulfill all these points, it will be much easier for the customer to trust you and your company.
Deliver at desired time
The order arrived, the delivery attempt did not work. A self-collection at the parcel store is necessary. The opening hours don't match your own working hours. And so the receiving process drags on for what feels like forever.
You can avoid this! There are special plugins for your Shopware Store, with which your customers can choose when the package should be delivered. Here you can find for example the plugin DHL Preferred Delivery.
In addition to being free to choose when the parcel should arrive at home, customers can also have it delivered directly to a specific parcel store.
Multiple payment methods
Many people abandon the purchase process when their preferred payment method is not recognized. And not only for personal reasons, because if, for example, only one payment method is offered, this can also appear very unserious.
Then an alternative store is searched for, where the preferred payment method is accepted.
Small tip on the side: PayPal, Klarna and credit card are the preferred payment methods nowadays.
AboutYou offers these payment methods
Multiple shipping providers
Everyone has their own preferences with regard to the shipping service provider. Both personal experience and the proximity to the parcel store in case of a pickup can be reasons for this.
So offer shipping via different shipping service providers, so you have more flexibility and may even save shipping costs.
Free shipping & free returns
Meanwhile, most stores offer free shipping. This ensures that it is almost considered normal not to have to pay additional shipping costs.
Is free shipping not possible for your products? - Then it's best to communicate the shipping costs on your product page. If the buyer is not aware of paying shipping costs until the shopping cart, he will most likely cancel the purchase. However, you also have the option of offering free shipping costs above a certain value of goods. This is an incentive for your customers to buy more. ;-)
The possibility of free returns also attracts some customers.
Artificial scarcity
You know those people who always want what they can't have? Artificial scarcity is exactly for these people!
The limited availability of an offer creates a sense of urgency in these people. This feeling causes them to complete the purchase immediately.
SSL certificate
By now, this is actually normal, but we still want to mention it. A "non-secure" page does not inspire confidence in the user.
Make sure you have an SSL certificate for your website.
The https in front of the link means, that there's a SSL certificate
Reviews
Your store is still relatively small and unknown? - Here, the trust barriers are often greater. Create a Google My Business card and provide appropriate reviews here.
Reviews and testimonials directly on your page can also be helpful. But to be honest, many people think that these reviews are self-written or bought. On the other hand, reviews on Google seem much more genuine.
Guest account
Do you know this? - You currently need 500 different things for one reason, and you order everything from different stores. But to open a new customer account? Even though you might never buy from that store again? - No, thanks. After all, such a registration always costs some time. And then all the data remains stored with you...
Many do not want to create a customer account and may cancel the order. With a guest account you give an incentive to order anyway and only enter the most important data for the order.
In addition, you have the opportunity to demonstrate your products. And virtually without any obligations on the part of the buyer.
Click & Collect
This option is only suitable if you also have a local store. Offer your customers the opportunity to select and pay for their goods online and then pick them up in person at your store.
The advantages here are clear: your customers have more freedom of choice, shipping costs are saved, it is (usually) better for the environment and time is saved as well.
Summary
We hope we could help you with this article. Maybe you already know what's going wrong with you. By the way, guided shopping can increase your customer journey too. Read more about it in our article Is Shopware 6 Guided Shopping a serious rival for local retail?
If you still have questions or don't know how to make an improvement, feel free to contact us anytime. 🤓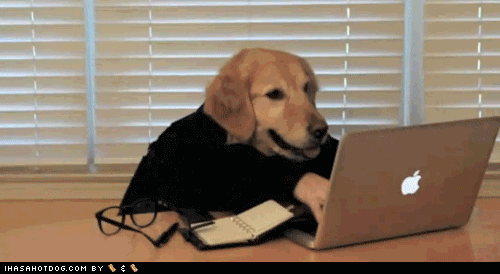 Ready for your eCommerce success?
As Shopware agency, we help you create your high-turnover & individual online store and promote it with ads and SEO.