Building an online store in a user-friendly way

Have you ever wondered how you can set up your online store the best? There are rules for improving the usability and user experience for your customers! A good store software alone is unfortunately not enough to generate sales.
Imagine, for example, that there is an online store without a category menu, totally confusing, isn't it? So grab your notebook and a pen and write down the points that were not so clear to you until now.
After all, there are a few more points for a user-friendly and, above all, successful online stores. So let's not talk too long, let's get started.
What does usability and user experience mean anyway?
Usability is the user-friendliness of your online store. It describes how easy it is for your customers to find their way around your store. This includes some points such as a clear drop-down menu and a footer.
You can certainly imagine that you wouldn't feel like staying on a store if you just can't find the "T-shirts" category.
User Experience is similar, but not the same. The user experience extends usability by a few factors such as the aesthetics of the store, how trust inspiring it looks, the trust building through tools such as "personalized customer greeting". It sort of describes the user experience on your website.
So far, so logical, right? So let's move on to the next point, which is definitely also related to the user experience.
Making online shopping as convenient as possible
Maybe you've had it before, you've been on an online store that's new to you and didn't find anything of what you were looking for. Or the check-out process is way too complicated, certain (important!) payment methods are not accepted. Quickly here the desire fades away and you leave the site, never again you will think about to visiting this site. The search engine is opened and the desired product is bought at another store.
This is valuable revenue that you are losing, even though your products are outstanding!
You should avoid such a situation at all costs. Design your categories and your menu as sensible and clear as possible. So that EVERYONE finds his searched product. And definitely make sure to offer all common payment methods to avoid losing customers. It's also the best to offer guest access, this is how you can make checking out as easy as possible.
But you'll learn more about that further down in this post. The next point is about something that, by the way, helps a lot to feel comfortable in your store from the start.
Presentation of goods in eCommerce
As in the stationary trade, we are used to having a neat and clear store, most people want the same for an online store. The clearer and more emotional an online store is designed, the better it usually sells its products.
Your personal emotional touch can set you apart from the competition and make you a trailblazer!
The next point, which we will discuss here, also has a lot to do with the presentation of goods.
Present high quality photos
A picture of a t-shirt while a person wears it, in the forest with 100 m distance and then also the calculator as a camera. Probably you would not find the t-shirt appealing despite beautiful cut, design and best Fairtrade quality...
It brings so much, if the product photos are high quality and the content of the description detailed. After all, your customer can't touch the product or try it out in the online store. Accordingly, these things are the only ones he can see before making a purchase. So make sure that the image sizes, formats and text quality are consistent. Also, make sure you have the image rights to avoid any legal disputes.
On a side note, creating high-quality photos yourself is incredibly easy these days. You can order a photo box on the Internet and a current high-quality cell phone is usually sufficient for taking photos.
Now your customer just needs to learn more about the product details before you convince them to buy....More on this in the next point.
Look for informative product detail pages
Who does not know it, you want to buy a product and find the desired detail about the ingredients or the like just can not find out.
Do it better!
Make it easier for your customers!
Make your product detail pages as informative as possible to answer any questions your customers may have in advance. Some customers will ask if they need to, but many will probably find this too complicated.
But be sure not to pack the product detail page too full, there are definitely topics that can be packed shorter.
The following point can help you with your product detail page.

Optimize the data structure of your products
It should definitely be considered, e.g. for clothing to define the sizes more precisely by, for example, a size table. For other products, you could add the weight or product inventory in the product description. All these points give your customers a better overview and improve the user experience.
Use a consistent design for your Online Store
Visual things are also crucial for the user experience and especially for the seriousness of your store. A uniform design on all online store pages looks professional and harmonious.
Mobile optimization & load times: A must have for online stores
Nowadays we all have insanely little time and don't want to waste time even when wasting time. Or aren't you one of those people who clicks off the commercials while watching a series?
It's the same for your customers when shopping online. Long loading times can make you lose your customers faster than you can even think about it. Therefore, make sure to keep your loading times as short as possible by optimizing them.
Apart from this clue, slow loading times ensure a poor ranking of your store in search engines. Various tools offer help here, such as Google PageSpeed Insights. In the Google Search Console tool, you also receive the "Core Web Vitals" in the reporting, these are limit values which a website should adhere to. By the way, this data is subdivided into "Computer" & "Mobile".
But only the loading times are not everything! Pay attention to mobile optimization as well.
In this day and age, mobile optimization of your website is becoming increasingly important! Most people no longer sit down at the computer to place an order, but do so quickly and conveniently via their cell phone. According to Shopware's annual retailer survey in 2020, online store operators generated 20-30% of their sales via mobile devices.
Therefore, you should always check your site on mobile devices and make sure that everything important is visible. Also, don't forget that mobile devices lack a mouse and keyboard.
If your theme is difficult to use without a keyboard or mouse, you should update and optimize this at best.
Also a mobile optimization can provide more trust in your store, what else increases the trust you will learn under the next point.
Build trust in the store
In e-commerce, customers are often critical of new, unknown online stores. The best way to build trust is through content marketing. Keep a blog and support your customers with any questions that arise. Inform your customers also about a newsletter and prove your competence in your subject areas! However, please do not forget to comply with all legal requirements before sending out newsletters, such as the double opt-in procedure.
Certifications or well-known shipping and payment methods also help to make your store more trustworthy. By the way, there are numerous plug-ins for Shopware to connect payment methods.
Click here to find some plug-ins for Shopware
Avoid 404 errors for discontinued products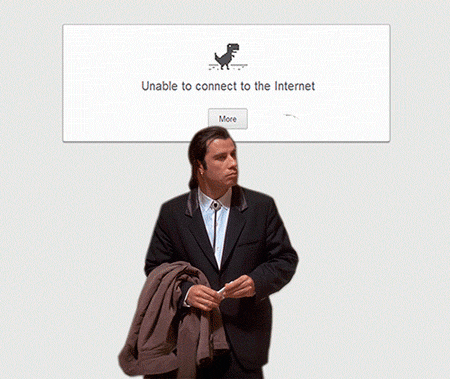 You have certainly experienced it, you receive an Error-404 error when you try to access a product via URL, which is no longer available. This could give your customers the impression that the website is not maintained and therefore unserious. So that you do not unsettle your customers, you should install a suitable plug-in.
Such a plug-in can show your customers the exact status of the product. Through such a plug-in, the standard configuration of Shopware can be easily bypassed and the URL remains accessible. Your customers will know the current status of the product and have the impression of a well-maintained and up-to-date website.
Short checkout process
Have you ever wanted to order something and felt that in five years you have not yet completed the ordering process? Reasons for this are, for example, a mandatory prior registration with ALL information and only special payment options, e.g. credit card mandatory. This ensures that your customers lose interest and prefer to order elsewhere.
Not everyone has a credit card. So please try to make the checkout process as easy as possible for your customers and allow different payment options.
Customize store name in Meta Title
By default, the store name is automatically entered in every meta title. This can be useful, but in terms of SEO optimization it needs to be adjusted.
Always adapt the meta title for the respective page. Your customers should know directly what the page is about. At best, the meta title should be between 55 and 65 characters long and contain the most important keywords.

Levers for online success: SEA and SEO
Do you know the difference between SEA & SEO? SEO is more important for your long-term success, while SEA helps you with short-term success. You can find a more detailed explanation now.
There are some pages where you should pay attention to SEO optimization. Such pages are for example blog posts or landing pages. Here you should include the most relevant keywords. It is best not to use the same words all the time, but to use synonyms from time to time. Remember, however, that the more content you have on your page, the higher the probability of being found higher up in the organic search engine rankings.
SEA are paid ads with which you achieve short-term success. Most landing pages, which directly point to a promotion, work quite well here. It's best to link directly to your store on the landing page, so that interested customers can continue to browse your site without having to open a new tab and search for your store.
Here you can find more tips about SEO
Customer service: Payment and logistics
As mentioned above, you will build greater trust with your customers if you enable proven logistics and payment methods on your store.
By the way, on the subject of logistics: pack that certain something here. Many customers are happy about a special packaging or a personal card in the package. Such little things can also justify higher prices.
Check legal security and completeness of service pages
...and suddenly you receive a letter from the court.
With all the points for the usability of your store and the user experience, you should not forget the legal security and completeness of the service pages.
Pay attention to the DSGVO, an imprint and legally free images. Also, your blog articles should come from your thoughts and research and should not be copied under any circumstances. For many things there are also plug-ins that can help you.
Do not forget these points, otherwise it could be expensive.
Online store concept
Last but not least. While we are on the subject of user experience. Don't forget to develop a concept before creating your store.
So if you haven't already, here's your reminder!
Define your strategy, analyze your target audience and create a customer avatar, analyze the market and your competition, find your unique selling proposition, create a business plan and much more.
Do you really want to make money? - Then this point is one of the most important before you worry about everything else.
RESULT
Designing an online store in a user-friendly way is not that complicated, but you do have to consider a few things. Of course, other important points can also be forgotten. So it's good if you make notes with the most important points for you beforehand!
I hope you have noticed some points and could pick up some tips which you did not know until yet. We wish you now a lot of fun with the discussion of this topic and good luck with the sale! 😉
Ready for your eCommerce success?
As Shopware agency, we help you create your high-turnover & individual online store and promote it with ads and SEO.