Shopware 6: The must-have for online merchants! Here's what you need to know.
Is Shopware 6 really the optimal e-commerce solution? And what does the Shopware Store have to offer? In this article, we'll clarify all the important things you need to know about Shopware and tell you where you can learn more about the topic. Be curious and grab something to write down right away.
Shopware 6 is a fantastic e-commerce platform that revolutionizes the digital shopping experience. It's a modern solution that offers everything you need for your own online store: from powerful features to ease of use and reliable performance.

For us, Shopware 6 is the ultimate e-commerce solution! That's why we've made it our mission to develop Shopware stores and educate you about them in this blog 🤓.

One of the biggest advantages of Shopware 6 is the flexibility it offers. There are countless ways to customize and expand your online store to ensure it's perfectly tailored to your needs (& those of your customers). Whether you're a small startup or a large enterprise, Shopware 6 gives you all the tools you need to make your business successful.

Another strength of Shopware 6 is its powerful marketing and sales features. You can create personalized offers and launch targeted campaigns to increase customer loyalty and attract new buyers. In addition, the integrated analytics tool allows you to precisely analyze the buying behavior of your customers as well as important key figures such as conversion rate or average order value.

Shopware 6 also convinces in terms of design: The platform offers numerous ready-made templates as well as tools for the individual design of your store - without any programming knowledge! This allows you to create a professional online presence quickly and easily. In summary: With its user-friendly interface, its versatile functions and its modern design, Shopware 6 sets high standards in the e-commerce sector. If you too want to take your online business to the next level - then you should definitely read this post here.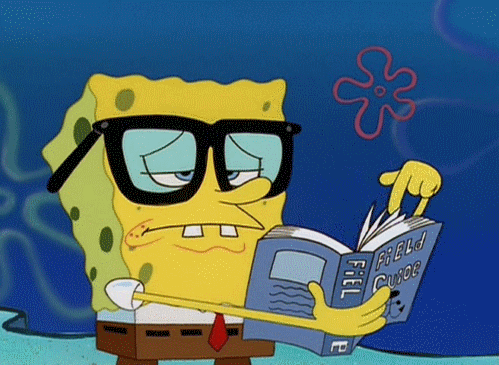 What is Shopware 6 and how does it differ from previous versions?
When it comes to e-commerce, there are many different platforms to choose from. One of the most popular is Shopware. The latest version, Shopware 6, has been on the market for some time and has some important changes compared to previous versions.

For example, Shopware 6's architecture has been completely redesigned, resulting in better performance and scalability. There are also many new features, such as an improved search function and easier management of products and orders.

Another important change is the ability to manage different sales channels, such as online marketplaces and social media platforms, directly from the Shopware backend. Overall, Shopware 6 is a very powerful e-commerce solution that can be a good choice for many businesses.
Do you want a direct comparison between Shopware and Shopify or WooCommerce? You'll find exciting posts on our blog about that, too!
How easy is it to install and use Shopware 6?
When it comes to installing and using e-commerce platforms, it is important that it is simple and straightforward. Shopware 6 is a good choice here, as it has a user-friendly interface and is easy to install.

The installation can either be done manually or via the Shopware installation package. If you decide to install manually, you just need to follow the necessary steps described in the installation guide.

However, it is also important to differentiate depending on the Shopware solution during the installation. There are the options of Timme Hosting, MaxCluster, Profi Host, AWS, Google or the Shopware Cloud.

When using the Shopware Cloud, you don't need a developer or an agency, everything is already pre-installed. However, it is important to know that only apps and themes that are marked as compatible with the cloud will work in the Shopware Cloud. It is important for you to note that the apps run very stably but only contain a few features. Unfortunately, plugins do not work in the Shopware Cloud.

Have you ever heard of Shopware PaaS? - Shopware PaaS is a mix of cloud and self-hosted, and Shopware does at least some of the hosting, but you can still log in as a developer and develop your own stuff.

Shopware Comparesable Frontend, here you definitely need a developer or an agency, because the frontend has to be programmed by yourself. The big advantage here is that you can get the best results, which make a very professional impression.

If you choose the installation package, the installation will be done automatically. Once the installation is complete, you can start setting up your store.

Shopware 6 offers many features and tools to help you personalize and optimize your store. With the ease of use and extensive documentation, it is easy to use Shopware 6 even for beginners.
What features are available for Shopware 6 to improve your e-commerce?
When it comes to the features that Shopware 6 offers for e-commerce businesses, there is a lot to be said. One of the most important innovations is certainly the modular system, which allows you to customize the platform to your own needs.

For example, you can choose from a variety of payment and shipping modules and configure them entirely according to your ideas. When it comes to marketing, Shopware 6 also offers numerous options for optimally presenting and marketing your products.

These include the integration of social media channels, the possibility to send personalized newsletters or the integration of ratings and customer reviews. All in all, Shopware 6 offers a lot of features that allow you as an e-commerce entrepreneur to run your business successfully.

By the way, great features that Shopware offers are for example:

1. Shopware Rule Builder, which offers you the possibility of automations directly in Shopware -> Here you can learn more about this feature.

2. The Shopware Flow Builder, is a great addition to the Rule Builder. Here you can also fulfill some automations -> Learn more here.

3. Shopware Guided Shopping is a relatively new feature, which should make the digital shopping experience even more special. In this article you will learn everything there is to know about it.

4. The Pickware extension is good for all stores looking for a picking solution. Learn everything you need to know here.

5. Headless commerce. Shopware offers you the possibilities of a headless commerce platform, which means some advantages for your store. Which ones exactly? - Find out here!
If you have chosen Shopware 6 as your e-commerce solution, sooner or later you will have to deal with the Shopware Store. But what exactly is the Shopware Store?

The Shopware Store is a platform where you can find and download extensions and plugins for your Shopware store. Here you can find a variety of extensions that can help you customize and optimize your store.

From payment modules to shipping and logistics plugins to marketing tools, the Shopware Store offers a wide range of extensions that can take your store to the next level. Another advantage of the Shopware Store is the high quality of the extensions offered, as they are tested and certified by Shopware itself.

By the way, the Shopware Store offers you the possibility of various extensions and add-ons. For example, there is the plugin "Advanced Cart", which gives your customers a better overview of their purchases and allows them to edit items directly from the shopping cart.

Or the plugin "Google Tag Manager Integration", with which you can optimize your marketing strategy and analyze the behavior of your customers on your website.

Also, the "One Page Checkout" plugin can increase the conversion rate of your online store by simplifying the checkout process on a single page. There are many other add-ons that can help you improve and optimize your online business.

These were just a few examples, just check out the store and get inspired.
What do you need to know about the Shopware Store?
If you have chosen Shopware 6 as your e-commerce solution, you should definitely get to know the Shopware Store. Here you can find a variety of extensions and plugins that can make your online store even better.

In the store, there are both free and paid extensions that you can install directly in your Shopware backend. However, be aware that not all extensions are compatible with your current Shopware version.

Therefore, find out about compatibility before you buy or install them. The Shopware Store is also a good place to find out about the latest trends and developments in e-commerce.

Here you can also find training courses and webinars that can help you make your store even more successful.
The categories in the Shopware Store
If you are looking for new extensions for your Shopware store, you should definitely take a look at the Shopware Store. There you will find a variety of categories that will help you to search for the right plugins and themes.
Whether you are looking for marketing tools, payment providers or shipping service providers - you will find what you are looking for in the Shopware Store. The categories are clearly arranged and offer you a quick orientation.
This allows you to focus on those extensions that are of particular relevance to your e-commerce business. With the wide selection of extensions in the Shopware Store, you have the possibility to customize your store and serve your customers optimally.
Plugins
A special highlight of Shopware 6 are the numerous plugins that make the system even more flexible and customizable. You can recognize the plugins by the fact that they only work in the self-hosted version.

Whether it's the integration of payment providers, marketing tools or the optimization of the ordering process - there is a suitable plugin for almost every need. The installation and administration of the plugins is very easy and can be learned quickly even by inexperienced users.

This way you can design your store according to your wishes and perfectly match it to your target group. With the Shopware 6 plugins, you are perfectly equipped to lead your online store to success.

Select "Usable in self-hosted" to find the plugins
When it comes to designing your online store, choosing the right theme is crucial. With Shopware 6 you have the choice between two themes: the standard theme "Shopware 6" and the premium theme "Shopware 6 Professional". Both offer high functionality and are responsive, which means that they are displayed optimally on all devices.

There are both themes that are only suitable for the cloud version but also those that are only suitable for the self-hosted versions.

The standard theme is free and already offers many options for customizing your store. The premium theme, on the other hand, offers additional features like an advanced menu and search.

So if you want to run a sophisticated online store, the premium theme is a good choice. But even with the standard theme you can create a professional and appealing store.
Apps
If you are looking for an e-commerce solution that offers you a wide range of templates, then you should take a closer look at Shopware 6.

With Shopware 6, you have access to a variety of templates that you can use for your online store. Whether you run a fashion store or an online store for electronic goods, you are sure to find the right template.

With the three special templates "Bare", "Responsive" and "SwagTheme" you also have the possibility to customize your online store and adapt it to your needs.

By the way, the apps can be used for both the self-hosted and the cloud version.

With Bare, you get a minimalist template that is perfect for a quick start. Responsive is a modern and flexible template that automatically adjusts to the size of your screen.

SwagTheme is a professional template that is especially suitable for large online stores. So with Shopware 6 you have found the ultimate e-commerce solution that offers you a wide range of templates and gives you the possibility to customize your online store.

Tick "Usable in Cloud" to view the apps
And what about the prices for Shopware 6?
As with most eCommerce platforms, Shopware prices vary depending on the needs and requirements of the customer. Shopware starts with the community version, where you only pay a certain commission per sale and then increases in price with further packages.

Shopware prices are divided into three packages. The prices for each package depend on the size of the store and the features that the customer needs.

The prices of the three packages called Beyond, Rise and Evolve can range from about 600€ up to 6000€ a month or more. This is often decided on an individual basis. If you want to get more information about the prices, please have a look at this article.

You want to know what a collaboration can cost you? - Then click here.

It is also important to note that Shopware may charge additional costs for premium support and additional plugins or extensions. Some of the plugins and extensions are free, while others may incur additional costs.
Conclusion: Is Shopware 6 the ultimate e-commerce solution?
So, what's the bottom line? Is Shopware 6 the ultimate e-commerce solution? Well, it depends on what you need. If you need a simple, user-friendly e-commerce platform that is easy to use and manage, then Shopware 6 is a great option.

It offers a variety of features and extensions that allow you to customize and scale your online store. However, if you need a more comprehensive e-commerce solution that offers more features and integrations, then you might want to consider another platform.

Overall, Shopware 6 is a solid choice for small to medium-sized businesses looking for a simple and effective e-commerce solution.
Ready for your eCommerce success?
As Shopware agency, we help you create your high-turnover & individual online store and promote it with ads and SEO.